Tywin better not expect too much for Father's Day.
In the preview for the upcoming episode of "Game of Thrones," "The Laws of Gods and Men," Tywin Lannister presides over his son Tyrion's murder trial, and he's kind of a jerk about it. At least Tyrion's brother Jaime is trying to give him a hand. The problem is he only has one left. (Literally, we're saying he just has a left hand.)
Other takeaways include:
Varys and Oberyn checking out new furniture ...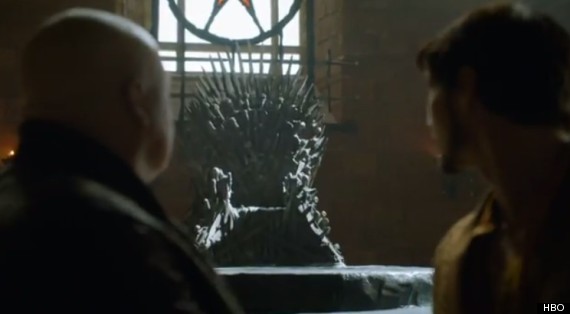 Stannis and Davos having a frowning competition ...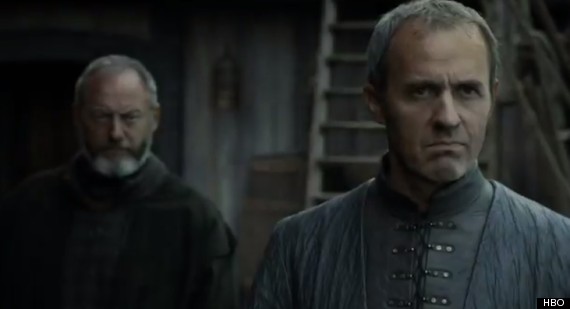 And Ramsay possibly having a minor shaving mishap. (That's why you gotta go with a soothing gel for sensitive skin, bro.)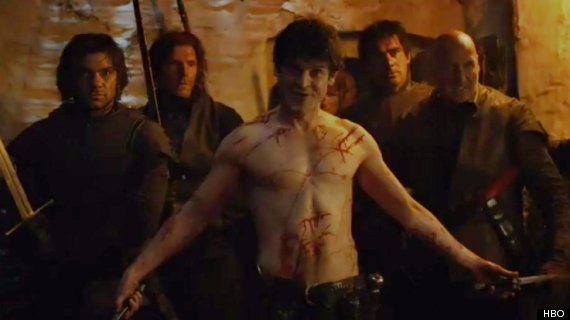 "Game of Thrones" airs Sunday at 9:00 p.m. ET on HBO.
BEFORE YOU GO
PHOTO GALLERY
"Game Of Thrones"