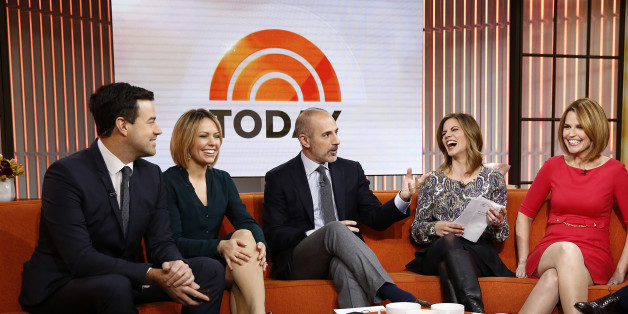 Someone new is taking the reins at the "Today" show.
NBC News president Deborah Turness announced in a memo Wednesday that Jamie Horowitz is joining the network as SVP and the general manager of the "Today" brand. Horowitz, who is currently vice-president of original programming and production at ESPN, will oversee "Today" executive producer Don Nash, "Weekend Today" executive producer Dee Dee Thomas, and today.com executive editor Jen Brown.
Turness said the move was part of the restructuring of the network's senior management that she talked about earlier this year. The position of SVP in charge of "Today" has been empty since then, and Horowitz's leadership will be crucial as "Today" attempts to make it back to its former spot as the country's number one morning show.
The announcement comes months after rumors that Horowitz was in talks with NBC News. Below, read the full text of Turness' memo to staff.
Dear All,

I'm thrilled to share the news that Jamie Horowitz will soon join NBC News as SVP and General Manager of the TODAY brand, starting later this year. Jamie is an incredibly talented producer and executive. He currently serves as Vice President of Original Programming and Production at ESPN where he developed and launched a number of very successful shows.

As I described in my memo about the senior management structure in January -- with so much momentum at the TODAY show in recent months, we want to drive even greater integration and growth among all parts of the brand, on all platforms. This requires someone who can lead the various hours of the weekday show, Weekend TODAY, TODAY.com, and the Plaza experience. He will also explore new formats, such as extensions in digital, e-commerce, events and other opportunities to serve the audience beyond the day-to-day execution of the existing broadcast and digital platforms. So, just as Alex Wallace is fulfilling this role with Nightly News, Meet the Press, and the Washington Bureau, Jamie joins us to lead TODAY, working closely with Don Nash, Dee Dee Thomas and Jen Brown.

Jamie is the perfect person for this crucial role -- he is a visionary leader, a creative thinker and a seasoned expert in developing and driving brands that truly connect. Please see our press announcement below, and I hope you will join me in welcoming Jamie to NBC News.

Deborah