It's springtime in New York City and, for Kim Kardashian, a sheer top provides the perfect amount of coverage and coolness in moderate temperatures.
Kardashian stepped out in a billowy, sheer top and a tight high-waisted skirt Tuesday, May 6, in New York with a camerawoman close behind. The 33-year-old was photographed by the paparazzi shopping with her sister, Kendall, before hopping on a flight later in the day and landing at Los Angeles International Airport.
On Monday, Kardashian and Jenner both attended the Met Gala.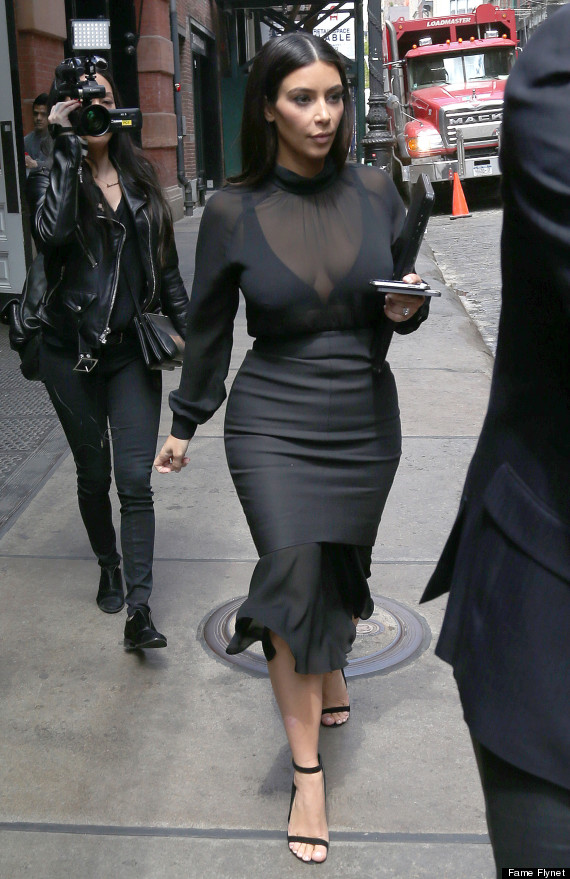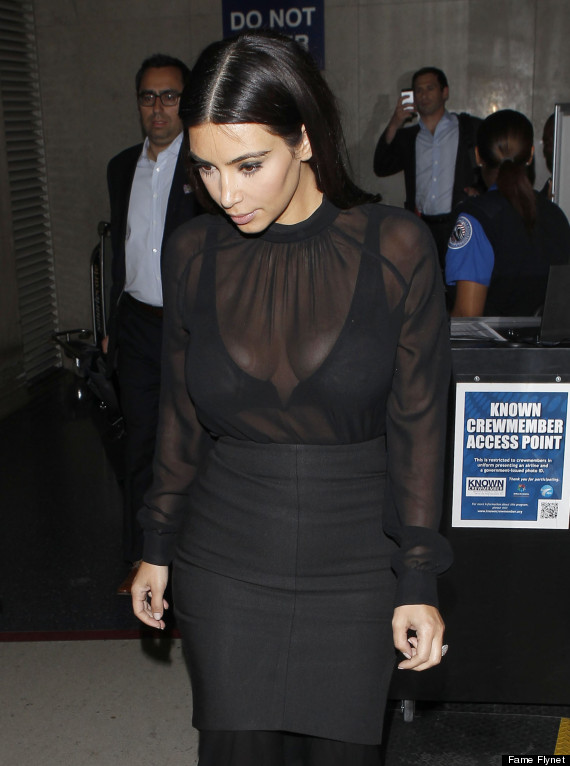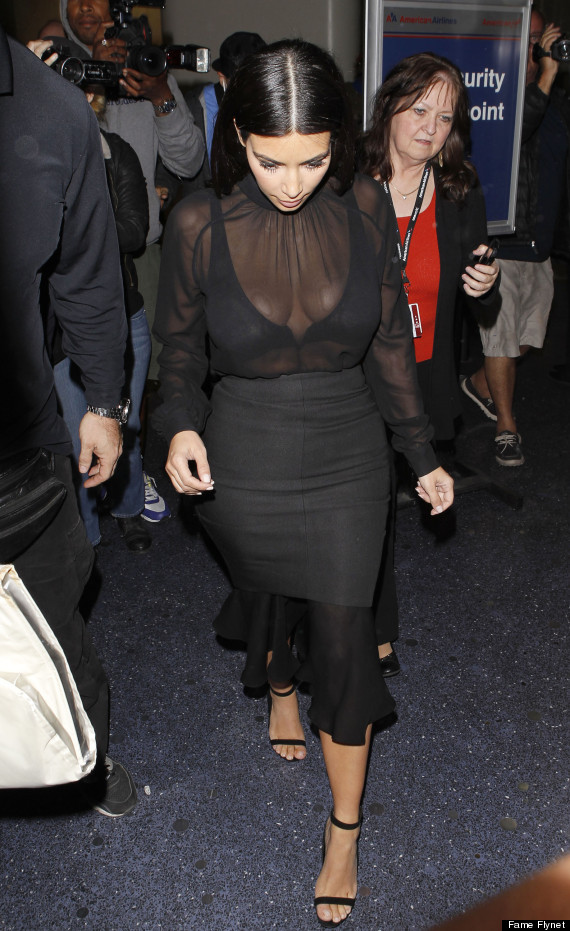 BEFORE YOU GO
PHOTO GALLERY
The Kardashians