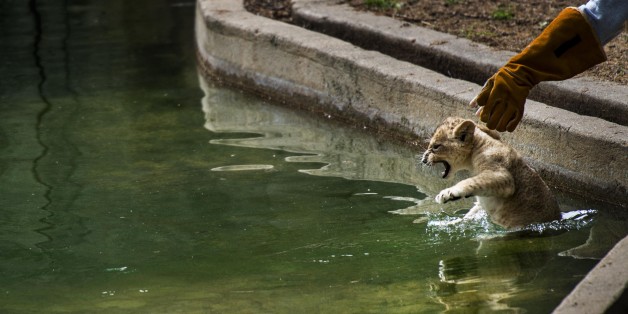 Typically, we're not big fans of throwing animals into water. But in this case, we're making an exception.
The staff at the Smithsonian National Zoo performed swim tests on four of the six cubs that were born at the zoo this year.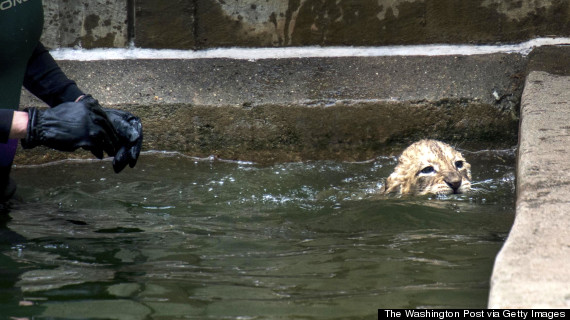 Because the cats frequently play near the moats in the zoo, it is imperative that the zookeepers know they can keep their heads above the surface in case they are knocked into the water.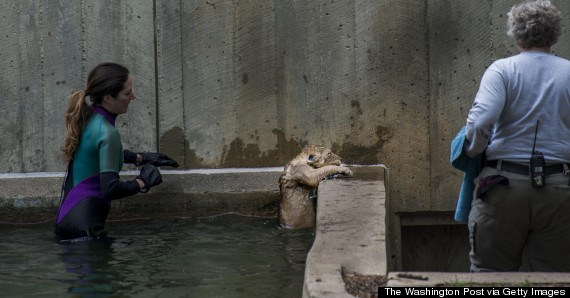 After the cubs complete their test, which takes about 30 seconds, they get dried off by the Great Cats keepers and let back into their encampment.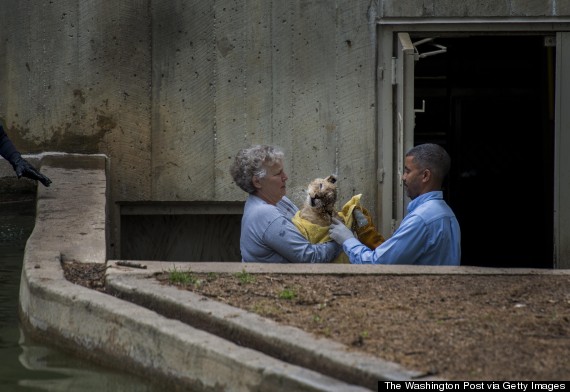 To see the full video of the swim test, check out the clip below.
BEFORE YOU GO
PHOTO GALLERY
Awesome Animal Photos