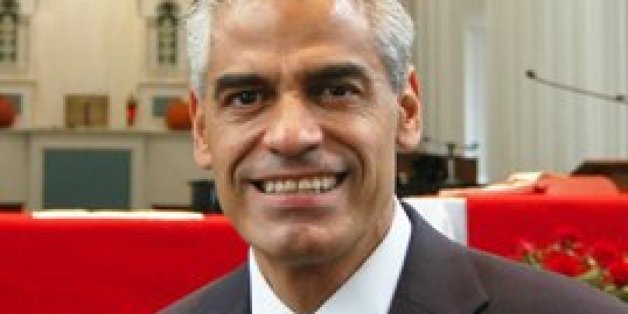 Accusations of sexual harassment are trailing a former U.S. ambassador to the Vatican who is set to take a post at one of the largest Catholic universities in the nation.
Miguel H. Diaz will join Loyola University in Chicago this summer, leaving behind the University of Dayton in Ohio, where last year he was accused of sexually harassing a married couple who were fellow UD professors, according to a new report from the college and Inside Higher Ed.
The Catholic theologian and married father of four is accused of "making various sexual requests and references to sexually explicit feelings," according to a letter from the UD provost to the alleged victims that Inside Higher Ed obtained this year. According to the publication:
A "preponderance of evidence" led the outside attorney to conclude there was "reasonable cause to believe that some of [Díaz's] conduct constituted sexual harassment that created an intimidating, hostile, or offensive environment," according to a letter sent to the alleged victims by Dayton's general counsel.
Loyola first announced in February that Diaz and his wife would assume faculty positions at the university in the coming year.
A Loyola spokesman would only confirm to the Sun-Times that Diaz's contract is set to begin July 1, but that "the university doesn't comment on personnel decisions."
UD was similarly tight-lipped about the accusations about its soon-to-be-former faculty member, telling the Sun-Times the university is "prohibited by federal law from discussing the details of Title IX cases and cannot comment on personnel matters."
In the days before Inside Higher Ed published letters outlining UD's response to the allegations against Diaz, the school's tenured faculty members held a vote: Of the 316 total tenured faculty, 160 voted, with 107 casting ballots of "no confidence" in the University Provost Joseph Saliba, university officials confirmed.
According to The Dayton Daily News, faculty were complaining about "administrative and governance issues," though it's unclear if the vote was directly linked to Saliba's handling of the complaints against Diaz.
Diaz was reportedly told to avoid any contact with the married couple and would face termination if another claim was brought against him.
At schools around the country, administrations are increasingly facing criticism from their own faculty and students over the way issues related to faculty misconduct -- particularly sexual misconduct -- are handled.
Loyola's neighboring school, Northwestern University, is facing a series of lawsuits related to allegations of a professor, Peter Ludlow, sexually harassing a student.
Ludlow is expected to take a position at Rutgers University in New Jersey. News of the lawsuits has prompted protests from Rutgers students over the school's hiring policy.
Most recently, West Virginia University is facing a lawsuit for allegedly mishandling a sexual harassment case involving the chairman of the school's Department of Neurosurgery.
Correction: An earlier version of this article misstated that the faculty vote was held after letters were published by Inside Higher Ed. The story was also update with precise numbers of the faculty vote and the relationship of the vote to Diaz's case clarified.
BEFORE YOU GO
PHOTO GALLERY
The Faces Of Military Sexual Assault