On a trip to North Korea's funfair park, you might expect to find the "tower of terror" ride. A North Korean hamburger chain, not so much.
The North Korea Travel App, launched on Wednesday by NKNews founder Chad O'Carroll and British start-up Uniquely.Travel, is bursting with similarly surprising travel tips.
While North Korea is best-known for its horrifyingly repressive and defiantly isolated regime, these enterprising experts want to remind the world that there is a complex and beautiful country beneath the surface.
Billed as the first ever destination guide to North Korea for a tablet or smartphone, the app includes an itinerary builder for the more adventurous traveler, and also functions as a virtual tour. The app claims to feature every single location that is open to tourists in the isolated country, of which there are more than might be expected.
As well as the image-friendly luxury spots -- hot springs, pink hotels and an 18-hole golf course -- the app features what it calls "the real North Korea," including where to drink with locals, and hike for the best views.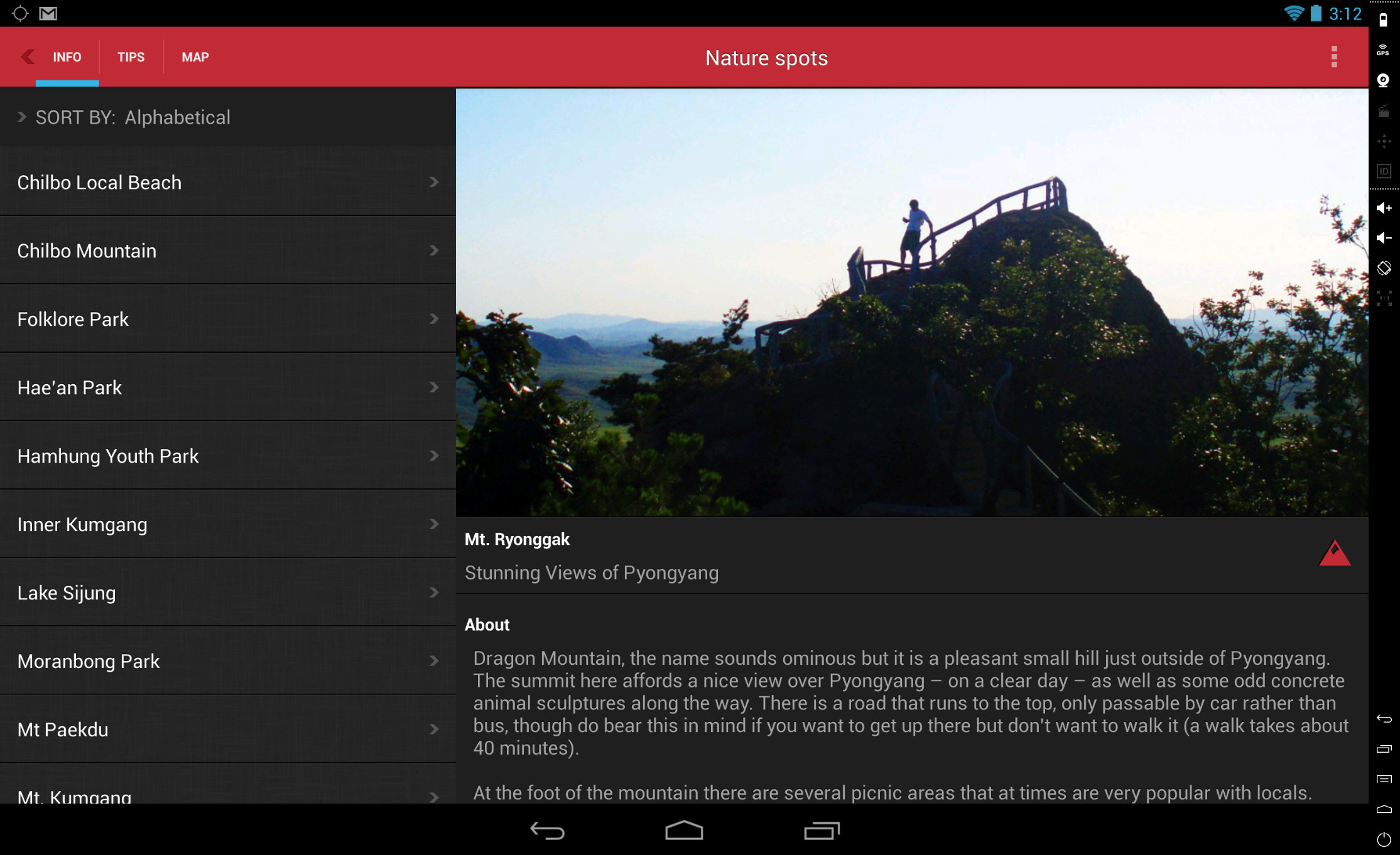 These North Korean travel destinations include GPS map information painstakingly compiled by Curtis Melvin, a researcher at John Hopkins University's School of Advanced International Studies and editor of the blog North Korean Economy Watch. Melvin told The WorldPost he maintains a database of cross-verified information from North Korean media, visitors' and defectors' feedback, and declassified documents for his own research, which he has shared with the app creators.
Simon Cockerell, who works for Beijing-based Koryo Tours and wrote the app's "insider tips," told The WorldPost over email that more destinations have become available to tourists in recent years, including heavy industrial factories and new train routes, as well as sporting events like the Pyongyang marathon. With most of the country still off limits to outsiders, Cockerell said ideally he'd like to visit more local villages, "anywhere that gives a more accurate view of the range of lifestyles in the country."
Critics of tourism to North Korea argue that it boosts the regime's coffers and is manipulated for government propaganda. Cockerell acknowledges there are ethical questions involved in his work, but underlines the importance of North Koreans interacting with foreigners, as well as vice versa. "We believe strongly in the value of not isolating a place that is criticized for its isolationist tendencies," he said.
In over a decade of trips to North Korea, Cockerell said he noticed "the emergence of a kind of proto-middle class in Pyongyang," but added that the spread of mobile phones and fashion does not extend far beyond the capital. Cockerell said in his limited interactions, he also found that people have become marginally more willing to talk about issues.
The app creators hope the guide is a chance for more people to get a glimpse -- however restricted -- of the country behind the headlines. "Too often the fact that 24 million normal people live in North Korea is overlooked when the major issues are discussed," Cockerell said.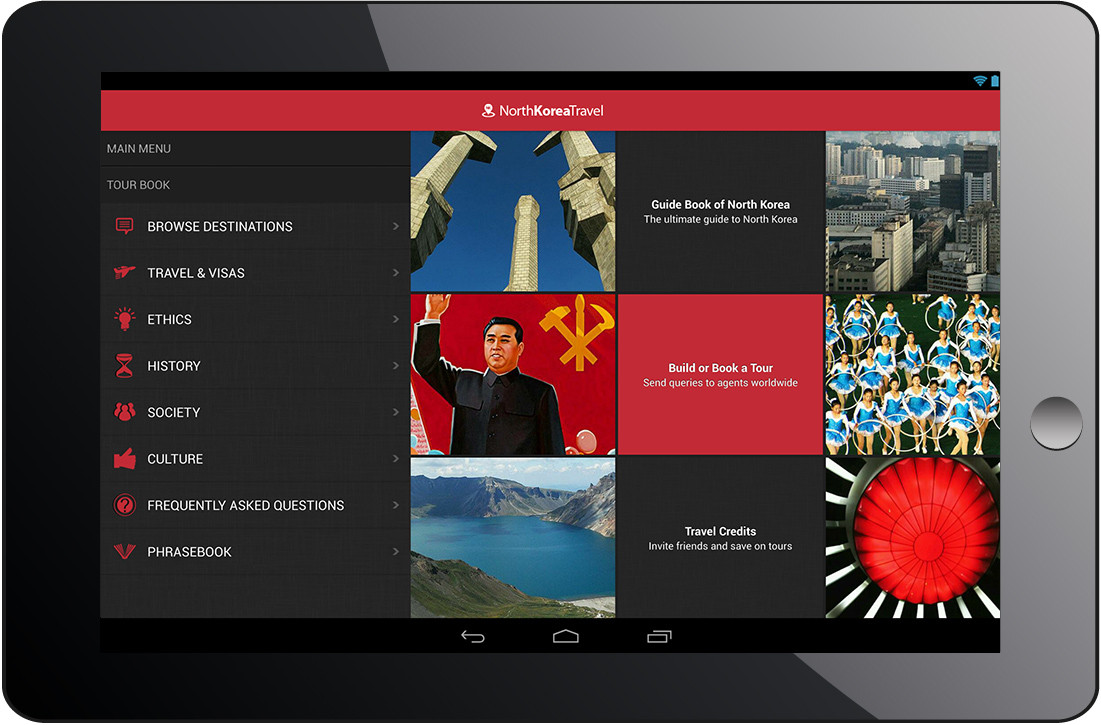 BEFORE YOU GO
PHOTO GALLERY
Pyongyang Hosts Marathon