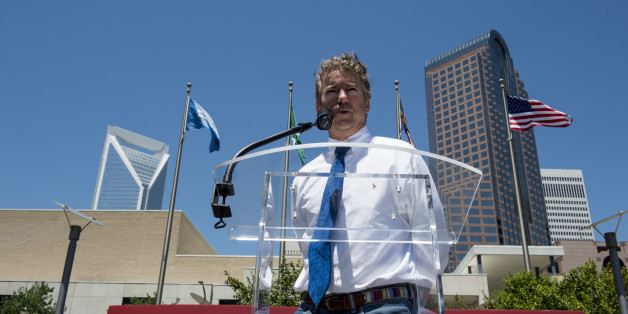 Sen. Rand Paul (R-Ky.) endorsed North Carolina Senate candidate Thom Tillis (R) on Tuesday, hours after the state House speaker defeated Paul's preferred candidate in the state's GOP primary.
"Now that the primary is over, it is time for our side to unite to defeat the Democrat who cast the deciding vote for Obamacare, Kay Hagan, in November," Paul said in a statement sent Tuesday night. "I endorse Thom Tillis and look forward to working with him in the Senate. I congratulate my friend Greg Brannon on a well fought race and encourage all the candidates to unite for victory in November."
The libertarian senator endorsed Brannon, a fringe tea party candidate, at a rally in Charlotte, North Carolina, on Monday.
Tillis is viewed as the establishment candidate and won the support of business groups, national Republicans and even former GOP presidential nominee Mitt Romney. He captured the nomination with more than the 40 percent of the vote needed to avoid a runoff and will try to unseat Sen. Kay Hagan (D) in November's general election.
BEFORE YOU GO
PHOTO GALLERY
Senate Seats Up For Grabs In 2014