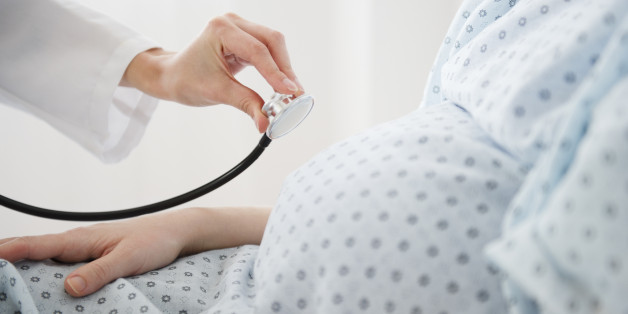 Sleep apnea -- a sleep disorder during which a person stops breathing, sometimes hundreds of times a night -- is a known risk factor for a wide range of health concerns, including cancer, stroke and even death. And according to a new study, there's additional reason to take snoring concerns to the doctor: Pregnant women with obstructive sleep apnea (OSA) are over five times more likely to die in the hospital than women without OSA.
Women with OSA also had a greater risk of co-morbidities including preeclampsia, eclampsia, cardiomyopathy and pulmonary embolism, according to the study, and obesity seems to make certain negative effects worse.
"The astounding association with maternal death was surprising," lead author Judette Louis, M.D., MPH, assistant professor of obstetrics and gynecology at the USF Health Morsani College of Medicine said in a statement. "I did not expect to find such a difference in mortality between pregnant women who had sleep apnea and those who did not, especially when we controlled for obesity and other complicating factors."
The study, published in the journal SLEEP, analyzed more than 55 million discharges of women who were pregnant or gave birth in a hospital between 1998 and 2009 from the Nationwide Inpatient Sample database, and identified length of hospital stays, mortality rates and OSA incidence. During that time period, the rate of OSA increased annually by 24 percent, according to the study. Earlier, smaller studies have linked sleep apnea during pregnancy to increased health risks for both mothers-to-be and developing fetuses.
Maternal deaths have increased recently, according to the study, and obesity is considered a possible cause. "Our study indicates that sleep apnea may also play a role, whether a woman is obese or not," Louis said. "It's important for obstetricians and primary care practitioners to identify sleep apnea in younger women of reproductive age, convey its risk, and treat the condition before pregnancy." Indeed, targeting OSA interventions to pregnant women may help improve some of these outcomes, the authors write.
BEFORE YOU GO
PHOTO GALLERY
Health Concerns Linked With Sleep Apnea