On what we can only assume must have otherwise been a typical Monday this week, redditor Seventy_Seven received an unexpected package in the mail. When he opened it, he was surprised to find several parts of a government drone.
Seventy_Seven, who lives in New York and claims to be a college student, contacted UPS about the mixup, but not before posting about it on Reddit. "[T]hink I just got a drone in the mail," he wrote. He also answered questions during an "Ask Me Anything" session on the site and posted an album of photos:
Seventy_Seven did not immediately respond to The Huffington Post's request for comment, but the drone was not a scary drone, we've discovered. It was an environmental research drone called a PUMA. Basically, a flying camera. This is what it looks like when it's assembled: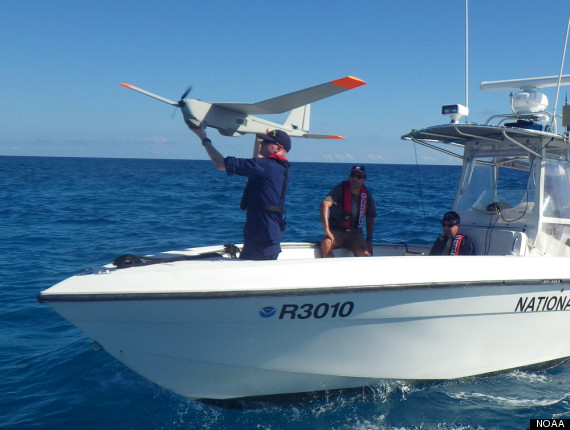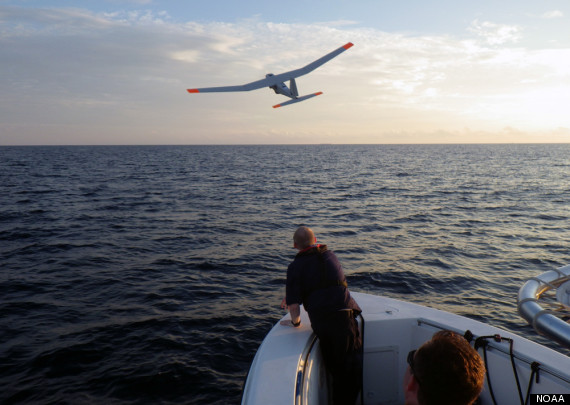 The PUMA parts were headed to the National Oceanic and Atmospheric Administration's Stellwagen Bank National Marine Sanctuary in Massachusetts for use in environmental research when they instead got diverted to Seventy_Seven's doorstep, NOAA spokesperson David Miller told The Huffington Post.
The box was one of 8 boxes that make up the entire drone and contained the drone's wings and control device. "We were in touch with the person that received the package and UPS earlier today," Miller said. "Last night we were advised that UPS has that box in their possession and it is on its way to the sanctuary office in Massachusetts."
UPS is "still investigating" the situation, company spokesperson Susan Rosenberg told HuffPost. "We have suspicions that a label became dislodged from a package to the college student and got on the other package."
"The label on the exterior was addressed to me," Seventy_Seven explained on Reddit. "Nothing on the outside of the crate said it was government property. I had ordered a weightlifting bench (which I received) and this came with it. Both boxes had UPS labels with my name and address. Though an odd box, I genuinely thought it was parts for the bench I ordered, since I wasn't expecting a freaking drone." Touché.
When asked for his personal feelings on drones in his Reddit AMA, Seventy_Seven wrote: "[T]hey're a pretty awesome tool. Considering this one was to be used to study marine life (I think), I wanted to help as much as I could to let them get on with their project. So I'd say I'm pro-drone."