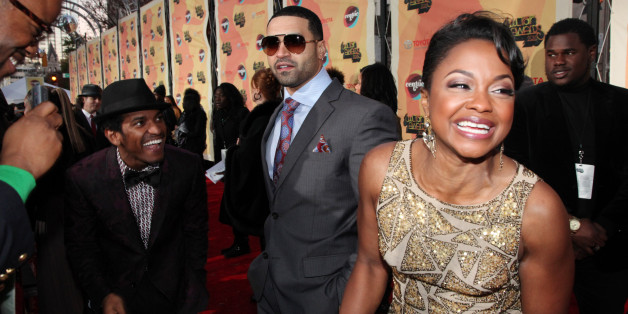 Details surrounding Apollo Nida's guilty plea to conspiracy to commit mail, wire and bank fraud on Tuesday are now surfacing.
Yesterday TMZ reported terms of the 35-year-old's deal with federal authorities consisted of agreeing to act in an "undercover investigative capacity," which entails recording any conversations that he may have with other criminal suspects.
Following the celebrity entertainment site's revealing post the 'Real Housewives Of Atlanta' star took to his Twitter account to explicitly clarify their claims and to address Wendy Williams' comments regarding his appearance on the hit Bravo reality show.
@garytmz ur dumb as fuck its standard language in a federal plea agreement Michael Vicks TI's plea It's the same language different charge

— APOLLO NIDA RHOA (@apollonida03) May 7, 2014
@TEXASBLIMP if 1 knows about the federal system it's standard language in a plea agreement 1 must b put on notice if that applies to them

— APOLLO NIDA RHOA (@apollonida03) May 7, 2014
@WendyWilliams FOR THE RECORD THE MEN DONT AND I REITERATE DO NOT GET ON DIME FORM BRAVO. ITS BEEN FREE LABOR FOR 4 4 YEARS

— APOLLO NIDA RHOA (@apollonida03) May 8, 2014
Nida faces up to 30 years in prison and a fine of up to $1 million in addition to restitution for defrauding individuals, financial institutions and government agencies. Sentencing for his case has been set for a July 8 hearing.

BEFORE YOU GO
PHOTO GALLERY
'Real Housewives' Divorces