Death can be a scary thing to talk about, but finding the actual door to the underworld might be an even scarier feat! Just to make sure you never have to worry about stumbling into unexpected satanic passages on vacation, we've located some of the ways to get to the afterlife so that you can either take a peek, or stay as far away as you want.
1. Sacred swimming holes are also a portal for ghosts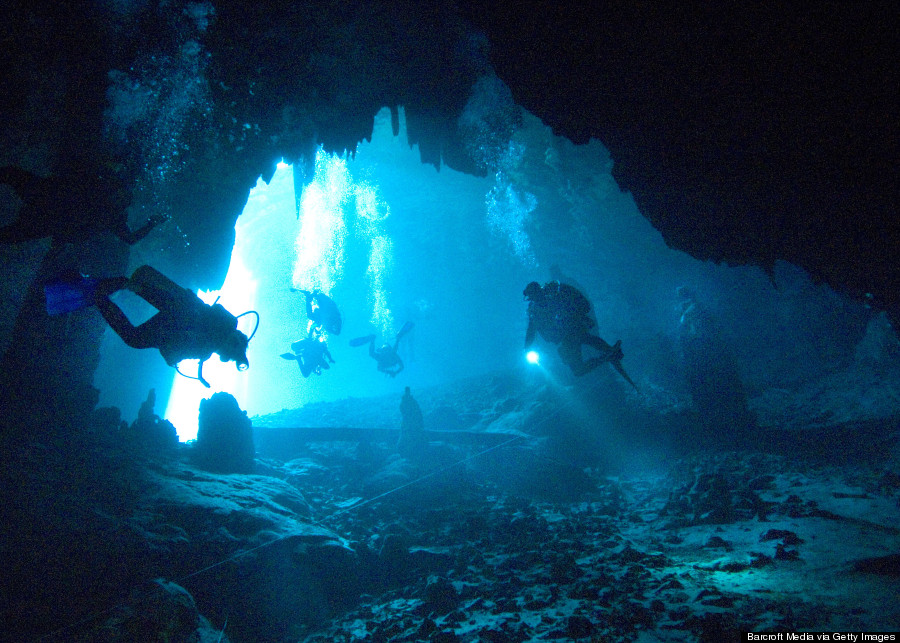 Not only did the Mayans (predict the apocalypse, but they were also able to locate an entrance to the underworld in sacred cenotes in Yucatan, Mexico. Based on etchings of Cum Hau, the Mayan god of death, Mayans once believed the cenotes were "portals for ghosts of the dead to pass into the afterlife."
2. Scientists accidentally opened the Door to Hell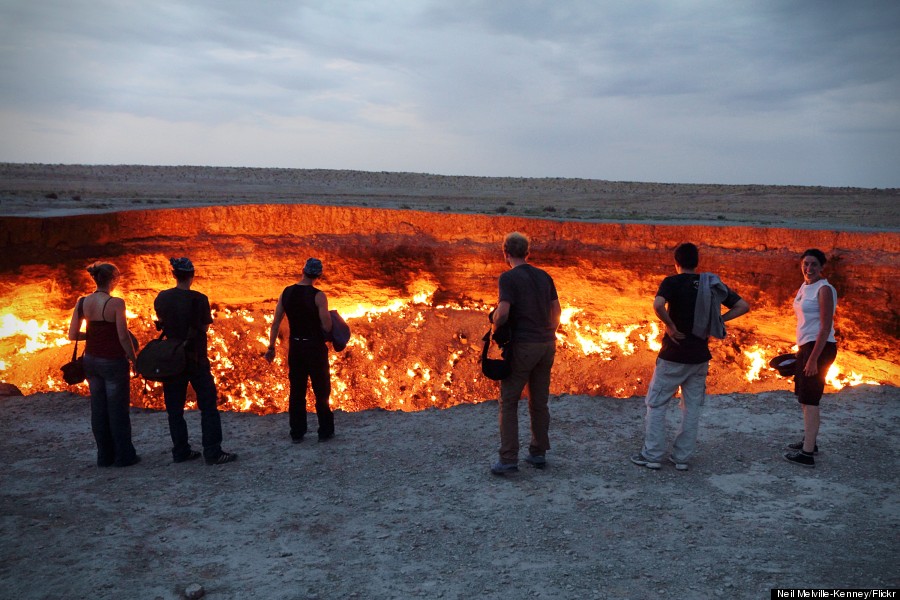 While the Mayans found their afterlife underwater, the Door to Hell is supposedly located in Turkmenistan, in the village of Derweze. Endless flames and mud? Sounds like hell to us. Unfortunately it's man-made due to an accident made by a few Soviet scientists on the hunt for oil. When their drilling rig collapsed and poisonous gases started seeping out, scientists lit it on fire to burn off the gases. Forty years later, it still hasn't stopped burning. Job well done, folks!
3. This shadowy street has a haunted past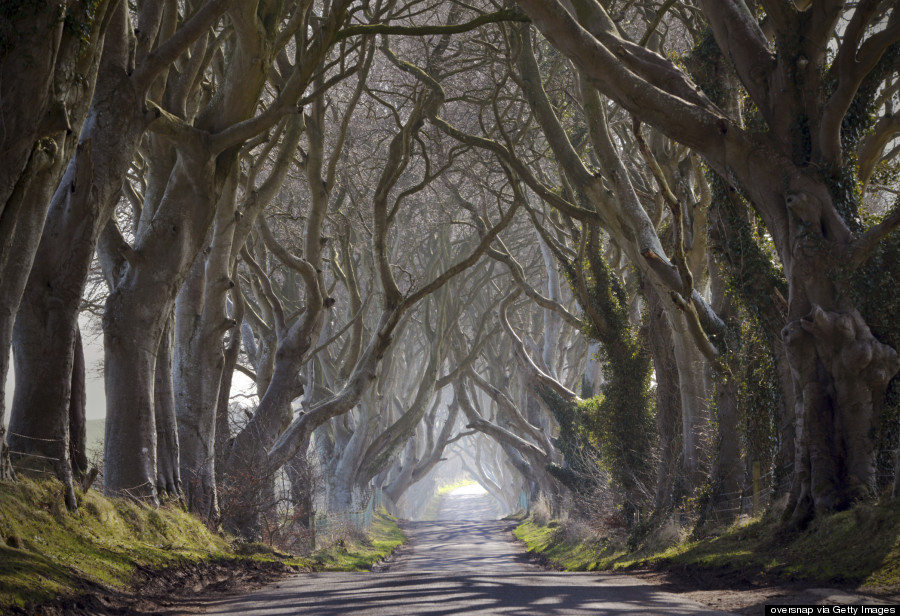 Sure the Dark Hedges is one of the most photographed places in Northern Ireland, but it's also one of the spookiest! Bearing a uncanny resemblance to something out of Sleepy Hallow (the road was actually featured in Game of Thrones), the area is also haunted by someone/something known as the Grey Lady. It's not necessarily a gateway to hell, but it sure could pass for one.
4. Of course a place with mummies leads us to another world!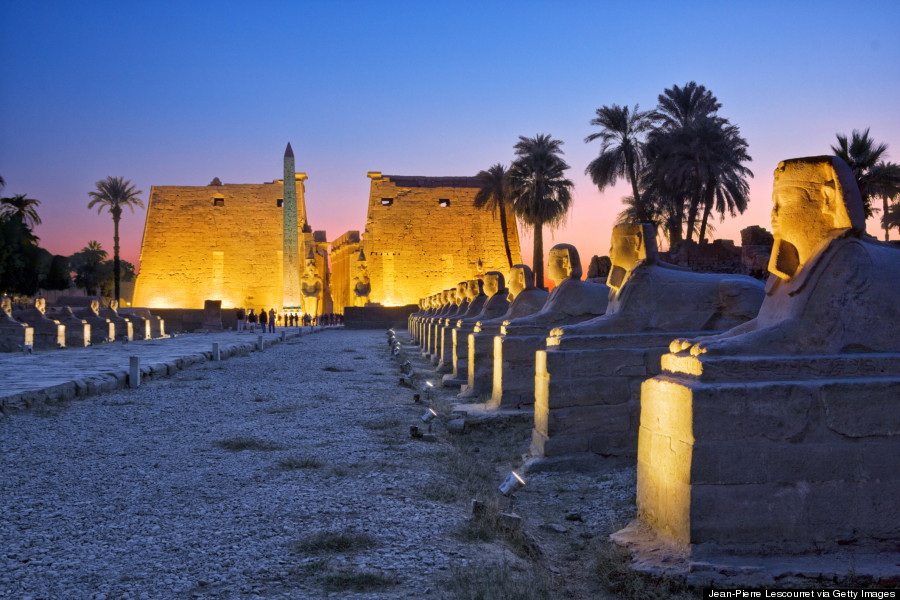 In a location full of ancient mummies and tombs, it just makes sense that archeologists would dig up another door for the afterlife in Luxor, Egypt. Rumored to be around 3,500 years old, the pink granite door found in the tomb of User supposedly guided ancient spirits "to and from the afterworld."
5. Pluto's Gate is a portal to Hell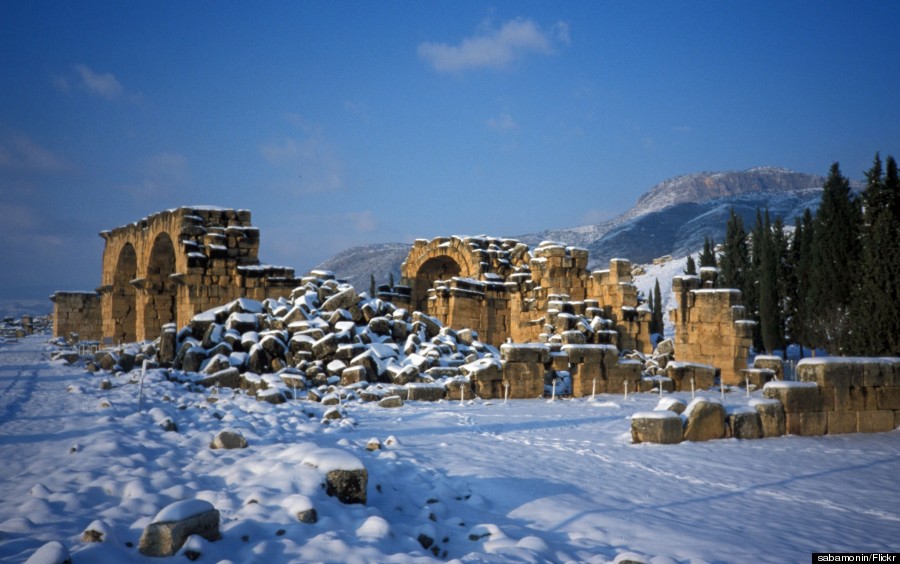 Pluto's Gate, a mythical portal to hell, was recently uncovered in Pamukkale, Turkey (once the ancient city of Hierapolis). Today, as a World Heritage Site, the Gate is still as deadly as ever even though its entrance is covered up. But a blocked doorway still can't stop the lethal vapors that seep out of the ruins.
6. But apparently Hell has frozen over...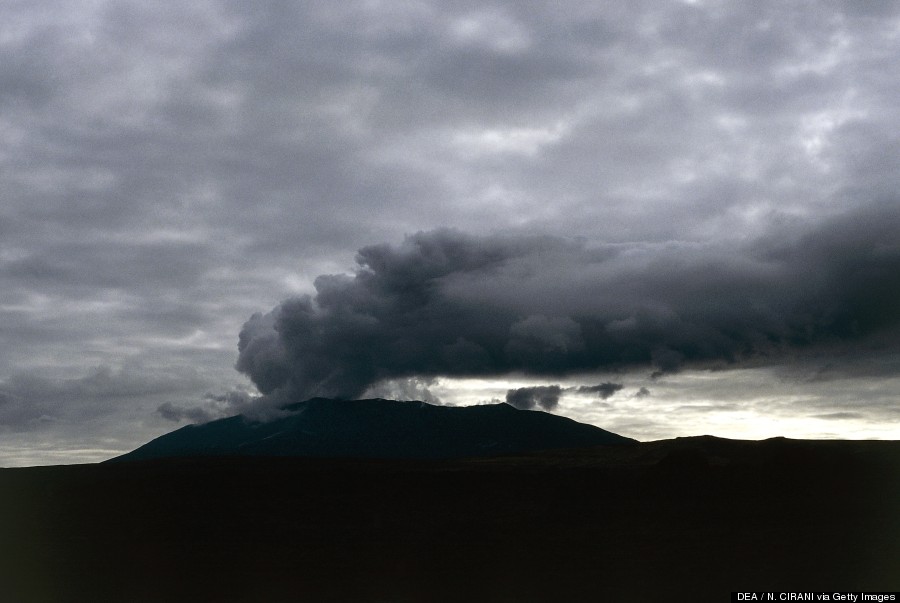 Iceland, which was made from volcanoes and still has roughly 30 to 40 actives ones, is also a spewing pit of hell. Well, kind of... While Iceland contributes roughly 1/3 of the world's lava, one of its most active volcanoes -- Hekla -- also doubled as a "Gateway to Hell" during the Middle Ages. That's hella scary to us, and hekla reason to avoid falling into a crater (as if you really needed a few more reasons).
7. And purgatory is in Lough Derg, Ireland?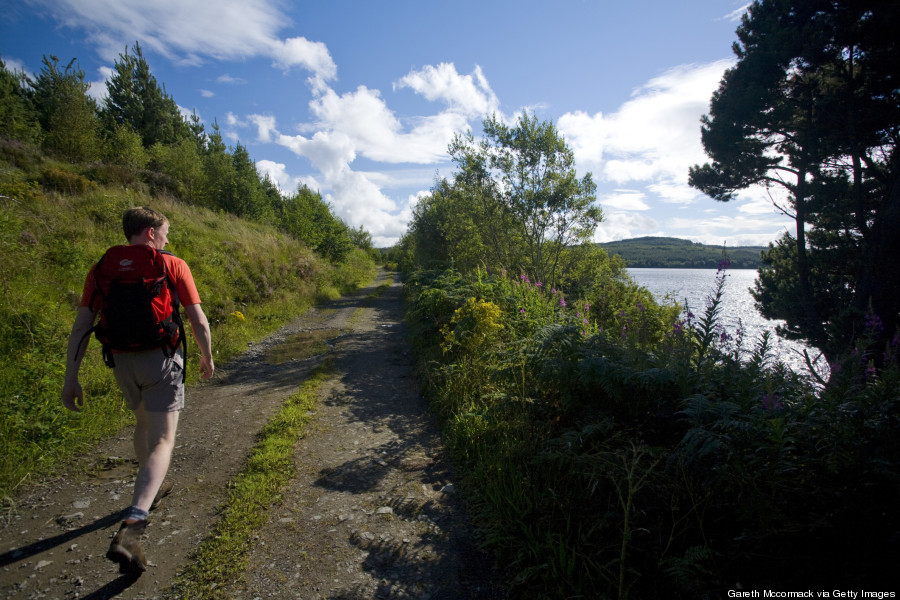 If you ever end up in the location pictured above in Ireland you should be just a little bit alarmed. Even though it's really pretty, it could also mean that you're in purgatory -- St. Patrick's Purgatory to be exact. This particular purgatory, found on Station Island in Donegal, is part of a pilgrimage tradition that started in the 445 AD. People still make the trek to Purgatory come pilgrimage season, but we'd prefer to avoid any decision making moments about death while we're on vacation.
8. But Hell might be right where you least expect it -- Michigan.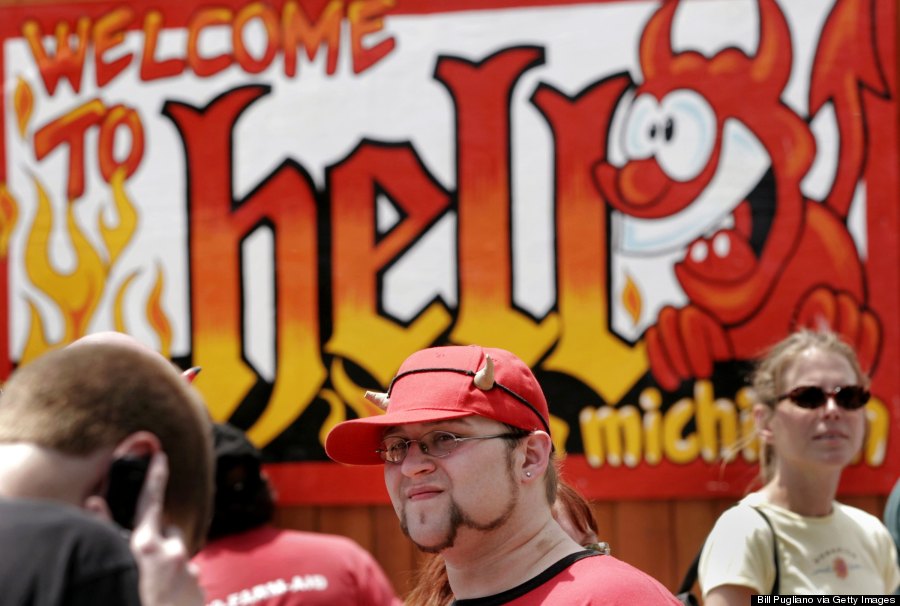 While it isn't a gateway to hell per se, this Michigan town is actually called "Hell." So whether you're tying to find yourself there or not, best of luck. We don't have anything against Michigan at all, we just thought the Devil went down to Georgia.
BEFORE YOU GO
PHOTO GALLERY
The World's Scariest Plane Landings