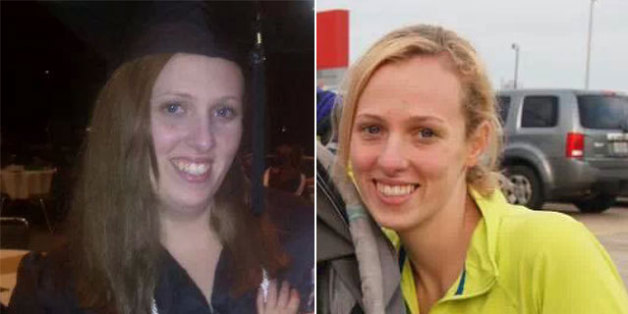 Got a success story of your own? Send it to us at success.stories@huffingtonpost.com and you could be featured in our I Lost Weight series!
Name: Rachel Reso
Age: 24
Height: 5'5"
Before Weight: 226 pounds
How I Gained It: I was eating horribly. My diet mostly consisted of melted cheese on a plate. It really makes me sick when I think back to how I used to live.
Breaking Point: After I had my daughter and went through a tough divorce, my stress was through the roof. Food became my best friend, but I had to try to handle the stress. I knew endorphins would be the best medicine!
How I Lost It: I started running using the Couch to 5K program and saw almost immediate results. My aunt was diagnosed with breast cancer shortly after, and yet she continued to post about how happy she was to be running an upcoming marathon. I remember thinking, "Wow, I wish I could be that strong." Then it occurred to me: I can be! I kept running, finishing my first 5K in May 2013 and my first half marathon in October 2013. I hope to do a full marathon one day.
Recently, I joined a gym and started weight training. I follow a lot of fitness accounts on Instagram and had been wanting to start lifting for a while. I get stir crazy now if I have gone too long without visiting my gym.
I've also been sticking to a vegan diet. I love the way I feel when I am completely vegan. I am full of energy, my skin is clearing up, and I am so much happier with my life. Food is still my friend, the trick is to just find healthier alternatives and to stay focused and strong. I eat mostly fruits and vegetables, brown rice, quinoa and tofu products. I have been trying to buy one new piece of produce each week -- I never knew I would love tomatoes!
After Weight: The last time I weighed myself I was right under 130 pounds, but I find that the scale lies, so I track my progress through photos now.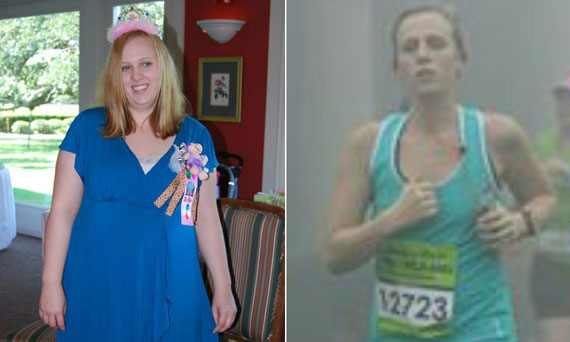 The Huffington Post publishes photographs as they are submitted to us by our readers.
Check out more of our inspiring weight loss stories below:
PHOTO GALLERY
Weight Loss Success Stories
As told to Sarah Klein