In the June issue of Marie Claire, Jennifer Lawrence talks about abdominal pains, friendship and -- most important -- tripping. She told the magazine she knew, almost the second she fell at the Oscars this year, that everyone was going think it was an act, but walking is hard, okay?
"I'm trying to do the right thing, waving to fans, trying to be nice, and there's a traffic cone. The second I hit it, I was laughing, but on the inside I was like, 'You're fucked. They're totally going to think this is an act…' But trust me, if I was going to plan it, I would have done it at the Golden Globes or the SAGs. I would have never done it at two Oscars in a row. I watch Homeland -- I'm craftier than that!"
Lawrence also touched on dating Nicholas Hoult, which sounds like it is probably the closest thing anyone in Hollywood has to a healthy relationship. Acknowledging that "life's super busy," Lawrence said she and Hoult "agree to mutually ignore each other" when their schedules are packed.
"We're so young that it would almost be like if we lived in the same city, what would happen? We'd be living together. At least this way he's in the same boat as I am: We can go out and have our own lives and know that we have each other."
For more of Jennifer Lawrence being wonderful and quirky, yet somehow also wise, head over to Marie Claire or pick up an issue, on newsstands May 20.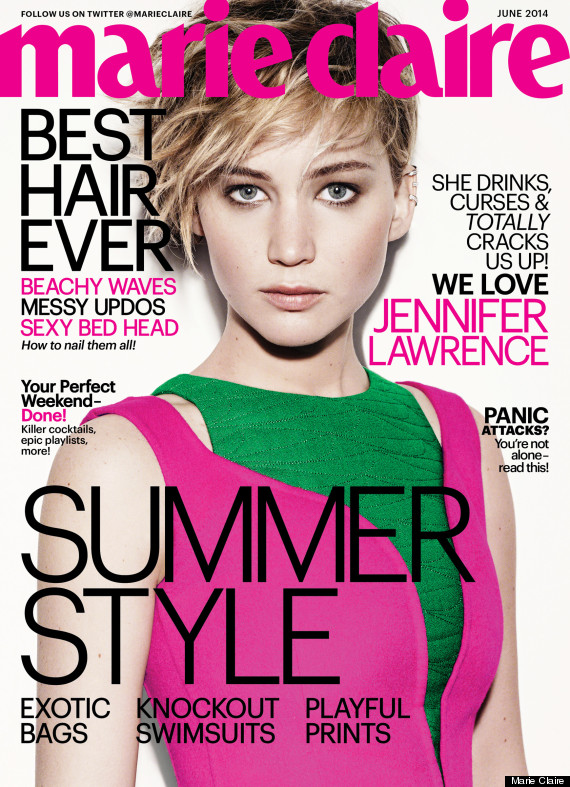 BEFORE YOU GO
PHOTO GALLERY
Jennifer Lawrence