Start spreading the boos, the NFL Draft has returned to New York City.
Every year since 1980, the NFL's annual draft has been broadcast from the Big Apple. Seemingly ever year since 1980, ESPN viewers have seen and heard Jets fans voicing their displeasure with the team's selections. With the wayward franchise frequently selecting early in the first round of the NFL Draft through the years, Jets fans have shown up in force -- and face paint -- whether the event was held at Radio City Music Hall, the Theater at Madison Square Garden or Javits Convention Center. To the endless and vocal frustration of those in green, the organization has given them plenty to boo about by selecting a series of overrated, underperforming and ultimately forgettable players through the years.
"It's obvious to me right now that the Jets just don't understand what the draft is all about," ESPN's Mel Kiper, another staple of the NFL Draft, lamented in 1989 after Gang Green selected Virginia linebacker Jeff Lageman with the 14th overall selection.
Despite Kiper's well-coiffed disapproval, Lageman would be hard pressed to even crack a list of the team's most disappointing NFL Draft busts. Helped by an eventual move to defensive end, he would go on to play six seasons with team and 10 in the NFL overall. A year later, the Jets would make a selection who would remind fans what it took to be a true Jets bust: The team passed on a handful of future NFL legends to select Penn State running back Blair Thomas with the second overall pick.
"I don't know how many times you want me to say it, but I've said he hasn't been what we thought he'd be," Dick Steinberg, then the Jets' general manager, told The New York Times before the 1993 NFL Draft. "We're not stupid and we're not blind. We see what the other guys in that draft are doing. But these things don't work in hindsight."
When the Jets tapped Blair with that second selection in 1990, running back Emmitt Smith remained available. He would be drafted by the Dallas Cowboys with the No. 17 pick and go on to outrush Thomas by approximately 16,000 career yards. Just one slot after the Jets' pick, the Seattle Seahawks drafted Hall of Fame defensive tackle Cortez Kennedy. With the No. 5 pick, the San Diego Chargers drafted 12-time Pro Bowl linebacker Junior Seau. Thomas would appear in just 64 games over six injury-plagued NFL seasons.
By comparison, Lageman is a bona fide NFL Draft success story for the Jets.
Here is look back at Thomas and several other notable Jets draft picks that clearly didn't work, in hindsight:
Vernon Gholston, Defensive End
Year: 2008
Pick: 6th
Jets Career: 3 seasons, 0 sacks
Notable 1st Round Picks Passed Over: Jerod Mayo, Joe Flacco, Chris Johnson, Dominique Rodgers-Cromartie, Ryan Clady, Aqib Talib. Dave Cadigan, Guard/Tackle
Year: 1988
Pick: 8th
Jets Career: 6 seasons, 51 games started
Notable 1st Round Picks Passed Over: Michael Irvin, Keith Jackson, Randal McDaniel
Blair Thomas, Running Back
Year: 1990
Pick: 2nd
Jets Career: 4 seasons, 2,009 yards rushing, 5 rushing touchdowns
Notable 1st Round PIcks Passed Over: Emmitt Smith, Junior Seau, Cortez Kennedy Johnny Jones, Wide Receiver
Year: 1980
Pick: 2nd
Jets Career: 5 seasons, 13 receiving touchdowns, 138 receptions
Notable 1st Round Picks Passed Over: Art Monk, Anthony Munoz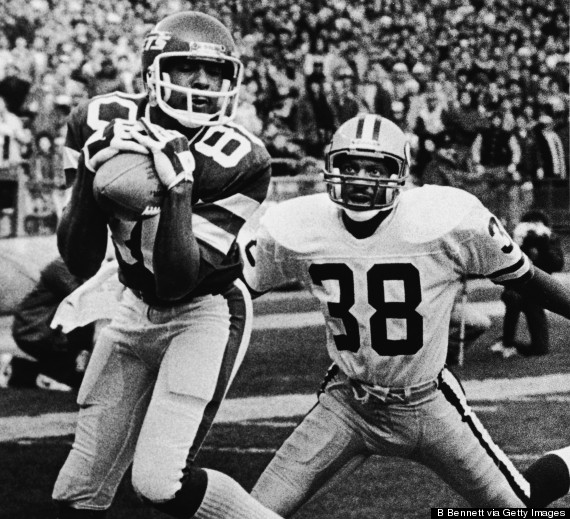 Russell Carter, Defensive Back
Year: 1984
Pick: 10th
Jets Career: 4 seasons, 4 interceptions
Notable 1st Round Picks Passed Over: Wilber Marshall
Dewayne Robertson, Defensive Tackle
Year: 2003
Pick: 4th
Jets Career: 5 seasons, 14.5 sacks, 174 tackles
Notable 1st Round Picks Passed Over: Terrell Suggs, Dallas Clark, Troy Polamalu, Nnamdi Asomugha, Kevin Williams, Jordan Gross
Kyle Brady, Tight End
Year: 1995
Pick: 9th
Jets Career: 4 seasons, 93 catches, 10 touchdowns
Notable 1st Round Picks Passed Over: Warren Sapp, Derrick Brooks, Ty Law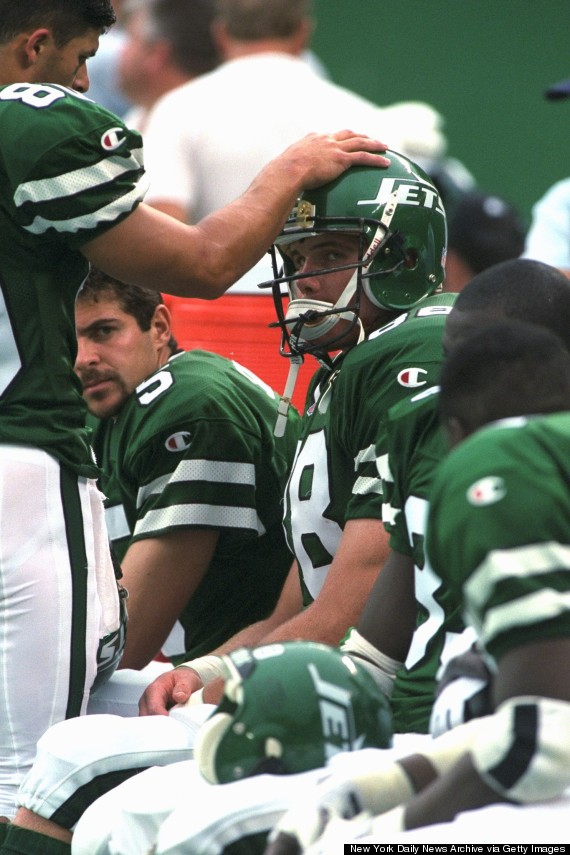 BEFORE YOU GO