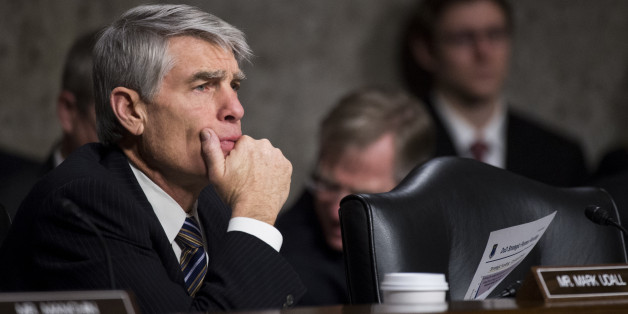 A senator in a tough reelection race unveiled a new front in his attacks against a well-funded Republican challenger by attempting to make marriage equality into a wedge issue.
Sen. Mark Udall (D-Colo.) introduced a bill Thursday with Sen. Patty Murray (D-Wash.) that would amend federal code to ensure the Social Security Administration recognizes all lawfully married same-sex couples, including those living in one of the 33 states that do not recognize same-sex marriage.
On the same day, Udall hit the sole Republican working to unseat him, Rep. Cory Gardner (R-Colo.), over the representative's past stances on marriage equality with a social media campaign featuring the twitter hashtag #TakingColoradoBackwards.
The campaign highlights Gardner's past votes banning same-sex couples from adopting children, allowing LGBT discrimination and opposing granting hospital visitation rights to same-sex couples in the state.
"Equality and inclusion are basic Colorado ideals that Mark Udall fights for every single day," Udall for Colorado spokesman Chris Harris said in a statement. "Congressman Gardner's long record of enabling discrimination against our LGBT friends and family members is unconscionable and offensive."
An April Quinnipiac University poll found that 61 percent of Colorado voters support allowing same-sex couples to marry in the state.
Gardner's office did not respond to a request for comment.
Colorado only permits civil unions between same-sex couples, but that could change. Nine couples filed a lawsuit in February seeking to overturn the constitutional ban on same sex marriage.
Gardner may attempt to avoid speaking publicly about marriage equality given his recent stated shift on another contentious issue, personhood legislation, which would give legal rights to fertilized eggs.
HuffPost Pollster, which combines all publicly available polling data, shows a tight race between Udall and Gardner, with the senator just slightly leading the representative.
BEFORE YOU GO
PHOTO GALLERY
Senate Seats Up For Grabs In 2014