Oh hey there, you fancy professional. Are you feeling antsy? Is the air conditioning mocking your eardrums with its monotonous hum, and are your eyes glazed over from a lack of natural light? Basically, are you having a regular workday?
Don't worry. We got you.
Clearly, it's time for a vacay. So grab your towel, don your cutest club outfit, and check out these 21 reasons why you need to stop everything you are doing and hop on the next plane to Puerto Rico. Like, NOW.
This list is brought to you by JetBlue in partnership with Puerto Rico Tourism Company.
1. The coast of Vieques is only a hop from the main island, and snorkeling there will totally change the way you understand the world.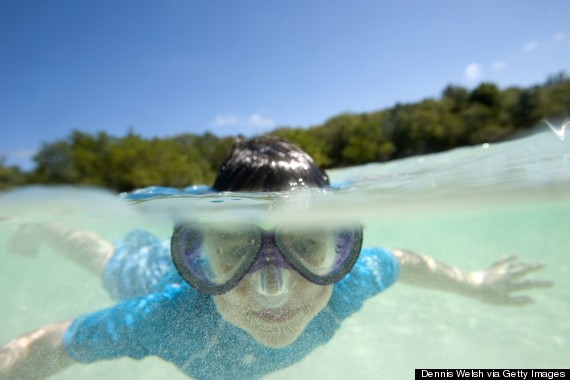 2. In addition to pants (on the beach, at least), passports are not necessary.
3. There is a beach that glows in the dark. Seriously: At night, the Bioluminescent Mosquito Bay emits a blue haze, thanks to the unique microorganisms that live there. The moon is a strobe light, yall!
4. The view of the Atlantic Ocean from Fuerte San Felipe del Morro, a breathtaking historic fortress in Old San Juan, will Boggle. Your. Mind.
5. Once you've had a taste of the delicious fried plantain dish known as mofongo you'll wonder why any other food exists.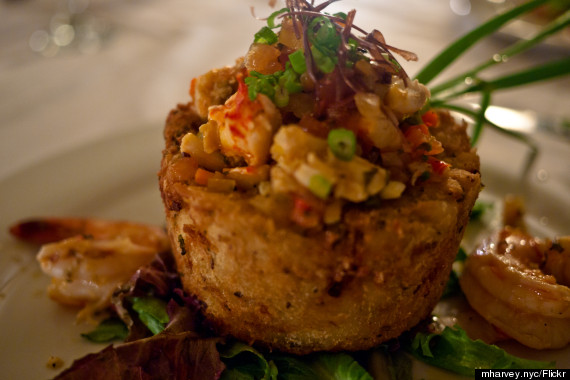 6. You can check out a purple crab and a SUPER old tree in Guanica Dry Forest, one of the largest dry forests in the entire world.
7. The pink sand at Isla Verde Beach will bring your tanning experience to a whole new level.
8. Once you try salsa dancing, you'll never go back to head bobbing; check out the Nuyiorcan Cafe for a wild evening.
9. The only thing hotter than the salsa (and the sun) is the delicious pique, a homemade hot sauce native to the region.
10. La Ruta Panorámica is 167 miles of rolling green happiness and cultural history.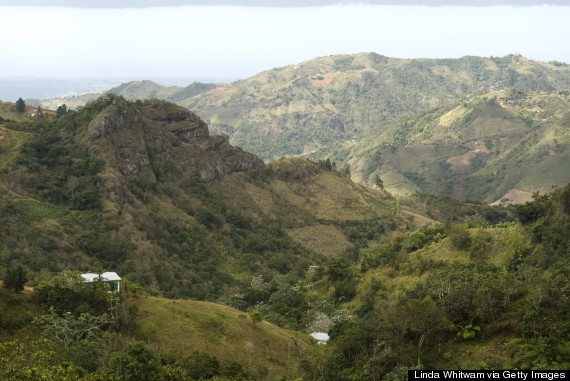 11. It's never too late to start drinking chichaítos, a cocktail popular with the party-going Puerto Rican crowd.
12. You can check out manatees and humpback whales in their natural habitats.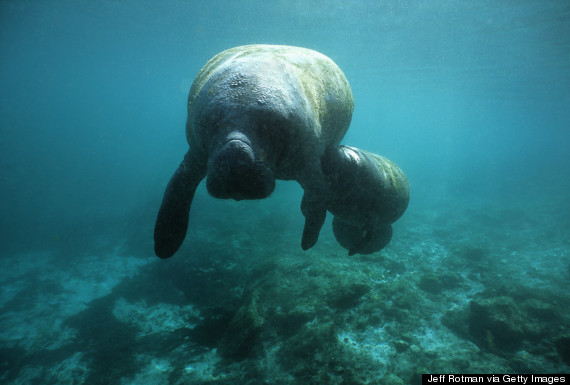 13. Three words: Puerto. Rican. Coffee.
14. You might find buried pirate treasure in Puerto Hermina, a quiet beach in Quebradillas that used to be a smuggler's cove.
15. Condado Beach is basically a water sport and beach bar mecca.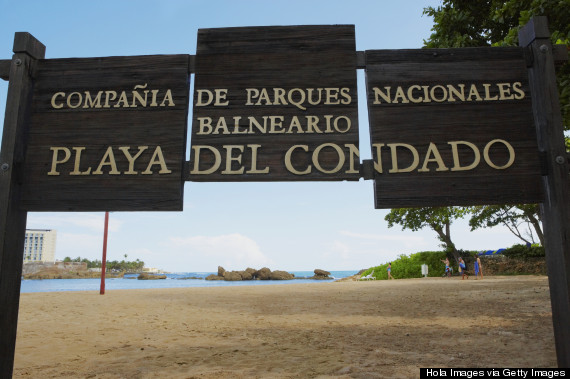 16. Chocolate is fair game for breakfast, lunch and dinner.
17. You can channel your inner Ponce De León and actually DISCOVER YOUR OWN CAVE.
18. Even the streets -- with their authentic blue cobblestones -- are beautiful.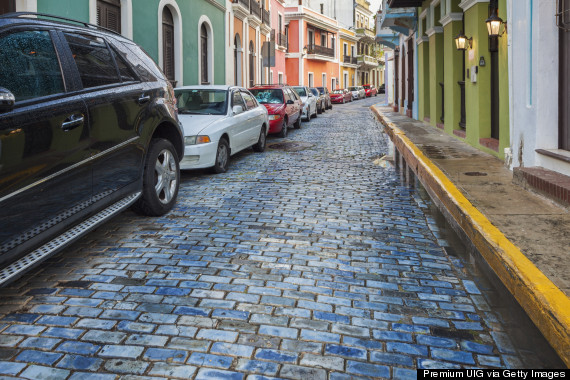 19. The world's largest single-dish radio telescope is in Puerto Rico, and it's pretty rad.
20. You can visit the only tropical rainforest in the U.S. National Forest System.
21. Ever heard how the road to hell is paved with good intentions? Well the road to heaven is paved with suckling pig.