When it comes to giving great life advice, moms just have a knack.
Even if it was as simple as "think good thoughts," chances are the first really great piece of advice you got came from your mom. The same holds true for some of the world's most successful people, several of whom are gathered below. From a billionaire to a former supermodel, these sons and daughters have been inspired by the wise words of their mothers to do great things.
"From those to whom much is given, much is expected."
-- Bill Gates' mom, Mary The multi-billionaire philanthropist Bill Gates quoted this advice from his mother, Mary Maxwell Gates, during a commencement address at Harvard University in 2007. The advice is likely inspired from a passage in the Bible.
"If you really want something, you work hard enough, you take advantage of opportunities, you never give up, you will find a way."
-- Jane Goodall's mom, Vanne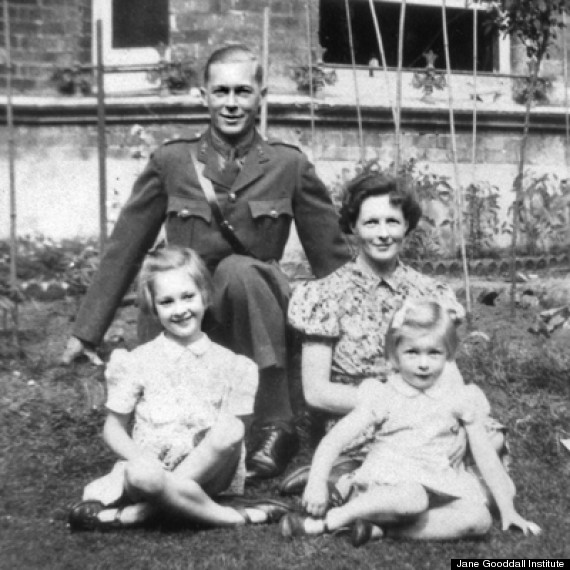 Jane, seated left, with her family.
Jane Goodall, the world-famous expert on chimpanzees, said these words from her mother helped provide the confidence she needed to fulfill her dream of studying animals in Africa.
"Failure is not the opposite of success. It is a stepping stone to success."
-- Arianna Huffington's mom, Elli Stasinopoulos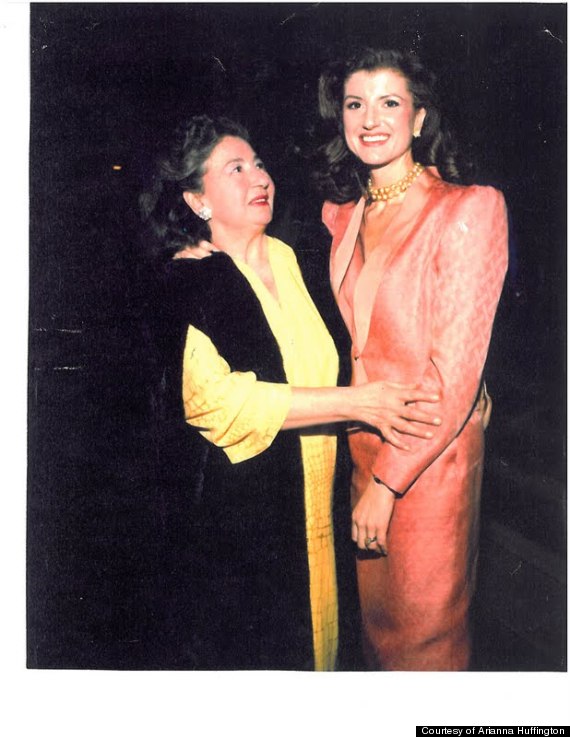 The president and Editor in Chief of Huffington Post Media Group said her mother's advice helped her overcome adversity.
Your "own internal compass" is the "best guide in life."
-- Matt Damon's mom, Nancy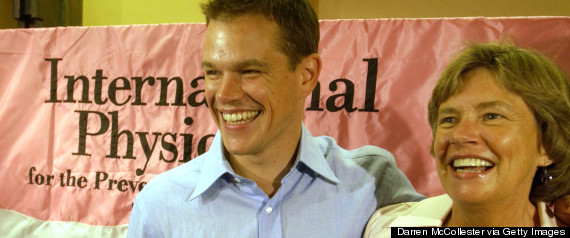 Actor Matt Damon's mother told The Daily Beast that she tried to instill a "sense of inner security" in her sons that would allow them to guide themselves.
"The habits of a vigorous mind are formed in contending with difficulties."
-- John Quincy Adams' mom, Abigail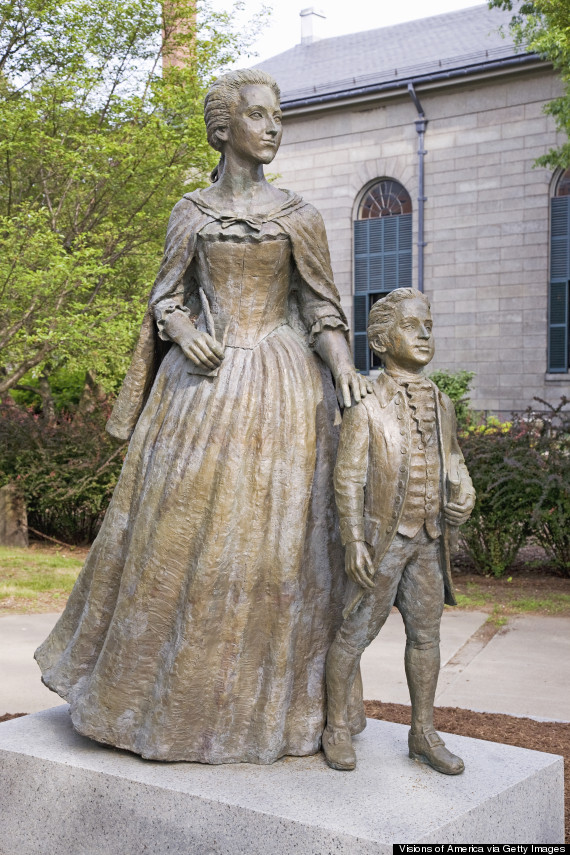 Abigail Adams, the second woman ever to become First Lady, wrote the above advice to her son, future president John Quincy Adams, when he was just 12 years old.
"Ignore the chattering crowds and set [your] own course."
-- Sallie Krawcheck's mom, Townie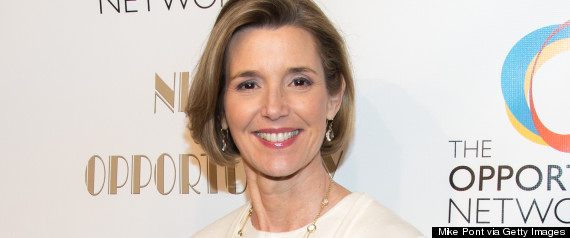 Sallie Krawcheck, a Wall Street veteran and advocate for the economic advancement of women, wrote in a LinkedIn blog post that this advice allowed her to "find her voice" early in her career.
"Have no regrets."
-- Richard Branson's mom, Eve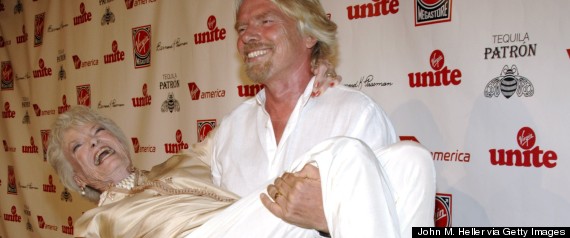 Richard Branson with his mom.
The founder of Virgin Group said his mother's advice was ingrained in him through words, as well as actions. "She explained how to think of setbacks as part of a learning curve," he wrote in a blog post on LinkedIn. "Sometimes it will be steep, but if you concentrate on looking forward rather than back, the climb will be easier."
"Plan for the end at the beginning."
-- Tyra Banks' mom, Caroline London-Johnson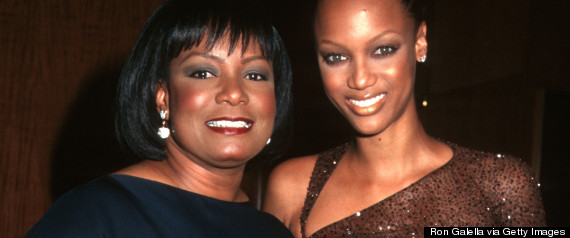 The TV personality and supermodel said during an interview with CNNMoney that this advice from her mother kept her "three steps ahead" throughout her career.
"If you want to be happily married, marry a happy person."
-- Julian Fellowes' mom, Olwen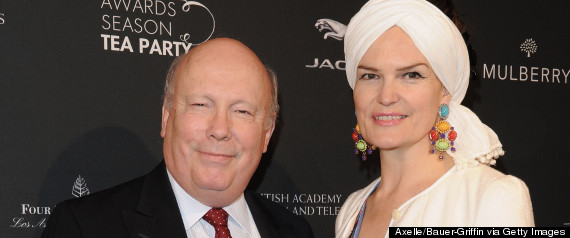 The British actor and writer pictured with his wife, Emma.
Perhaps best known as the creator of PBS' "Downton Abbey," Fellowes calls this advice the best he received from his mother. "I am glad to say I took her at her word," he told The Telegraph.
"You have to have alligator skin. You can't believe the good stuff, and you certainly can't believe the bad stuff."
-- Maria Bartiromo's mom, Josephine The Fox News and former-CNBC anchor said in a 2010 interview with Business Insider that her mother's advice kept her from "believing my own press releases."
"There's always room for improvement in every area of your life, so strive to get better in all the things you do, from sports to real life. Continue to learn as long as you live."
-- Shaquille O'Neal's mom, Lucille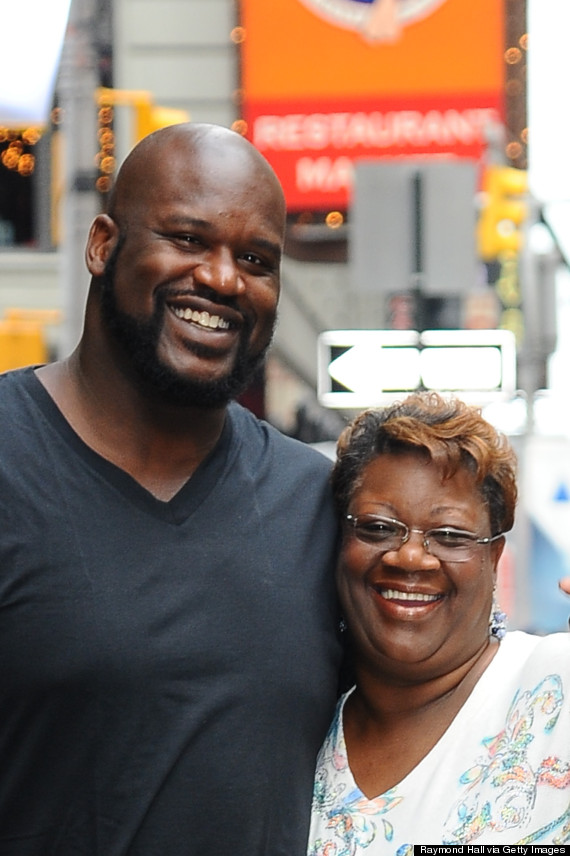 Shaq's mom once said that while her son may be one of the NBA's all-time greats, she always taught him that people can always strive to be better human beings.
Correction: A previous version of this post identified Maria Bartiromo as an anchor for CNBC. She left CNBC for Fox News in late March 2014.