Beauty and style expert Bobbie Thomas has found a magic formula for flattering any body type with her unique "X Factor" approach, which focuses on the shape of a woman's body rather than the size.
Bobbie, who admits that she can wear anywhere from a size 4 to a size 10+ dress based on style and designer, felt it was crucial to come up with a formula to help women identify their unique body shape in order to find flattering pieces.
"Everyone should pay attention to their 'X Factor,' meaning how their shoulders and hips are aligned," Bobbie explained. "Once you know what your shape is, I have taken each shape and illustrated the best cut for each body type in my book."
For example, a woman with a triangle shape—meaning she's petite on top but fuller on the bottom—will want to add volume or texture to clothing on top with something like a ruffle in order to balance the hips.
Conversely, if you're a woman who is fuller on top, you won't want to add volume or attention to your top half, as these pieces will make your figure appear bigger.
"For women with bigger breasts, something fitted with lines that carve out the figure you want will be more flattering and will balance your figure," she said.
"I don't care if you are size 2 or 22. It's all about proportions," Bobbie insisted. "Your body shape is beautiful! Just figure out what you need to add to enhance it."
For more of Bobbie's fashion and beauty tips, view the slideshow below:
PHOTO GALLERY
Beauty & Style Tips from Bobbie Thomas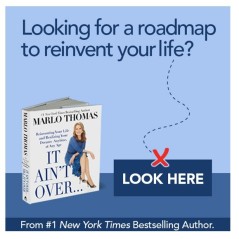 Add Marlo On Facebook:
Follow Marlo on Twitter:
Sign up to receive my email newsletter each week - It will keep you up-to-date on upcoming articles, Mondays with Marlo guests, videos, and more!
Sign up here
Tips And Tricks For Summer Legs