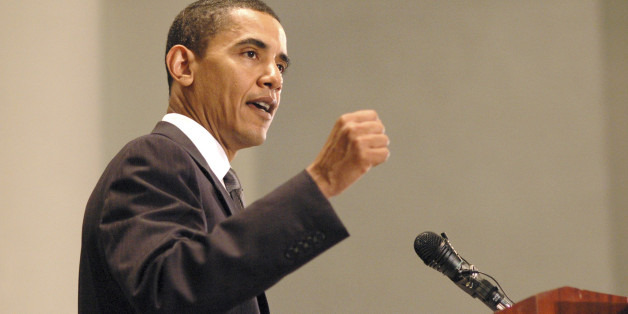 To mark the two-year anniversary of President Barack Obama's declared support of same-sex marriage, popular gay social media app Jack'd has released a survey that documents young gay men's feelings in regard to the progression of marriage equality in America.
The survey found that 81 percent are happy with the fact that Obama has drawn a comparison between the civil rights movement and the movement of LGBT equality, while 71 percent stated that they believe the president is doing "outstanding" work for gay rights.
Overall, 55 percent of those surveyed said they saw marriage equality as a viable reality across the entire nation within the next ten years.
"It's great to see such positivity in the Jack'd community for the steps America has taken toward promoting same-sex marriage equality," Adam Segel, Chief Executive Officer of Jack'd, said in a statement. "Jack'd represents such a young and racially diverse community, 80 percent of our users are 18 to 30, so it's good to know this community feels supported and acknowledged."
Still, those surveyed also did express some reservation with the rate of progression in terms of marriage equality. Out of the individuals who responded, 58 percent claimed that they felt things were moving in the right direction, but not quickly enough.
Read more about the survey here.

BEFORE YOU GO
PHOTO GALLERY
Gay Marriage In The United States