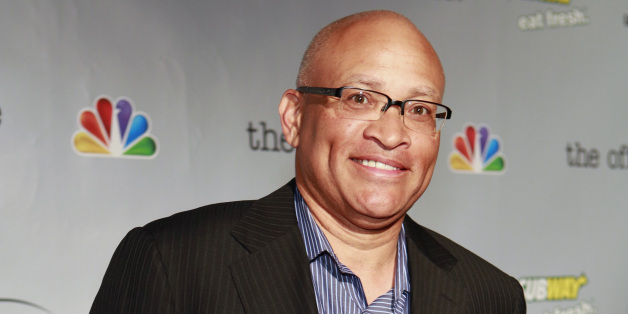 It looks like Comedy Central has found a successor to Stephen Colbert.
The New York Times reports that Larry Wilmore, billed as "Senior Black Correspondent" on "The Daily Show", will take over for Colbert when "The Colbert Report" host heads to CBS. Colbert will succeed David Letterman as host of "The Late Show". Politico and Mashable also wrote Friday night about the news of Wilmore's upcoming program.
Wilmore's show, which will debut in January following Colbert's departure from Comedy Central in December, will be entitled "The Minority Report". The Times has more:
The idea for "The Minority Report with Larry Wilmore," as the show will be known, came from Mr. Stewart himself, who proposed that the 11:30 p.m. time period behind his nightly "Daily Show" was the ideal place for a new format, one that that would "provide an opportunity for the underrepresented voices out there," as Michele Ganeless, the president of Comedy Central put it in an interview.

The idea is to have a panel of those voices led by Mr. Wilmore, commenting on the issues of the day – but in a comedy, scripted format, Ms. Ganeless said.
Prior to his work on "The Daily Show", Wilmore created and wrote for "The Bernie Mac Show". He has also written for "In Living Color", "The PJs", "The Office" and more.
For more on Wilmore's new show, click over to The New York Times.