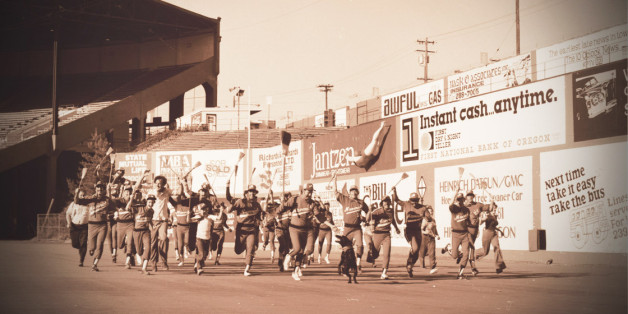 Netflix is making a huge push into documentaries in 2014, premiering feature films in the coming months. The online streaming service will solicit filmmakers to produce documentaries specifically for Netflix, offering itself as a platform for premieres and wide distribution. Lisa Nishimura, head of Netflix's documentary unit, told the Associated Press that the service will present films on a wide variety of topics. The first few films roll out in our queues over the next few months, and some have already garnered praise with early festival buzz.
Four documentaries you can look forward to streaming:
"Battered Bastards of Baseball" released July 11
"Battered Bastards of Baseball" originally debuted at Sundance and follows one of baseball's great untold stories. Bing Russell, Kurt Russell's father, was a B-list actor before forming the scrappy Portland Mavericks. Directed by Russell's grandsons, Chapman and Maclain Way, the film features a cameo from Kurt Russell.
"Mission Blue" released August 15
Fisher Stevens and Robert Nixon followed renowned marine biologist Dr. Sylvia Earle for three years on her quest to save the ocean. Variety described the film as a "compelling human-interest hook" with underwater photography akin to "eye candy."
"E-Team" release TBD
From the filmmakers who brought us Oscar-winning "Born Into Brothels," "E-Team" follows the emergencies team, people hired to document war crimes and report them to the public. Filmmakers Ross Kauffman and Katy Chevigny debuted the film at Sundance, taking viewers on a harrowing journey to Syria and Libya.
"Print The Legend" release TBD
"Print The Legend" is an exclusive Netflix documentary that won the special jury prize at SXSW. The film explores the race to bring 3D printing public and what it's like to build an industry from scratch.
BEFORE YOU GO
PHOTO GALLERY
14 Surprising Hollywood Relatives