When it comes to combatting oily skin this summer, beauty and style expert Bobbie Thomas has some simple, easy makeup tricks up her sleeve.
Bobbie's #1 tip: "Primer, primer, primer! A primer will help make skin matte, and as the days go on, it will help your skin resist oil in the future," she said.
Avoid adding excess oil to skin with heavy creams, and use a lightweight primer to prevent skin from getting shiny.
"Smashbox makes a ton of primers for all different skin types," Bobbie told us.
Another tip: use blotting papers throughout the day for spot control whenever you feel your T-zone is getting oily.
Finally, Bobbie recommends using a transparent, white powder to help absorb oil, though she cautions against re-applying layers of oil-clogging powder.
"Don't just keep re-applying your powder color," she warned, "because then it will get cake-y, and you might break out."
For more of Bobbie's fashion and beauty tips, view the slideshow below:
PHOTO GALLERY
Beauty & Style Tips from Bobbie Thomas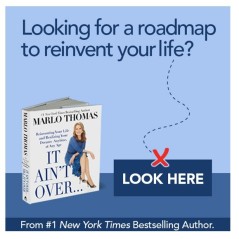 Add Marlo On Facebook:
Follow Marlo on Twitter:
Sign up to receive my email newsletter each week - It will keep you up-to-date on upcoming articles, Mondays with Marlo guests, videos, and more!
Sign up here
Tips And Tricks For Summer Legs