To get bronzed, beautiful legs this summer, beauty and style expert Bobbie Thomas gave us a few excellent insider tips and product recommendations.
"Makeup will help create a glow, but if you perspire, it will rub off," she explained.
Bobbie loves a self-tanning lotion from Jergens called "3 Days to Glow," a product which gradually builds color over the course of several applications.
"In three days, you can monitor your color. Every time I turn people on to this, they love it!" she raved.
Currently, there are two types of self-tan formulas on the market: a gradual product that sometimes won't provide enough color, or, on the opposite end of the spectrum, a darker, instant formula which can sometimes leave streaks.
Worried about a misapplication? Bobbie recommends a product called a Bronze Buff that can help remove streaks or smudged product.
Finally, Bobbie recommends an easy-to-apply, wash-off makeup stain from St. Tropez, which is available in different shades—both with and without shimmer—for face and body.
For more of Bobbie's fashion and beauty tips, view the slideshow below:
PHOTO GALLERY
Beauty & Style Tips from Bobbie Thomas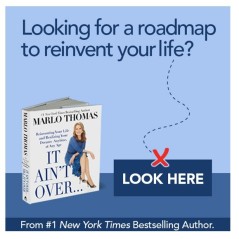 Add Marlo On Facebook:
Follow Marlo on Twitter:
Sign up to receive my email newsletter each week - It will keep you up-to-date on upcoming articles, Mondays with Marlo guests, videos, and more!
Sign up here
Tips And Tricks For Summer Legs