Miley Cyrus added a blow-up doll and an inflatable penis to her stage act when she put on a "secret" show at G-A-Y in London on Friday, May 9. We could be like, "OMG MILEY!!!! THAT'S SO CRAZZZYYYY! WE ARE SoOoOoOo SHOCKED," but maybe we'll just be contrarian and declare this a snoozefest. Nothing really beats a huge hot dog these days, anyway.
"Everyone's gay," Cyrus said during the concert, according to reports from the show. "All it takes is one cocktail. And if that doesn't work, sprinkle something in their drink. That's what I always do."
Enjoy these photos from her most boring show yet.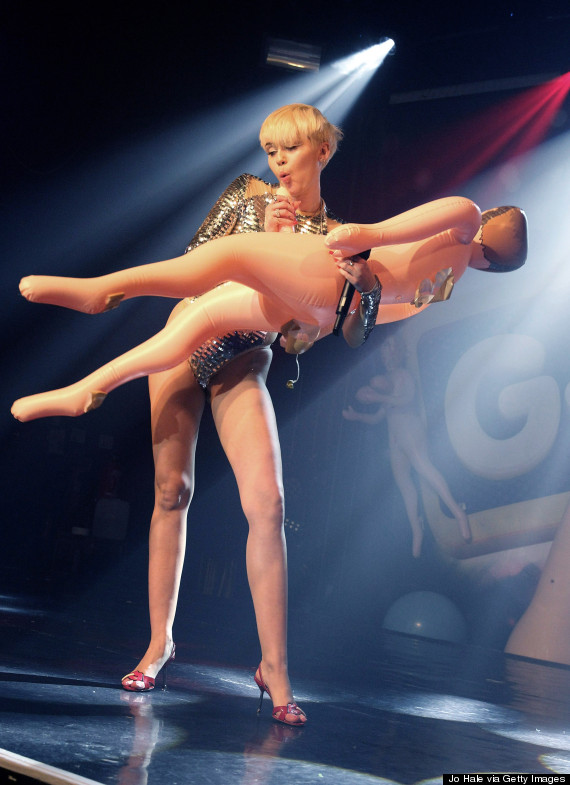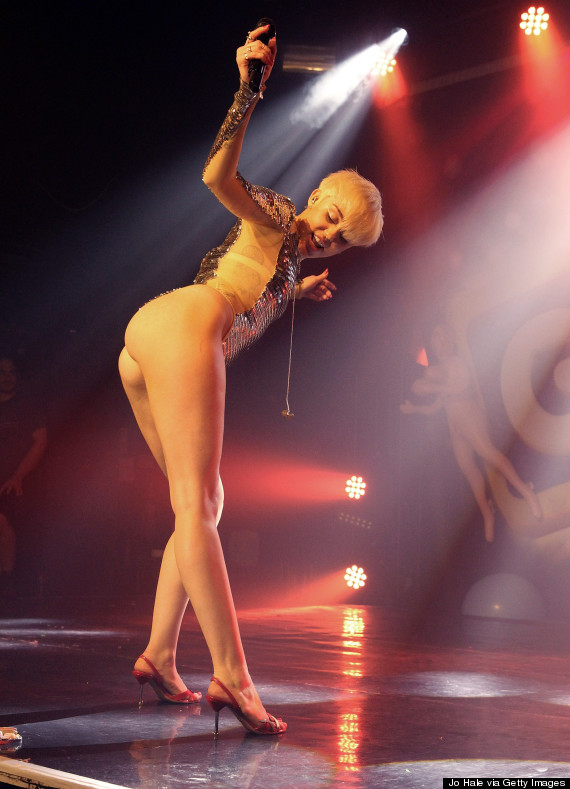 See more photos of the NSFW show below (beware of the penis blow-up toy).
PHOTO GALLERY
Miley Cyrus Performs At G-A-Y