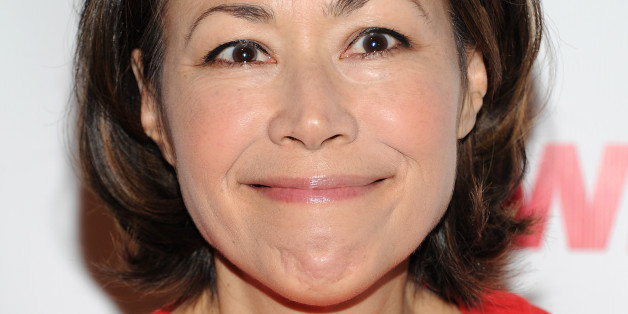 Ann Curry, former co-anchor of "The Today Show," was rescued from a New York mountain by Boy Scouts after she broke her ankle, according to the blog Bryan on Scouting, part of Scouting Magazine.
The NBC journalist was hiking with her husband and son at Harriman State Park, about 30 miles north of New York City, when she injured herself on April 5. Luckily, a troop of New Jersey boy scouts, led by Scouter Rick Jurgens, happened to cross her path. From Scouting Magazine:
"We were hiking along, and we came to a trail intersection," Jurgens said, "and a lady was sitting on the ground with her one leg out. We didn't think anything of it, but one of the guys asked if everything is OK. She said, 'No, not really. I think I broke my ankle.' She told us to keep going, but the guys refused."

With no prompting from Jurgens, the Scouts sprang into action. This is what they had trained for.

"They splinted it up perfectly," Jurgens said. "Just like in the pictures."
The scouts didn't stop at making Curry a splint. They foraged in the woods for pieces of wood to build a stretcher, which they used to carry her down the mountain. Curry, who remained cheerful throughout the ordeal, was then driven to the hospital by her husband.
While Jurgens recognized Curry from television, many of his scouts had not realized they'd been helping out a celebrity until he informed them.
Some days after the incident, Curry got in touch with Jurgens, and sent each of the scouts a handwritten letter expressing her gratitude. She also tweeted her appreciation to her 1.43 million followers.
Read the whole account, along with Curry's letter, at Scouting Magazine.