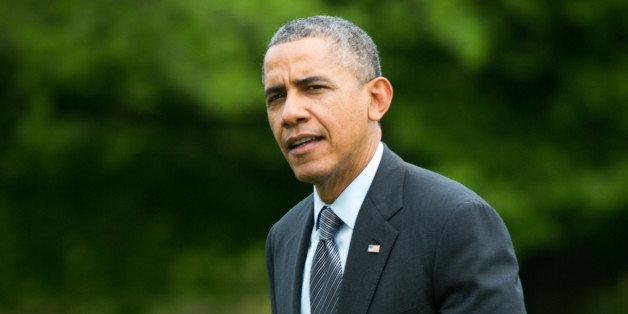 WASHINGTON, May 11 (Reuters) - President Barack Obama will push for Congress to quickly pass a bill to replenish dwindling funds for highway and bridge repairs this week, using a massive bridge-building project north of New York City as a backdrop for a speech on the issue on Wednesday.
Obama will speak at the Tappan Zee bridge, where a $3.9 billion project is underway to replace the aging, congested structure, the White House said.
He will make the case that federal funding for road and infrastructure projects could soon dry up - right in the middle of the summer construction season - unless Congress finds a way to fuel the Highway Trust Fund.
Money in the Highway Trust Fund comes from gasoline taxes, which no longer provide enough funding because of declining fuel use. Neither Congress nor the White House want to raise the taxes, which amount to 18.4 cents per gallon tax on gas and 24.4 cents per gallon on diesel.
Transportation Secretary Anthony Foxx proposed a four-year, $302 billion package paid for by ending certain tax breaks for businesses, but reaction has been cool. The White House has said it is open to other ideas.
"The most important thing is that we pass a long-term bill that creates jobs and provides certainty for cities, states and businesses," said White House spokesman Matt Lehrich in a statement.
The Senate Environment and Public Works committee is expected to release a bipartisan plan this week.
Vice President Joe Biden will also press the issue in visits to infrastructure projects in St. Louis, Missouri on Tuesday and Cleveland, Ohio on Wednesday.
Obama will meet with workers in the Washington DC area on Friday to discuss infrastructure, the White House said. (Reporting by Roberta Rampton; Editing by Gareth Jones)
BEFORE YOU GO
PHOTO GALLERY
Obama Pointing Fingers