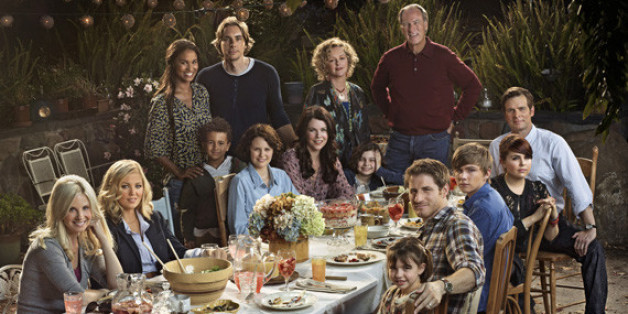 UPDATE: "Parenthood" has been renewed! According to The Hollywood Reporter, Jason Katim's family drama will return for a thirteen-episode sixth season, after much speculation regarding negotiations with the cast.
Earlier today, Deadline reported that the "Parenthood" cast has agreed to reduce their appearances from nine episodes in what would likely be the final season of the show.
On Friday, April 9, THR noted that pay cuts were being discussed. A source told the outlet that despite all of the cast's star power, NBC got the cost of the show down to $3.5 million and refused raises since.
Throughout the process, the cast seemed eager for renewal, but were also unsure when an official decision would be made ... including Sam Jaeger, which (we guess?) means there is hope for Julia and Joel somewhere in Jaeger and Erika Christensen's nine of 13 episodes.
"yeah, well, I'm just... getting my thing together"

— mae margaret whitman (@maebirdwing) May 9, 2014
While waiting to hear word on the fate of @nbcparenthood, I found this pic. Don't make Awesome T. Nelson wait. pic.twitter.com/QuwLX6d6Ip

— Sam Jaeger (@Sam_Jaeger) May 6, 2014
In the past, Craig T. Nelson (Zeek) has slammed the network for their lack of appreciation for the show's small but passionate following. "There are all these people responding to our show," he said, "and NBC is completely out of it."
It's regrettable that 6 will be such a short season, but at least now we can cry over "Parenthood" because it is a heart-wrenchingly realistic portrait of the trials and tribulations associated with familial ties (and not because it's cancelled).
BEFORE YOU GO