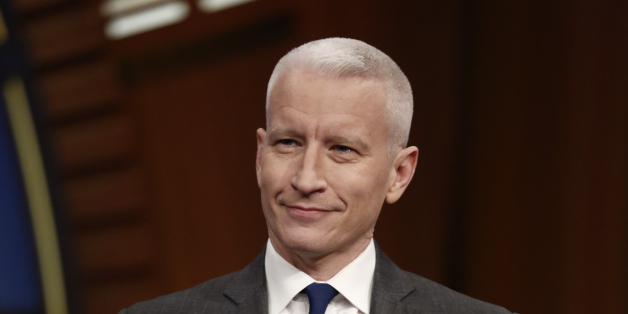 The second time proved to be the charm for Anderson Cooper in his attempts to interview disgraced Los Angeles Clippers owner Donald Sterling.
After Sterling turned him away last week, Cooper finally landed the chat that every single anchor and interviewer in the media has been salivating for, sitting down with Sterling on Sunday.
Most prominently, he beat out Barbara Walters, who saw her own interview with Sterling slip through her fingers, and who has interviewed several other of the main players in the Clippers saga.
Walters is second to none when it comes to the "get," and a Walters who is nearing retirement and wants to go out with a bang must rank as one of nature's most formidable opponents.
TMZ caught Cooper leaving the site of the interview, but he refused to tell the site anything.
He did give CNN's "New Day" a hint of his methods on Monday morning, though. He said he was "very upfront" with Sterling.
"I think it's important for him to get his voice out there. To have V. Stiviano be the person representing you in the public sphere is not what I would recommend for anybody," he said. "I think you need to sit down and speak from your heart and tell us what you feel."