Here we have a horrifically photoshopped still for the upcoming season of the "Bachelorette." Andi Dorfman's promotional photo includes the signature rose and vacant gaze of really any previous ad for the show, but this one also appears to be missing her entire shoulder. As Jezebel notes, her hands also seem to have undergone some major retouching, but luckily they have not been mercilessly chopped off in the way of the left half of her body.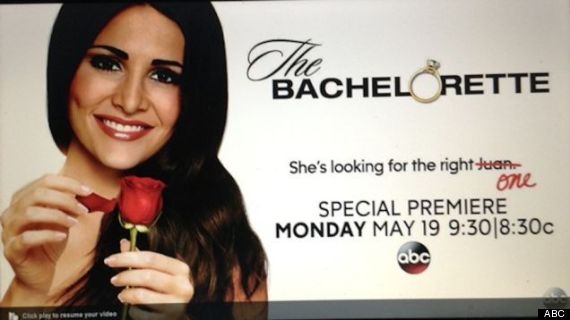 Maybe we ought to consider the possibility that Andi Dorfman has genuinely lost her entire shoulder in some tragic accident. Although, in this photo of her and Chris Harrison from two months ago, she had at least two shoulders / we can definitely blame photoshop.
Of course, if there were a hero of the hot mess that was Juan Pablo's season of "The Bachelor," it was Andi Dorfman. So, we wish her all the best in this upcoming season, and also hope that she continues having approximately two shoulders when it premieres.
[h/t Jezebel]
BEFORE YOU GO
PHOTO GALLERY
When Photoshop Goes Wrong...