A popular Republican governor up for reelection this year sent out an innocuous campaign mailer that wouldn't have attracted much attention were it not for an obvious spelling mistake.
Nevada Gov. Brian Sandoval's campaign sent out a fundraising flier last week touting his economic record ahead of the state's primary. However, as Jon Ralston noted Monday, the mailer spelled the state's name as "Neveda."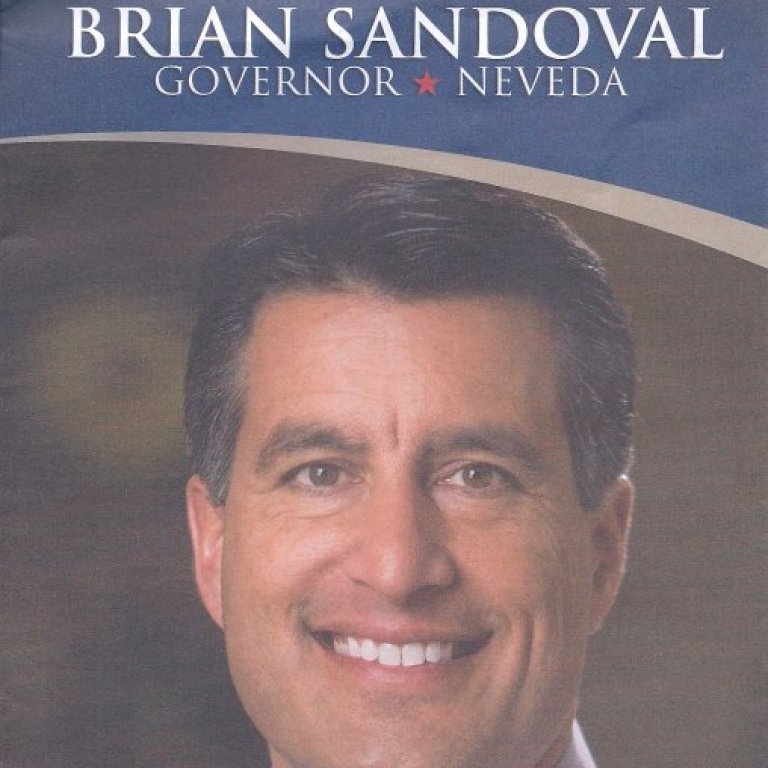 The spelling mistake above a picture of the governor probably will not dampen enthusiasm for Sandoval in the state; his approval ratings have been near 70 percent.
Sandoval is rumored to be weighing a 2016 run against Sen. Harry Reid (D-Nev.).
BEFORE YOU GO
PHOTO GALLERY
United States Governors