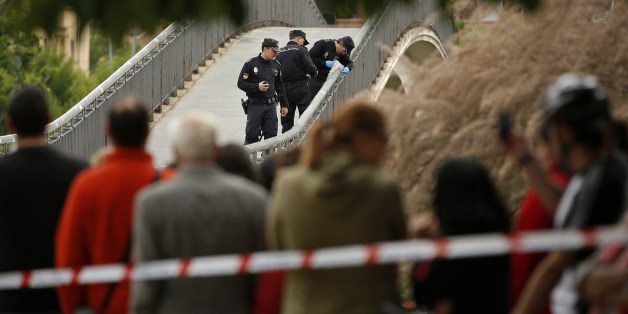 Spanish politician Isabel Carrasco was shot dead on a street in Leon on Monday.
The president of the Provincial Council of Leon was shot several times while she was walking near her home at 5:20 p.m. local time, according to reports. Spanish police have reportedly taken a female suspect into custody.
Authorities are investigating the circumstances surrounding the incident.
"We're still investigating possible motives but have ruled out terrorism," a police source told Reuters.
As El Huffington Post notes, authorities speculate that the killing may have been an act of personal revenge against the politician.
Spanish daily El Mundo reports that a mother and daughter were detained following the fatal shooting. The daughter, who had served on the council, was reportedly fired from her position recently.
"Everything points to it being a personal act of vengeance unrelated to her [Carrasco's] public position," a spokeswoman for Spain's Interior Ministry told the Agence France-Presse.
Aside from leading the local council in Leon, Carrasco also served as the head of the People's Party in the region. After news of Carrasco's death broke, the conservative group, along with Spain's Socialist Party, suspended campaign events ahead of the upcoming European Parliament elections.
BEFORE YOU GO
PHOTO GALLERY
Spanish Protests Against Prime Minister Mariano Rajoy