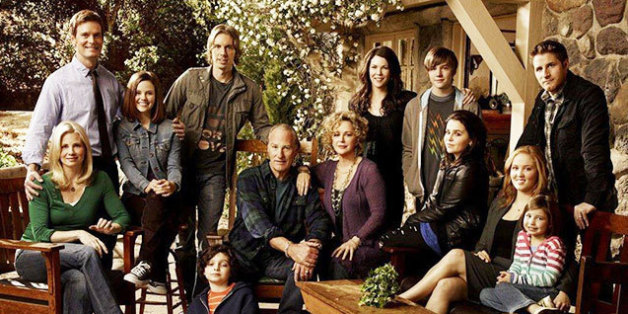 The drama isn't over yet, "Parenthood" fans.
After surviving network cuts for its sixth and final season, the show's creator Jason Katims is opening up about how he plans to say goodbye to the Braverman clan. Spoiler Alert: It will involve plenty of tears.
The show, which has become known for its unflinching look at familial problems -- everything from child autism to cancer and divorce has been covered during its five season run -- won't be holding back when it returns for its swan song season. Katims, who also handled the final episode of "Friday Night Lights," said he had something similar in mind when it came to his second TV farewell. "On 'Friday Night Lights,' I always had the idea that the show would end with Coach and Tami driving out of Dillion and he was on his way to his next job," Katims told Buzzfeed. "I think, in my mind, I have the version of Coach and Tami driving away [for Parenthood], which will be different when it gets to there but I have sort of an idea of where I want it to get to."
But a certain member of the family may be missing when they finally ride off into the sunset. Since Katims and the show has become famous for opening floodgates every week, can fans expect to shed more tears over a main character's death during the final 13 episodes? It looks that way.
"'Parenthood' is about, in a way, the cycle of life," Katims said. "I think I would want the end to be about sort of that kind of change, that idea that something is passing and something is starting, something is beginning."
Get ready to breakout the Kleenex.
BEFORE YOU GO