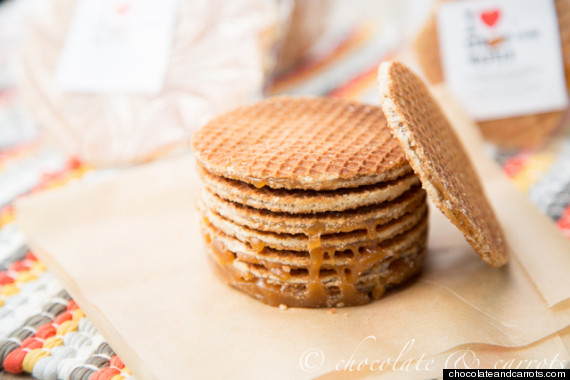 Photo Credit: Chocolate and Carrots
Stroopwafels are one of the world's best, and most sorely underrated cookies. These amazing Dutch cookies consist of a thin layer of caramel-like syrup sandwiched between two wafers. They originated in a city called Gouda in the Netherlands (better known for its eponymous cheese). We're big fans of stroopwafels here at HuffPost Taste. We recently tried some from Rip van Wafels that we especially loved -- for the cookie itself but also for the name.
Stroopwafels are meant to be eaten with coffee or tea. You put the round disc on top of your mug and let the steam soften it for a couple of minutes. The steam heats the cookie and melts the inside layer so that it's warm and gooey. If you can't wait that long, stroopwafels are great from straight from the package, too.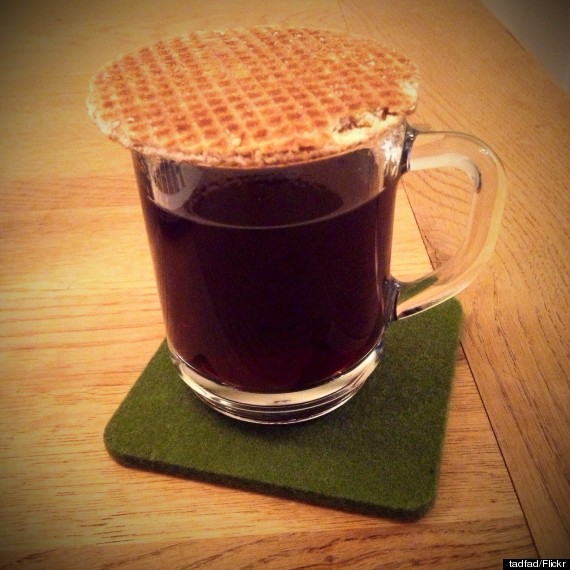 Sadly, Stroopwafels are not always so easy to find in the U.S. You can, however, find them in Brooklyn. (Of course.) The Good Batch bakery makes amazing stroopwafels: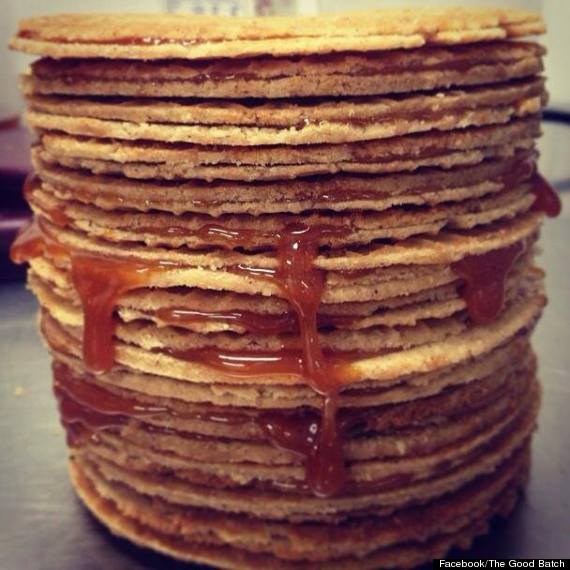 Photo Credit: Facebook/The Good Batch
They also make stroopwafel ice cream sandwiches: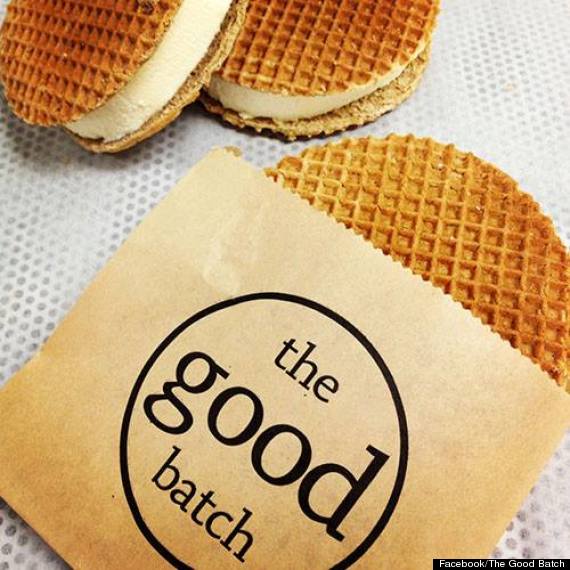 Photo Credit: Facebook/The Good Batch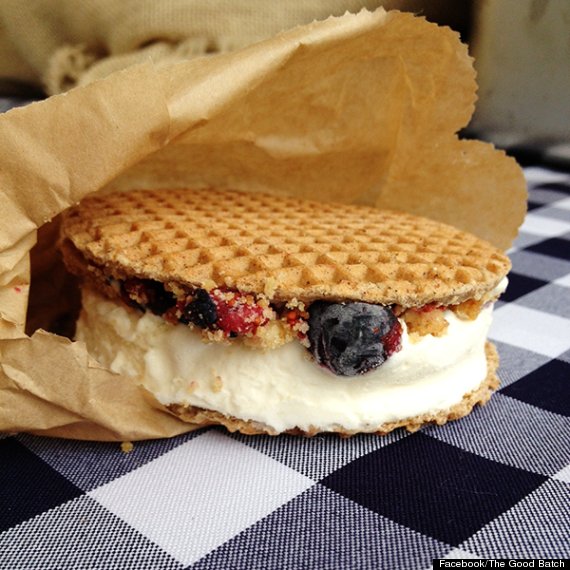 Photo Credit: Facebook/The Good Batch
And stroopwafel sandwiches filled with meringue and cream:
Photo Credit: Facebook/The Good Batch
If you're not anywhere near New York, or if you just like making delicious desserts at home, you can try your hand at making your own stroopwafels.
You can make stroopwafels with a pizelle iron.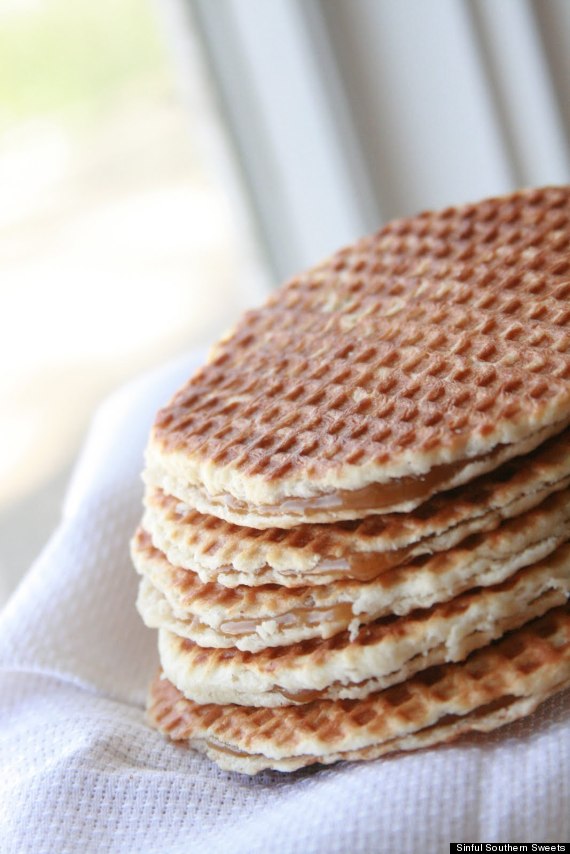 Get the Stroopwafel recipe from Sinful Southern Sweets
If you don't have a pizelle iron, however, you can also use a waffle iron.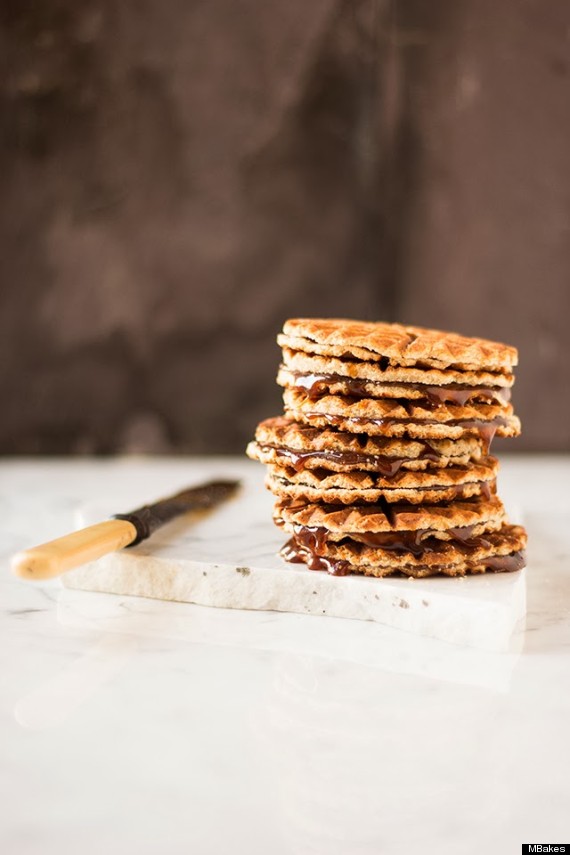 Get the Waffle Iron Stroopwafels recipe from M Bakes.
They're easier to make than they look. To make the "waffle" discs, mix butter, flour, sugar, cinnamon, eggs, yeast and water, and pour the mixture into your pizzelle (or waffle) iron. For the filling, boil butter, brown sugar, cinnamon and possibly molasses or corn syrup. When the dough is golden brown, remove the discs from the iron. Spread the filling on the smooth surface of two cookies and sandwich them together.
For a detailed recipe, see here, and check out this instructional video to make your own stroopwafels:
Want to read more from HuffPost Taste? Follow us on Twitter, Facebook, Pinterest and Tumblr.
BEFORE YOU GO
PHOTO GALLERY
Every Cookie Recipe You Could Ever Need