To groom and curl lashes, beauty and style expert Bobbie Thomas showed us a few helpful tricks and tools.
Bobbie introduced us to two unique lash-grooming tools from Sephora. First, she showed us a tong-like tool that can be used to remove mascara clumps and comb through individual lashes.
"Instead of clamping down your eyelashes like you would do with a traditional metal eyelash curler, this is an easier way to get rid if clumps as you brush through and hold your lashes up," Bobbie explained.
"An eyelash curler does work, but be very careful that you don't press too hard or get your skin caught in the clamp," she warned.
Next, Bobbie showed us a special fishtail tool also from Sephora; a product she recently shared on her "Bobby's Buzz" section on The Today Show. Similar to fishtail tweezers that you can buy online, this instrument is normally used to help apply false eyelashes. Complete with a silicon grip, one end of this tool securely grabs the lash while the other end can be used to easily apply false eyelashes.
Bobbie's last piece of advice: "Tools can help, but at the end of the day, use the old trick of holding your eyelashes up and use a hair dryer on low heat!" she laughed.
For more of Bobbie's fashion and beauty tips, view the slideshow below:
PHOTO GALLERY
Beauty & Style Tips from Bobbie Thomas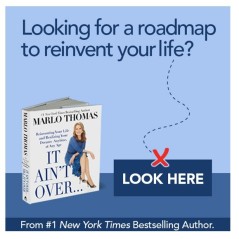 Add Marlo On Facebook:
Follow Marlo on Twitter:
Sign up to receive my email newsletter each week - It will keep you up-to-date on upcoming articles, Mondays with Marlo guests, videos, and more!
Sign up here
Tips And Tricks For Summer Legs