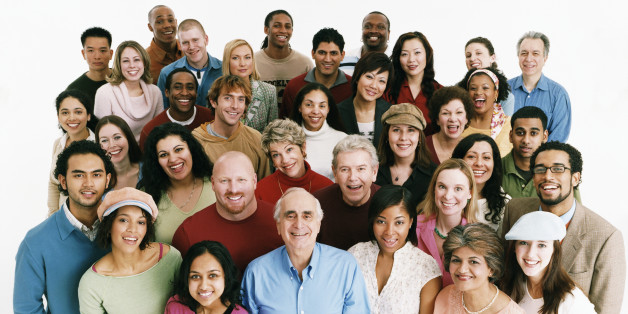 Did you hear that clattering noise? It was the sound of records shattering across the U.S., thanks to generous Americans and their commitments to community.
Last Tuesday, May 6 marked Give Local America day, a 24-hour campaign pushing for people across the country to pull out their wallets in support of local nonprofits doing good in their own backyards. And boy, did America show up.
During the fundraising period, $53,170,493 was raised, which set a record for the largest charitable crowdfunding event ever, according to the campaign's organizer, Kimbia, which helps nonprofits, educational institutions and community foundations better their fundraising efforts.
More than 300,000 people across the country contributed to the campaign's success, with an average gift of $112.92 per donor.
Dan Gillett, CEO of Kimbia, noted the use of social media as a major factor in the campaign's grassroots success. Twitter users spread the word on funding nonprofits in their own towns, and made sure to share the excitement through personal accounts:
Thanks to everyone who donated to @ivohMedia on National Giving Day! http://t.co/AkG3SA5tRZ #givelocalamerica We're grateful.

— Mallary Tenore (@mallarytenore) May 11, 2014
Here is a video I got from @PPGNW: https://t.co/GIraZnx45N Donate thru #GiveBIG today for yours! http://t.co/2HVZmq3jP2

— Carrie Brownstein (@Carrie_Rachel) May 6, 2014
New total for @SVGives...generous donors of Silicon Valley supporting our local community #SVGives @siliconvalleycf pic.twitter.com/NAUiex2AW8

— SVGives (@SVGives) May 7, 2014
We have doubled our goal! $2 million for #givebigdog! 6 hrs to give at http://t.co/ctcrw1BkuH! #GiveLocalAmerica pic.twitter.com/fXZrBq56Jy

— GiveLocalNow (@givelocalnow) May 7, 2014
On the Give Local America website, donors could select their community of choice from a participant list. Donors were then directed to a local page that detailed how much had been raised for that community specifically and which organization was coordinating local efforts.
Sarasota, Fla., was the community that raised the most for its local nonprofits, the Sarasota Herald-Tribune reported, with more than $3,127,000 raised. Sacramento, Calif., was the close runner-up, also clearing the $3 million benchmark.
While crowdfunding may seem like a new-age method of fundraising for nonprofits, Ben Lamson, of fundraising platform WeDidIt, argues that crowdfunding has been around for a while, citing the first telethon in 1949 -- it's just taken on a new form.
But that new form can be overwhelming for old-school nonprofits, the New York Times pointed out this past February. The rise of fundraising websites like IndieGoGo or CrowdRise present both the challenge to evolve into online fundraising and the opportunity to reach younger people.
"Crowdfunding is particularly attractive to younger donors who are looking for a more direct connection to the causes and people they're supporting," Katherina M. Rosqueta of the Center for High Impact Philanthropy at the University of Pennsylvania told the New York Times. "I think of it as a tool, one which might bring stories and issues to particular donors who wouldn't otherwise be aware and prompt them to give."