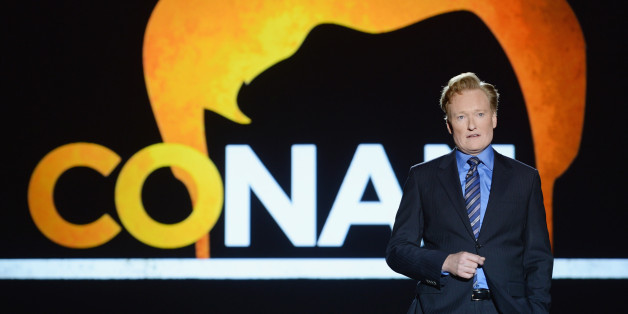 Four more years! Four more years!
TBS on Wednesday announced that it will commit to late-night host Conan O'Brien through 2018.
After his stint on NBC's "The Tonight Show" ended in 2010, O'Brien went on to become the host of "Conan" on TBS. The New York Times reports that "Conan" averages about 862,000 viewers, "when delayed viewing over seven days is included." Despite those numbers being lower than, say, the 4.5 million nightly viewers who tune in to Jimmy Fallon's "The Tonight Show," "Conan" is the only late-night talk show to attract viewers with a median age under 40, notes the Times.
But we think the best way to understand why TBS is betting on "Conan" is simply to see exactly what O'Brien is bringing to the table. So, here are our picks for the best, most recent reasons to love "Conan."
For starters, he does a monologue like this almost every night:
He interviews important celebrities:
He's not afraid to ask the tough questions:
He does some great sketches:
His rapport with co-host Andy Richter is the most charming thing imaginable:
He likes to travel:
He's created a slew of Web content that's pretty freaking fantastic:
He isn't afraid of taking on other projects:
And, of course, there's also that hair: