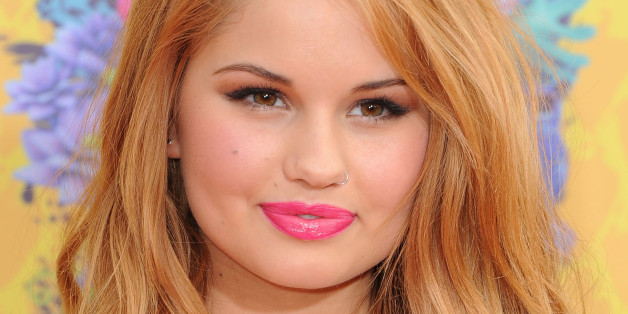 Disney Channel star Debby Ryan underwent a major makeover just days before she turned 21.
The "Jessie" star has said goodbye to her red locks, and hello to her brand new platinum blond 'do. Ryan shared a photo of the edgier style on Instagram on May 9, writing simply, "hello there."
The actress, who also fronts the band The Never Ending, recently opened up to Annex Magazine about the expectations that come along with being a Disney star. "An ABC sitcom star can post a picture with a red cup in the background, and nobody would say anything, but if a Disney star did that, there would be controversy," she told the magazine.
And since controversy does seem to follow Disney's stars, it's no wonder that she's been fielding plenty of questions about whether she's tempted to chuck her image altogether. On May 14, Ryan posted a video of herself goofing off and dancing, writing, "People keep asking me 'Debby, now that you're 21, are you gonna go all crazy at the clubs and dance all sensually?' and I'm like 'I don't know does THIS ANSWER YOUR QUESTION?'"
BEFORE YOU GO
PHOTO GALLERY
Celebrity News & Photos