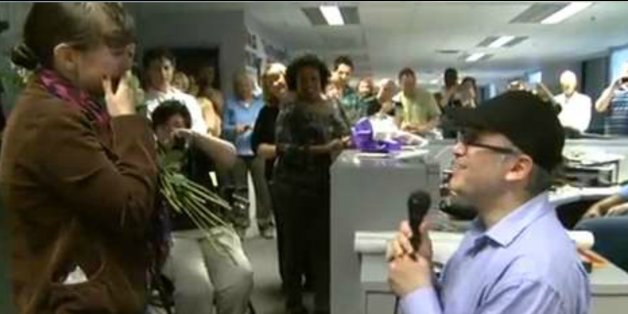 Love is in the air at the Detroit Free Press.
Reporter Zlati Meyer got a very special surprise Tuesday when her boyfriend proposed to her in the middle of the Detroit Free Press newsroom. Meyer was first showered with dozens of roses and a serenade from jazz singer Sky Covington. Her boyfriend then entered with a box of tissues, and we won't give it away, but the speech is pretty adorable.
"I might not be the best looking guy, even in this newsroom, but..."
WATCH:
(h/t: Jim Romenesko)