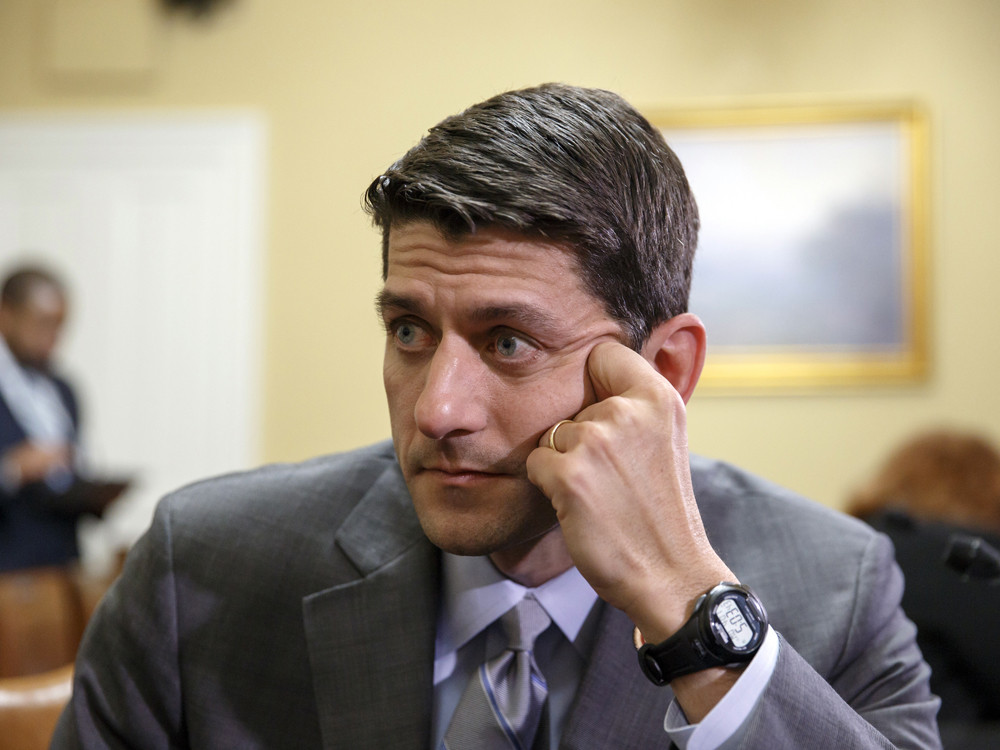 Bob Woodson recalled the day 11 years ago when two of his sons left the house to go buy some CDs at the now-defunct electronics superstore Circuit City.

"Three minutes later I got a harried call from my [younger] son that they were turned over in their car on the highway right outside of my house," Woodson said. "And my wife and I came there and the ambulance and fire trucks had not arrived yet, and we were the first ones to hear my son scream and to watch the body of my older son pulled from the wreckage."

"And at that moment I just screamed at the top of my lungs, 'Jesus, save me! Help me, I'm drowning!'" he said. "I didn't think I was going to live. I said then, 'If my son dies, I want to die.'"
Woodson told this story at the end of March to seven formerly down-and-out men and women who'd just completed a six-month regimen of sobriety, life skills and Bible study at the House of Help City of Hope shelter in Suitland, Maryland.
His message to them was simple: Even when things are bleak, do not succumb to temptation or self-pity. Instead, find strength in faith and draw support from the community. Following his son's death, Woodson was buoyed by the fact that more than 30 former gang members he'd counseled in the past showed up at the funeral to stand beside him. He couldn't let them down by giving up.
Armed with this exhortation to embrace discipline and personal responsibility, the program's graduates crowded together with their families and friends, clapping, hugging and cheering, their arms raised in celebration as Bishop Shirley Holloway declared them graduates of her program.
"Wherever you go with your family -- whenever you go to your parole officer -- just shine!" Holloway shouted. "Let him see Jesus in you!"
Woodson is a 77-year-old former social worker and civil rights activist who has advised conservatives on poverty policy for decades. He has spent much of his life working with people like those at the House of Help. In 1981 he founded the Center for Neighborhood Enterprise, a nonprofit that gives managerial advice to community and religious organizations around the country that help the nation's poor help themselves.
For the past year, Woodson has also served as an adviser to Rep. Paul Ryan (R-Wis.), bringing him to places like the House of Help as the congressman attempts to position himself as the Republican Party's foremost authority on the issue of poverty.
As the GOP's vice-presidential candidate in 2012, Ryan was mocked after he and his family donned aprons and washed pots and pans in an Ohio soup kitchen. Now, with Woodson by his side, he is shunning such photo-ops in favor of an earnest listening tour to uncover what truly ails the poor.
"The reason that Paul Ryan is on this journey is to gain some perspective," Woodson told The Huffington Post. "For the past 50 years, people both left and right of center have been parachuting into low-income communities [with] remedies designed by people that have never talked to people suffering the problem."
Fresh solutions are needed, Woodson said last month to the House Budget Committee, over which Ryan presides. The welfare state is suffering, he said, from "an absence of new and effective ideas." This summer, Ryan plans to unveil a new blueprint for tackling poverty, the culmination of his work with Woodson and his trips to poor neighborhoods.
Despite their calls for a new approach to poverty, however, Ryan and Woodson's ideas are extremely old-fashioned. Indeed, they echo conservative views about welfare going all the way back to the English Poor Laws of the 17th century, which categorized poor people according to their deservingness of help. These ideas have gained popularity at different times since then in response to different crises, like when "tramps" terrorized American towns in the 1870s, when "welfare queens" birthed crack babies in the 1990s, and when the so-called "food stamp surfer" delighted the Fox News crowd by refusing to get a job in 2013.
Whoever the bogeyman, the conservative response springs from the same core belief that too much government assistance causes the problem it's supposed to solve, and that any decent person can make it in America if he or she tries hard enough.
It's an ideology that predates economic statistics, which don't support it very well. According to the Bureau of Labor Statistics, nearly 10 million Americans were unemployed in April, and 7 million more wanted full-time work, yet there were only 4 million job openings.
Confronted with this data, however, and the suggestion that discipline and personal responsibility alone might not be enough to guarantee success, Woodson reacted viscerally.
"Bullshit," he told HuffPost. "That's just bullshit."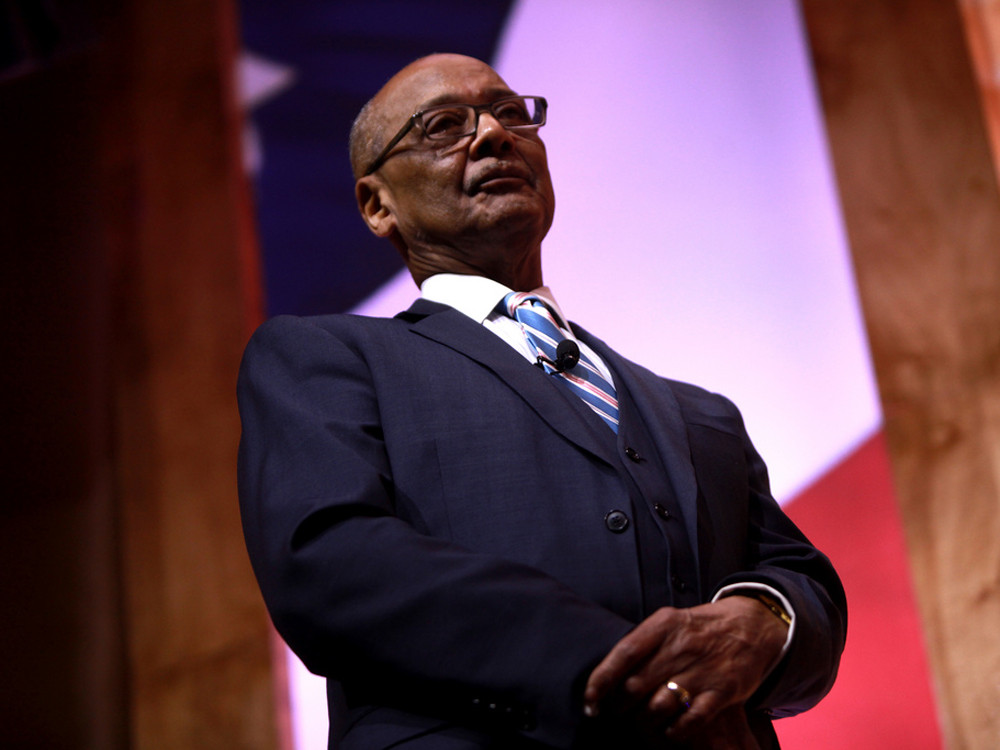 In March, Ryan stepped in it when he spoke on a conservative radio show about what he saw as "this tailspin of culture, in our inner cities in particular, of men not working and just generations of men not even thinking about working or learning the value and the culture of work."
Ryan apparently didn't realize "inner city" is a common euphemism for "black." Rep. Barbara Lee (D-Calif.), a member of the Congressional Black Caucus, called his remarks "deeply offensive." Ryan quickly backtracked, saying he'd been "inarticulate," and he attempted to repair the damage by meeting with the caucus at the end of April.
As he emphasized during the dustup, however, Ryan had been attempting to make a point about class, not race. His office cited a 2012 Harvard study which found that young people from lower-class backgrounds tended to be more isolated from society and civil institutions -- a problem Ryan felt needed to be corrected.
"If you're driving from the suburb to the sports arena downtown by these blighted neighborhoods, you can't just say, 'I'm paying my taxes, government's got to fix that.' You need to get involved," Ryan said on the radio show. "You need to get involved yourself, whether through a good mentor program, or some religious charity, whatever it is to make a difference. And that's how we help resuscitate our culture."
Ryan's comment could have come straight from the late 1800s, an era of rapid industrialization, robber barons and unrest known as the Gilded Age.
The financial panic of 1873 triggered a worldwide depression. Bank failures led to widespread layoffs, and welfare historians have documented increasing demands for private and public poor relief at the local level. Concern rose about tramps roaming from city to city to soak up whatever charity they could find. Welfare reformers at the time fought to stop the handouts, which they said only exacerbated tramping.
"Next to alcohol, and perhaps alongside it, the most pernicious fluid is indiscriminate soup," one reformer said in the late 1870s, according to historian Walter I. Trattner's 1974 book, "From Poor Law to Welfare State." Another said, "It is not bread the poor need, it is soul; it is not soup, it is spirit."

Ryan channeled the spirit and the language of these reformers when he told the Conservative Political Action Conference in March, "What the Left is offering people is a full stomach and an empty soul."
In the 19th century, local governments worked alongside private charities to provide an ad-hoc patchwork of poor relief. Poorhouses, or "indoor relief," served as the main alternative to handouts. The institutions varied greatly over time, but in general poorhouse inmates received food and shelter in exchange for control of their lives.
As tramp fears escalated, a "scientific charity" movement arose to coordinate and stifle "outdoor relief," the nickname for assistance not given within poorhouse walls. Hundreds of charity organizing societies sprang up across the country, and government-funded relief ended in more than a dozen cities.
Instead of handing out cash, members of these societies, calling themselves "friendly visitors," would go into poor people's houses and investigate their claims of destitution. Often the wives of wealthy businessmen, they sought to help fill the souls of the poor.
"The best means of doing the poor good is found in friendly intercourse and personal influence," the Rev. R.E. Thompson explained in his 1879 Manual for Visitors Among the Poor. "The want of money is not the worst evil with which the poor have to contend; it is in most cases itself but a symptom of other more important wants."

Indiscriminate almsgiving, explained charity reformer William Slocum in 1892, "destroys the best element of true society. It destroys citizenship and those active powers of the human soul that put it in sympathy with the divine ideal."
Welfare reformers wanted to control the poor, but they also sought to inspire them to lift themselves up by dint of their own example -- much as Woodson sought to inspire the those at House of Help to embrace a better way of life, and as Ryan encouraged suburbanites to volunteer as mentors.
"The best way to turn from a vicious cycle of despair and learned hopelessness to a virtuous cycle of hope and flourishing is by embracing the attributes of friendship, accountability and love," Ryan said this week at an event in New York.
"That's how you fight poverty."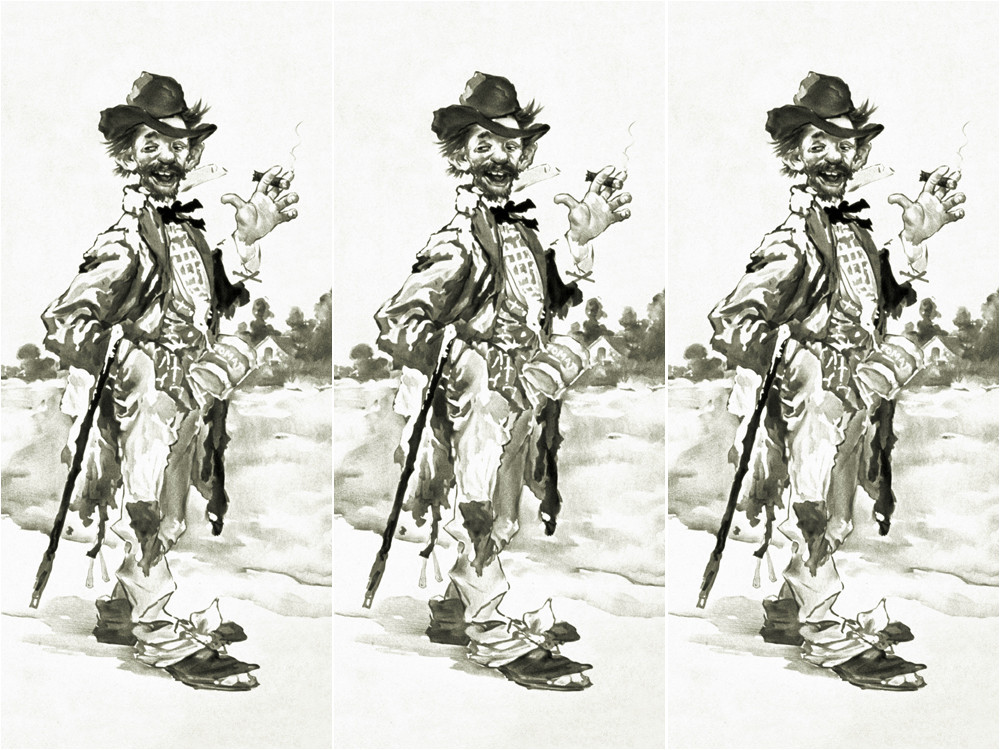 Even among conservatives, few deny that government assistance has its place. Welfare reformers have always argued that proper poor relief is a matter of knowing which people need their stomachs filled and which need soul food. In his House Budget Committee testimony last month Bob Woodson explained that the key to rethinking welfare is differentiating between types of poor people.
First, there are the victims of bad luck, like a factory closing or an injury. "Assistance to them serves as a bridge back to economic stability," Woodson said. Then there are people who are disabled, who will need and should receive help their whole lives.
But others, Woodson argued, have calculated that low-wage work will compensate barely better than welfare. And then there are the people who constantly make terrible life decisions.
"Giving no-strings assistance to this group enables them to continue their self-destructive lifestyles and injures with the helping hand," Woodson said. This category of poor people, he believes, needs a more paternalistic type of intervention.
Gilded Age charity organizers similarly obsessed over the dichotomy between the deserving and the undeserving poor. Some kept meticulous records of their findings, which were based on the field work of friendly visitors.
In 1883 for instance, almost 900 volunteers for Boston's Associated Charities visited 2,000 families, ultimately finding 18 percent of all applicants "worthy of continuous relief" and 23 percent "worthy of temporary relief." One third were referred to employment bureaus, and the rest were deemed unworthy of aid, either because they had relatives who could help or because they were thought to be lazy. They might have refused the "work test" -- chopping wood for men, sewing for women.
Screening for unworthiness proved an effective method of welfare discouragement. Stephen Gurteen, a top booster of scientific charity from Buffalo, New York, described in his 1882 charity handbook that instituting a work test would keep people away. "When the managers of a Boston charity attached thereto a wood-yard," Gurteen wrote, "the daily number of applicants fell off at once from one hundred and sixty to forty-nine. In every city in which the test has been applied, it has been eminently successful."
Such anti-welfare attitudes ebbed in the late 1800s, however. Even some of the most prominent welfare reformers of the day came to recognize the lack of jobs as a greater problem than lack of morality.
Josephine Shaw Lowell, one of friendly visiting's foremost proponents, gave up on it. The historian Michael B. Katz wrote that Lowell "realized that the major cause of poverty among able-bodied people was low wages and, in 1890, left the Board of State Charities to spend more of her time on labor problems."

Edward T. Devine, general secretary of the New York Charity Organizing Society, may have had a similar epiphany in 1907. "We may safely throw overboard, once and for all," he said, "the idea that the dependent poor are our moral inferiors, that there is any necessary connection between wealth and virtue, or between poverty and guilt."
The idea may have been thrown overboard, but it never sank. Today's welfare applicants aren't asked to chop wood, but they must prove their readiness for work in other ways. Florida Republicans created a drug testing scheme for welfare applicants in 2011, for instance, and claimed fewer people applied for benefits because they knew they'd fail the test. The claim, based on bad research by a conservative think tank, proved false, and the entire testing regime was laughed out of court -- but not before Republicans in other states cited Florida's experience when proposing laws to make their own welfare applicants pee in cups.
The proposals send a strong message about the poor: that a substantial number of those seeking help don't really need it and don't deserve it.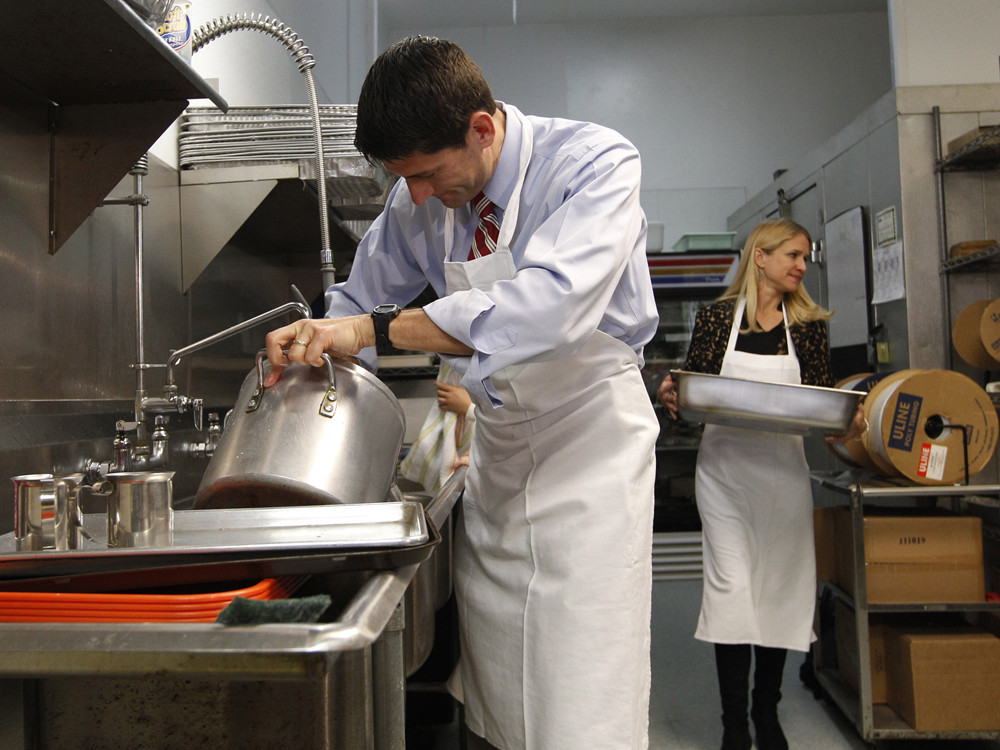 After scientific charity went out of style in the early 20th century, states started offering mother's pensions, a precursor to the New Deal program initially called Aid to Dependent Children. Hundreds of private charities went belly up during the Great Depression, and the federal government stepped in with the old age and unemployment insurance programs in place today.
But in the 1990s, Rep. Newt Gingrich (R-Ga.) sounded very much like a charity organizer when he lambasted the federal government's welfare efforts.
"The welfare system has failed because its core understanding of humans is wrong," Gingrich said in 1994, the year before he became speaker of the House. "Not because it doesn't have enough money. Not because the people who run it don't know what they're doing. Not because of some minor thing. At the heart of the welfare state is an error."
A more correct understanding of human beings would be more skeptical, Gingrich argued. It would recognize that they will not practice self-denial even if it makes them better off in the long run -- that they will accept welfare instead of a job that holds unseen promise.
Gingrich had been directly inspired by friendly visitors and the evils of indiscriminate soup. He so loved Marvin Olasky's 1990 book, "The Tragedy of American Compassion," that he sent copies to all the freshmen members of the Republican caucus in 1994.
Olasky says Woodson had been his mentor. "Bob Woodson back in the '80s was really the person who taught me," he said.
The book describes an Eden-like colonial America, in which able-bodied people could easily find agriculture jobs and there was no need to pity the unemployed, unless they were sick or had suffered some tragic accident. As the economy shifted from agriculture to industry, charitable groups sprang up, but they stressed personal involvement by volunteers.
The true meaning of compassion, Olasky argued, is suffering with -- really sharing in the misery of the poor. It's something that both the government and modern charities fail to do. Instead, they offer only money, which leads to youth violence, homelessness and twitching crack babies.
Olasky's book suggested that it's "time we realized that there is only so much that public policy can do" and that "only a richness of spirit can battle a poverty of soul."
Instead of making wonky arguments for reform, Woodson and Olasky have said programs should be designed in a way that reflects a better understanding of human nature. But Ryan sometimes goes for the data, with mixed results.
"In 1996, Congress began to require people on welfare to work," Ryan said in a January speech. "And welfare rolls dropped dramatically. Child poverty fell by double digits. The problem is, we haven't applied this principle far enough."
Child poverty indeed fell, but Ryan omits the fact that it went back up. At 21.8 percent, the rate is now higher now than it was in 1996.
Ryan was working as a congressional staffer that year when President Bill Clinton fulfilled his campaign promise to "end welfare as we know it." The law nudged working-age single moms into the workforce, but experts debate whether welfare reform, expanded tax credits or the longest economic expansion of the postwar era deserve credit for declining poverty rates in the five years after the law's passage.
Since 2001, the poverty rate has gone up and eligibility for welfare benefits has increased, but the welfare rolls have barely budged and spending has stayed the same. Food stamp enrollment has surged, however. Ryan wants to take the lessons of welfare reform and apply them to nutrition assistance, the biggest anti-poverty program besides Social Security, Medicare and Medicaid.
"We haven't applied the welfare-reform mindset with equal vigor across the spectrum of anti-poverty programs," Ryan said in 2012. "In most cases, we're still trying to measure compassion by how much we spend -- not by how many people we help."
Still, Ryan would prefer less spending and fewer people receiving help, at least according to his annual budget blueprints. He would cut the Supplemental Nutrition Assistance Program by 18 percent and turn it into a "block grant," as Gingrich and Clinton did with Aid to Families with Dependent Children. Block grants are fixed sums that don't rise in response to economic conditions, as food stamps have done, and which give states more leeway to trim enrollment.
Food stamp spending more than doubled since 2007 as the bad economy made almost 50 million Americans eligible for the program. Congressional Republicans have focused on one: Jason Greenslate, a San Diego resident conservatives have dubbed the "food stamp surfer," who refused to apologize for playing rock music instead of getting a normal job. As an able-bodied adult without dependents, he is the welfare queen of today and the tramp of yesteryear. His story and others like it feed Republican animus to food stamps and the undeserving poor.
"The arguments Ryan is making are recycled arguments from the 1980s, which are themselves recycled from the 1880s," historian Stephen Pimpare said in an interview. Pimpare's 2004 book "The New Victorians" compared conservative think tanks of the late 1900s to the charity organizers of the Gilded Age.
One of Ryan's top gripes with poverty programs is that they cut off too abruptly when people start working, so the loss of benefits is effectively a tax on efforts to get ahead. He calls it the "poverty trap."
"Whether through uncoordinated federal aid or overlapping job-training programs, the federal government is discouraging upward mobility in America," Ryan spokesman William Allison said in an email. "What matter are results, and we all have to get involved to fight poverty. Chairman Ryan believes government should work with communities, civic leaders, and families to ensure everyone in our country has the opportunity to rise up the ladder of life."
Ryan hasn't hinted at what the new poverty proposal he's releasing this summer might be. Woodson has suggested giving people vouchers to let them pay for services at places like House of Help, which is a modern form of the "indoor relief" favored by charity organizers 100 years ago.
Branding will be a top challenge. Ryan's been calling his vision "civil society," but he confessed to BuzzFeed that he needs a better term, since "Nobody knows what that means." He hasn't reused his "full stomach and an empty soul" formulation from March, and he's long since given up on calling the safety net a "hammock," as he did in 2012. "Compassionate conservatism" could make for an effective tagline, but it's already been used.

Olasky and Woodson personally helped George W. Bush craft his compassionate conservative message, which peaked with the erstwhile White House Office of Faith-Based and Community Initiatives. Nevertheless, Bush's big-spending ways eclipsed his compassion and cost him his reputation with conservatives. Olasky is hoping Ryan can help compassion make a comeback.
"If Ryan and others can inspire more of that, I think that's great," Olasky said.

But while he believes friendly visitors were on to something when they personally attended to the poor, even Olasky today concedes that filling souls doesn't automatically fill stomachs. Personal responsibility, in the end, can only get you so far.
"There are millions of people in bad shape. If all those people went out and were really determined to get jobs, there wouldn't be enough jobs," Olasky said.
"Does that mean I'm blaming the victim? Yes and no," he added. "People in that situation really have to be heroic. There are so many opportunities for normal human beings to give up. I don't blame anybody for not being a hero. You can't have a whole society of heroes."