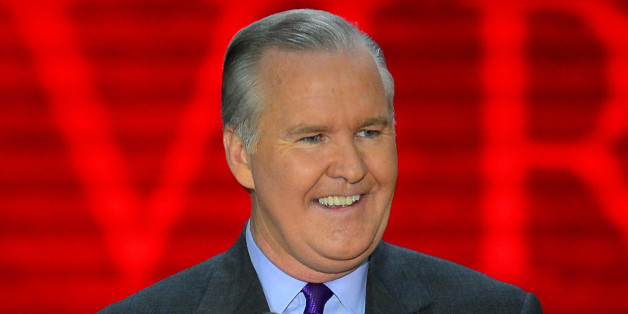 WASHINGTON -- The Democratic mayor of Tampa has been driving himself around in a sports utility vehicle that was purchased with federal grant money connected to the 2012 Republican National Convention and was intended to be used only for criminal justice purposes, according to a federal audit.
The Department of Justice's Office of the Inspector General released an audit on Wednesday of the $49.8 million that was awarded to the City of Tampa to provide security for the Republican National Convention in August 2012. When investigators traveled to Tampa, they observed an SUV bought with federal funds in the mayor's reserved parking spot, as well as Mayor Bob Buckhorn entering and exiting the vehicle.
Tampa officials claimed the car is usually driven by a police officer as part of the mayor's protection detail, and is also used to escort dignitaries, but acknowledged that Buckhorn also drove the vehicle himself. DOJ investigators determined that Buckhorn's use of the vehicle "was a non-criminal justice purpose and impermissible."
"The city states that the vehicle is used for dignitary protection purposes. However, during our exit conference with the city to discuss our audit results, city officials told us that the vehicle was at times driven by the City of Tampa Mayor himself. Additionally, during our site visits, we observed the Mayor driving the vehicle himself and not accompanied by anyone else," the report states.
Laura McElory, spokeswoman for the Tampa Police Department, told The Huffington Post that the vehicle is typically driven by a detective, but she said the mayor would drive in on "rare occasion," including to commute from his home to his office.
"We use it in the same capacity every day that we used it in during the RNC," McElory said. She also said it would be used when national political candidates come to Tampa in the future.
DOJ's inspector general also released a separate report documenting unallowable expenditures by the City of Charlotte in connection with the 2012 Democratic National Convention. Overall, the IG recommended DOJ's Office of Justice Programs recoup $132,987 from Charlotte and $25,192 from Tampa. Tampa had previously returned $903,923 in August 2013 due to an "incorrect indirect cost rate."
This story has been updated to include comments from the Tampa Police Department.
BEFORE YOU GO
PHOTO GALLERY
Mayors Of America's Largest Cities