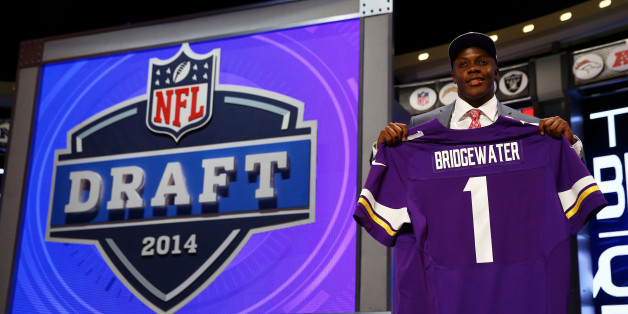 By Jason Butt, National Football Post
Even though the Browns had two first-round picks before the 32nd overall selection he was taken with, new Vikings quarterback Teddy Bridgewater said he didn't want to end up in Cleveland.
Appearing on the Dan Patrick Show, Bridgewater said that he was hoping all along that the Vikings would take him, which they did by trading with Seattle for the 32nd pick in the first round.
The move appears to be great for both parties, as Minnesota expressed the most interest in Bridgewater during the draft process.
"I actually told my agent that that's not the place where I wanted to be," Bridgewater said on the radio program. "Throughout this entire process, I felt comfortable with the Minnesota Vikings. From every visit I had with the team, it was a family environment, the players are great guys, a great group of guys, so I felt comfortable wanting to play here."
Hey, sometimes a person's fit with one team outweighs the positives that come with being picked higher in the draft.

Follow me on twitter: @JasonHButt