America's Netflix addiction is only getting worse, and our weekly viewing of "Two Cathedrals" certainly isn't helping. RIP Mrs. Landingham. This is THE MORNING EMAIL for Wednesday, May 14, 2014.
The Scuttlebutt
TOP STORIES
HUNDREDS DEAD IN TURKISH MINE EXPLOSION
"Rescuers desperately raced against time to reach more than 200 miners trapped underground Wednesday after an explosion and fire at a coal mine in western Turkey killed at least 205 workers, authorities said, in one of the worst mining disasters in Turkish history." Take a look at heartbreaking photos from the tragedy. Families are holding a vigil for the missing outside of the mine. And this mining accident looks like it might have one of the highest fatality rates, according to this list of recent mining disasters. [AP]
MORE MERS CASES SUSPECTED
"Two Florida hospital employees who came into contact with the second confirmed case of the deadly respiratory virus known as MERS in the United States have developed flulike symptoms and are being tested for the viral infection, hospital and state health department officials said Tuesday." TSA will now warn travelers about the deadly disease, and the CDC is working to contact all those who may have been infected on the flight from Saudi Arabia. [WaPo]
THE NINA, THE PINTA, AND THE ...
"It's been missing for more than 500 years. But now there are reports that the Santa Maria, the largest ship among the trio that made Christopher Columbus' first expedition to North America, may be found." Check out video of a dive to examine the ship. [NPR]
STATESIDE: Rich People Problems

Harvard just added a "Check Your Privilege" class. Idaho's gay marriage ban was struck down yesterday. The New York Times' interactive feature on the 9/11 museum is a must-read. Obama is pushing for more infrastructure funding today. This "vampire veterinarian" kept a dog alive for its blood six months after telling its owners it had been put down. Chuck Todd believes it's past time for Republicans to let go of Benghazi. And a gun part-buying loophole is allowing people to skip background checks while purchasing lethal weapons.
In protective momma news, this baby elephant almost got swept away until his mother stepped in.
INTERNATIONAL INTRIGUE: Not the Space Station!!!
Joe Biden's son and a family friend of John Kerry now sit on a Ukrainian gas producer's board together. Draw your own conclusions. Take a look at the incredible work of French photojournalist Camille Lepage, who was found murdered in Central Africa Republic yesterday. She was 26. Ukraine's looking to talk it out with a national day of dialogue. And Russia's taking its Ukranian sanctions to space: the Kremlin is threatening to shut down the International Space Station in 2020.
In baby owl news, these little ones are ready for their closeup.
BUY! SELL! BUY! Happy Birthday, Zuck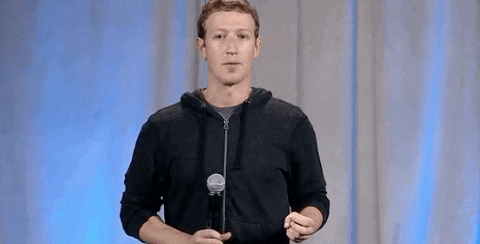 While retail sales are sluggish, the economy is on track for better growth this quarter. Samsung finally apologized and promised to compensate workers at its South Korean factory who had developed cancer. Sony's looking at another year in the red. And don't forget to write on Mark Zuckerberg's wall -- the tech mogul turns 30 today. Here's a look at what Facebook is turning into.
In musical genius news, meet these piano-playing puffins.
SCOUTING REPORT: Scooter Chase
Andre Miller may be 38, but he's leading the Washington Wizards in their unlikely playoff run. Note to self for future NFL wash-ups: Don't try to evade the police by scooter. Magic Johnson told Anderson Cooper he's praying for Donald Sterling. And the Oscar Pistorius trial took quite the turn when the judge ordered Pistorius to undergo psychiatric tests.
In pawball news, this is how you play soccer with lions.
CULTURE CATCH-UP: Down A Portkey We Go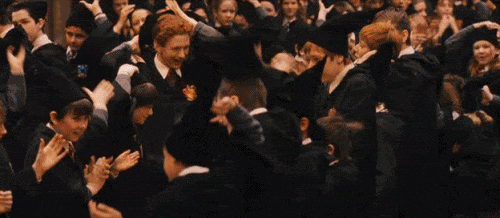 Here are the top ten films you should be looking forward to at the Cannes Film Festival. The return of the Harry Potter universe finally got a release date. See Ben Affleck in the Batsuit -- no nipples on this one. Academy Award-winning documentarian Malik Bendjelloul was found dead yesterday. He was 36. Guess which "X-Men" mutant Channing Tatum will play. And ABC just released all the trailers for its midseason lineup -- remember, "Scandal" was once a fledgling midseason show.
In elevator etiquette news, don't do any of these things.
LIVIN': Red Wine Truths
These home libraries will make bookworms swoon. Job hunters take note: there's an explanation for why you weren't hired. Here are the seven mistakes you're making when trying to eat healthy (but, hey, we applaud you for trying). Learn to recognize depression in 20-somethings. And that pipe dream about red wine and dark chocolate being panaceas? Not so much.
In cozy news, this squirrel loves living in this man's pocket.
OTHER PEOPLE'S BUSINESS: Alec Baldwin Has Thoughts

Here are some great reasons why Solange might have hit Jay Z -- none of them are probably true. Heidi Klum's 80s throwback photo makes us so very thankful we live in 2014. Just call him an outlaw: Justin Bieber is under investigation for robbery. John Krasinski and Emily Blunt shared the first photo of their beautiful daughter yesterday. Meet Joseph Gordon Levitt's mystery girlfriend. Alec Bladwin was arrested and later delivered a Twitter outburst (naturally). Kim Kardashian showed off her abs three times in her latest instagram post, but we've got to admit we're a bit jealous of her hard work.
In thank God for glass news, this tiger really wants to bite this couple's heads off.
TWITTERATI
@ABFalecbaldwin: New York City is a mismanaged carnival of stupidity that is desperate for revenue and anxious to criminalize behavior once thought benign.
@HistoricalPics: Zach Galifianakis in a suit without a beard. Dashing. pic.twitter.com/MYAGIc5tIC

@TheTweetOfGod: It amazes Me that the same people who doubt that I can be on Twitter have no trouble believing Jesus is on a piece of French toast.
@zachbraff: Jay Z never should have mentioned he didn't like Scrubs. Some people get super pissed.
@GoPro: Photo of the Day! An evening kayak around Ha-Long Bay in Vietnam. Photo by Alan Wright. pic.twitter.com/vEOVYyYyAV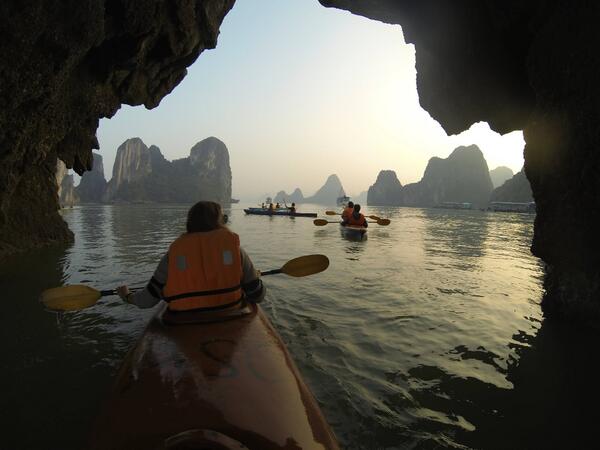 ONE MORE THING
People are dyeing their dogs' fur to look like pandas.
Got something to add? Send tips/quips/quotes/stories/photos/events/scoops to Lauren Weber (lauren.weber@huffingtonpost.com). Follow us on Twitter (@LaurenWeberHP). Does somebody keep forwarding you this newsletter? Get your own copy. It's free! Sign up here.