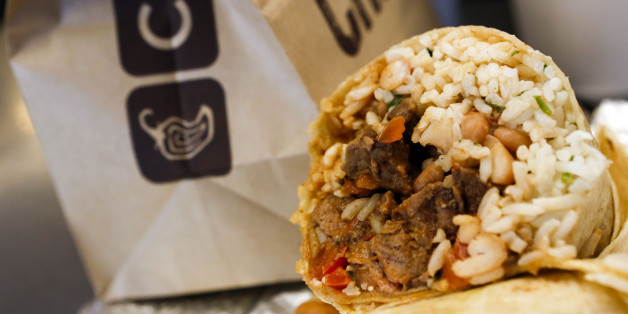 (Adds pay and industry details, comment by union pension adviser)
By Ross Kerber
BOSTON, May 15 (Reuters) - Chipotle Mexican Grill Inc failed to win a majority of shareholder support for its executive pay on Thursday, a noteworthy rebuke for the Denver restaurant chain that has been one of its industry's top performers.
The pay had drawn criticism as too generous from public pension fund overseers and an influential union pension adviser, CtW Investment Group, which has put a new focus on reforming consumer companies.
Chipotle spokesman Chris Arnold said via email that an advisory measure on the pay of the company's top executives received support from about 23 percent of shares voted at the company's annual meeting.
"We take this very seriously," he said.
Among Russell 3000 companies that have held pay votes so far this year, the next-lowest tally was at BroadSoft Inc. It received 27 percent support for its pay, according to consulting firm Semler Brossy.
Chipotle spokesman Arnold said the company "will continue to engage with our investors as we review our compensation programs that build value for all of our investors."
Chipotle is unusual in having dual chief executive officers, Steve Ells and Monty Moran. They were paid $25.1 million and $24.4 million, respectively, in 2013, according to the company's proxy statement.
One of the main critics of Chipotle has been CtW Investment Group, the adviser to union pension funds. It said it expects the company's board to make changes.
"With this overwhelming rejection of the pay plan by the Company's owners, we expect our board to get to work reining in runaway executive pay," said CtW Director Dieter Waizenegger in a statement. "Chipotle's unbalanced approach to human capital management poses unacceptable risks to shareholders."
Annual advisory votes on executive pay plans are now widely required at U.S. companies and it is rare that they fail to win majorities.
Among companies in the Russell 3000 index only eight had received less than 50 percent support this year through May 2, Semler Brossy said.
Chipotle shares were down 2.1 percent at $493.88 on Thursday afternoon on the New York Stock Exchange.
Over the past five years, Chipotle shares are up 558 percent, far ahead of the 111 percent advance on the S&P 500 Index over the same period. The company's stock is down 7 percent this year. (Additional reporting by Tim McLaughlin in Boston; Editing by Matthew Lewis)