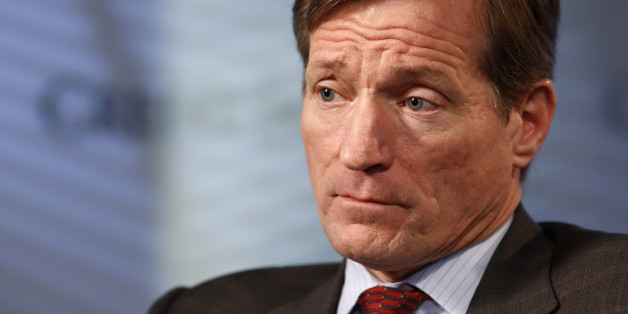 (Reuters) - Credit Suisse Group AG is expected to plead guilty and pay nearly $2.5 billion to U.S. authorities to end a probe of potential tax evasion involving the Swiss bank, the Wall Street Journal reported, citing people familiar with the discussions.
The business daily said under the terms being discussed, the bank will pay about $600 million to New York state's banking regulator and $100 million to the Federal Reserve, in addition to about $1.7 billion to the U.S. Justice Department.
A settlement could come as early as next week, the paper said on Thursday. (http://r.reuters.com/ruc49v)
Reuters reported on Monday that the New York State Department of Financial Services was seeking hundreds of millions of dollars from Credit Suisse and that total fines could top $2 billion.
Credit Suisse plans to plead guilty to a criminal charge as part of the tentative deal, but regulators are not expected to take measures that would risk driving the bank out of business, the WSJ report cited the people as saying.
A Credit Suisse spokesman could not be immediately reached for comment on the report.
(Reporting by Aman Shah in Bangalore; Editing by Sriraj Kalluvila)