Hilary Duff broke out the short shorts Wednesday, May 14, in California.
Duff was photographed wearing a pair of teeny cutoffs with a floral pattern and some ankle booties while leaving a home in Los Feliz, Calif. She spent the day working on new music with Ed Sheeran, former OneRepublic drummer Jerrod Bettis and Sean Douglas, who co-wrote Demi Lovato's "Heart Attack."
Fans can expect a new album from the 26-year-old in just a few short months.
"It feels good to be in the studio. It feels good to be talking about my last few years -- the high points and the low points," Duff told MTV News earlier this month. "I really just want to be honest and be an open book for my fans to know where I've been and what I've been doing, how I feel and all that good stuff. So, I should have a single soon and an album by the fall."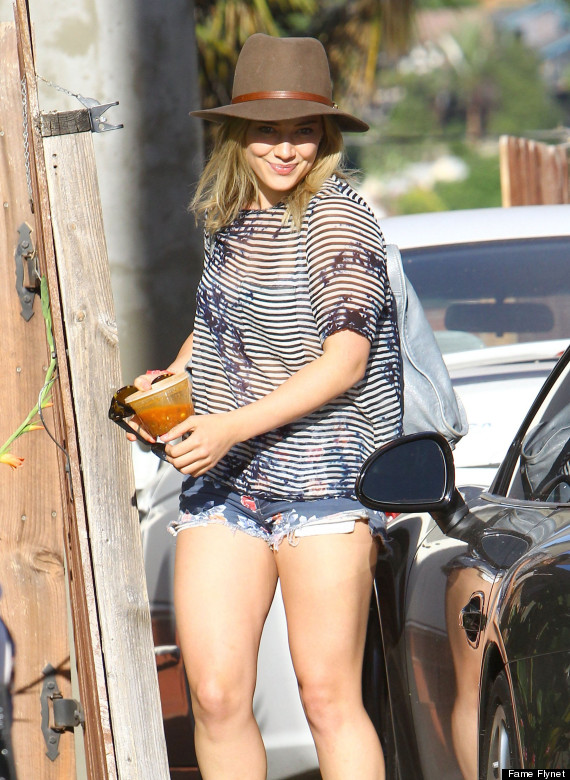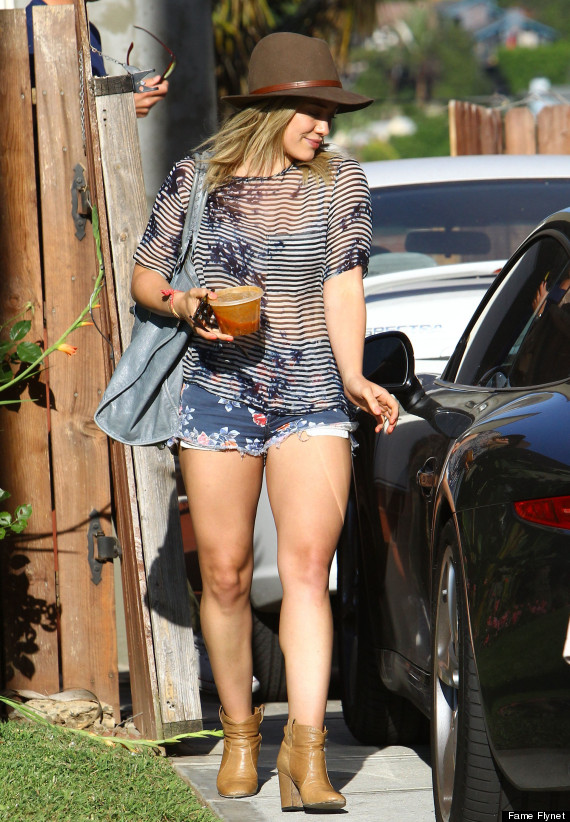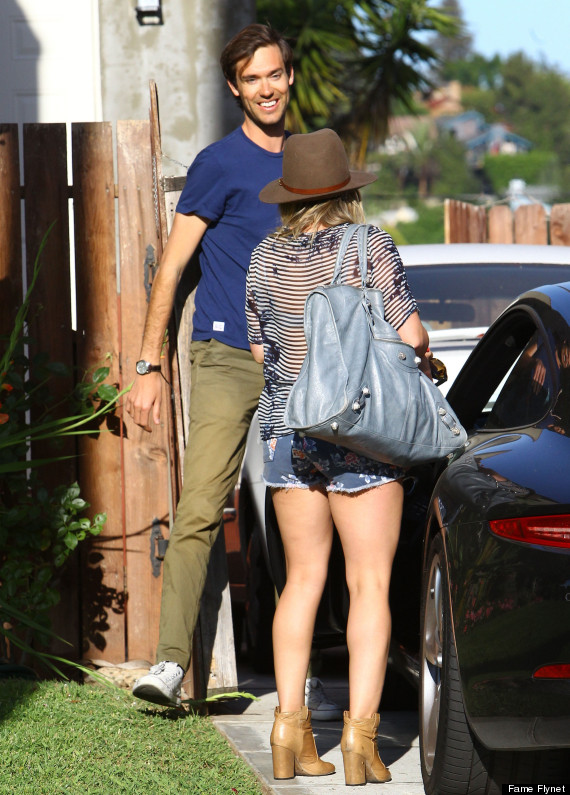 BEFORE YOU GO
PHOTO GALLERY
Celebrities Without Pants