Congrats America -- we officially drink more wine than any other country. It's gotta be the spread of that Two-Buck Chuck. This is THE MORNING EMAIL for Thursday, May 15, 2014.
The Scuttlebutt
TOP STORIES
A MASSIVE OIL SPILL...IN LA
"The Los Angeles Fire Department says a ruptured oil pipe near the suburb of Glendale has spilled about 50,000 gallons of crude oil onto streets." Check out raw video of the oil burst. [AP]
NYTIMES FIRES EXECUTIVE EDITOR
"The New York Times dismissed Jill Abramson as executive editor on Wednesday, replacing her with Dean Baquet, the managing editor, in an abrupt change of leadership. Arthur O. Sulzberger Jr., the publisher of the paper and the chairman of The New York Times Company, told a stunned newsroom that had been quickly assembled that he had made the decision because of 'an issue with management in the newsroom.'" Speculation for the abrupt dismissal has centered on a question of a pay gap between Abramson and her male predecessor. And here's everything you need to know about Dean Baquet, the new executive editor and first African American to fill the role. [NYT]
EVEN THE MILITARY THINKS CLIMATE CHANGE IS A THREAT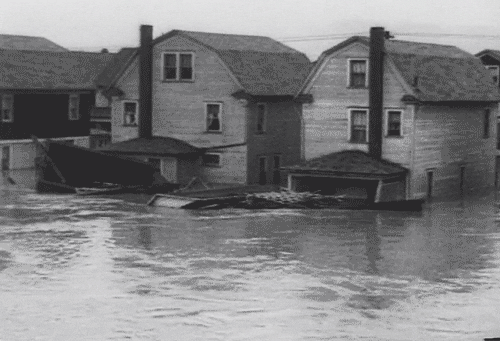 "A report released Tuesday from an advisory group of retired U.S. military leadership echoes the findings of other recent reports on climate change: It is real, it is already happening and it poses major threats to the U.S. and the rest of the world." And this is what your neighborhood would look like if sea levels were to rise ten feet. [HuffPost]
STATESIDE: Buying Supplies for the Zombie Apocalypse, BRB
The Pentagon has a plan for the zombie apocolypse. Over 50,000 gallons of oil have spilled onto the streets of Los Angeles. Scientists believe this will slow the spread of Alzheimers. Wildfires are ravaging San Diego. The White House is stepping in to monitor the VA's review of its appointment and health practices. This baby fell 11 stories and survived. Your iPhone's speed very well could depend on the FCC's ruling today. And two boys are in stable condition after the bounce house they were playing in blew away.
In catching some ZZZs news, these baby lambs can't help dozing off.
INTERNATIONAL INTRIGUE: Really, France???
The captain and three crew members of the collapsed South Korean ferry were charged with murder. Joran van der Sloot, the number one suspect in Natalee Holloway's death, is set to become a husband and father this weekend... from jail. The U.S. is not to happy about France's warship sale to Russia. A Bangladesh ferry carrying 200 people has capsized. And the Turkish public is enraged by the tragic mining accident that killed over 270 people.
In confused news, this cat has no idea what a baby is.
BUY! SELL! BUY! Buffett's Blow-by-Blow

Wall Street's been making some serious cash off of leaked fed decisions. It's Christmas for investors today -- Warren Buffett is announcing his stock picking strategy for the year. Bond rates are dropping rapidly. And it might be hard to get a Big Mac today: fast food workers in more than 30 countries are striking for higher wages and better working conditions. [Image via Tumblr]
In cutest snore ever news, here's a baby hedgehog snoozing away.
SCOUTING REPORT: Walkup Song Perfection
Every baseball player needs to copy Josh Reddick's walkup song. This soccer stud risked his life and career in order to save a total stranger. The NFL is loosening its penalties for marijuana use. Qatar's government has admitted almost a thousand migrant workers have died preparing for the World Cup, and we're still 8 years out. And this is how Eli Manning thinks Michael Sam should be treated in the locker room.
In goo goo ga ga(dget) news, parents strapped a GoPro on this baby's head.
CULTURE CATCH-UP: What About Meechum???

The CW just released the first trailer for "The Flash," and he's looking rather speedy. Seth Rogen hits the nail on the head about what's wrong with movie marriages. Casey Kaseem has been found! "House of Cards" showrunner Beau Williams answered almost all your questions (especially about ol' Meechum). And here's why CBS didn't pick up "How I Met Your Dad."
In fierce loyalty news, this cat would make quite the Palace Guard.
LIVIN': Bipartisan Internet Usage
According to The Washington Post, Democrats spend their time on the internet searching for jobs while Republicans search sport scores. Yes, that's what the chart says. This is what the internet sounds like. The gauntlet has been thrown for all mother-son wedding dances. A massive blast of measles vaccine eradicated this woman's cancer. You should know what the latest study says about e-cigarettes. And this is the reason 73% of women who cheat stray.
In dangerous play, this bear managed to look cute while "biting" on a woman's arm.
OTHER PEOPLE'S BUSINESS: Trouble for Jay Z and Queen B?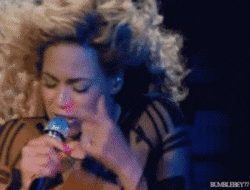 Okay, we're getting nervous now -- Beyonce hasn't been wearing her engagement ring, got her wedding tattoo removed, and posted a bunch of Insta photos of Solange. Could there be trouble in paradise? Rihanna mocked one of her fans on Twitter. Angelina Jolie says her kids are in charge of planning her wedding to Brad Pitt. Blake Lively looked stunning on the Cannes red carpet. And bros before hos...except when it's Miranda Kerr.
In supercat news, this one saved a little boy from a vicious dog attack.
TWITTERATI
@SarahKSilverman: Don't do it
@JustReIatabIe: This gives me chills pic.twitter.com/QhO2J00kzC

@MiaFarrow: The word 'feminist' is getting creaky. Maybe time to retire it in favor of something like 'equalist'
@AmbassadorPower: Takes a special savagery to kill 468 medical workers while also blocking aid workers from helping #Syria.
@AFP: Anger erupts in Turkey as mine blast claims 274 lives http://u.afp.com/AoF via @Yahoo7 @FulyaOzerkan @Kilicbil pic.twitter.com/0uzqJ31Uu4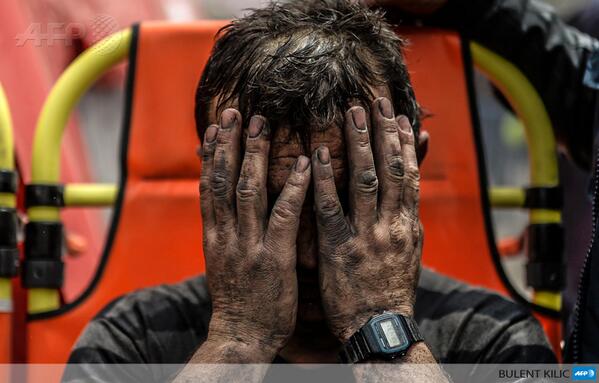 ONE MORE THING
We're obsessed with these twists on the classic G&T.
Got something to add? Send tips/quips/quotes/stories/photos/events/scoops to Lauren Weber (lauren.weber@huffingtonpost.com). Follow us on Twitter (@LaurenWeberHP). Does somebody keep forwarding you this newsletter? Get your own copy. It's free! Sign up here.