The bride did not wear white, there was no online registry, and guests certainly didn't use a wedding hashtag.
It was 1939; England was on the brink of World War II and Margaret and Denys Gardiner were simply in love. After their wedding, the giddy newlyweds drove around the English countryside for a few weeks before the world was catapulted into chaos.
Their honeymoon photos, thought to be lost for the last 75 years, were recently found by the couple's grandson, Barney Britton, while cleaning out his grandmother's attic. They were shot in color -- a novelty at the time -- using 35mm Agfacolor film.
The photos below tell the story of their honeymoon.
Margaret and Denys were married at the Church of the Holy Trinity in Hampstead, London in April 1939.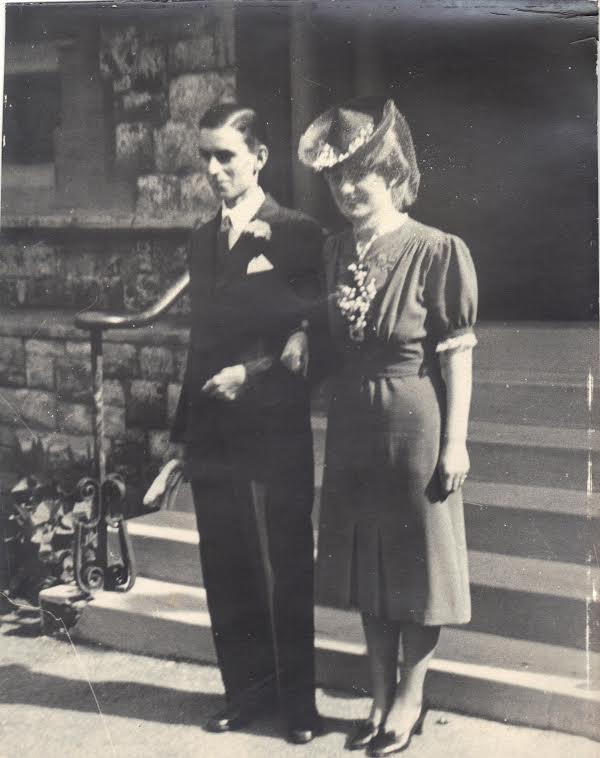 Credit: Barney Britton
In August 1939, Margaret and Denys embarked on a road trip around England in their Morris Eight Convertible, along with their cat Edgar.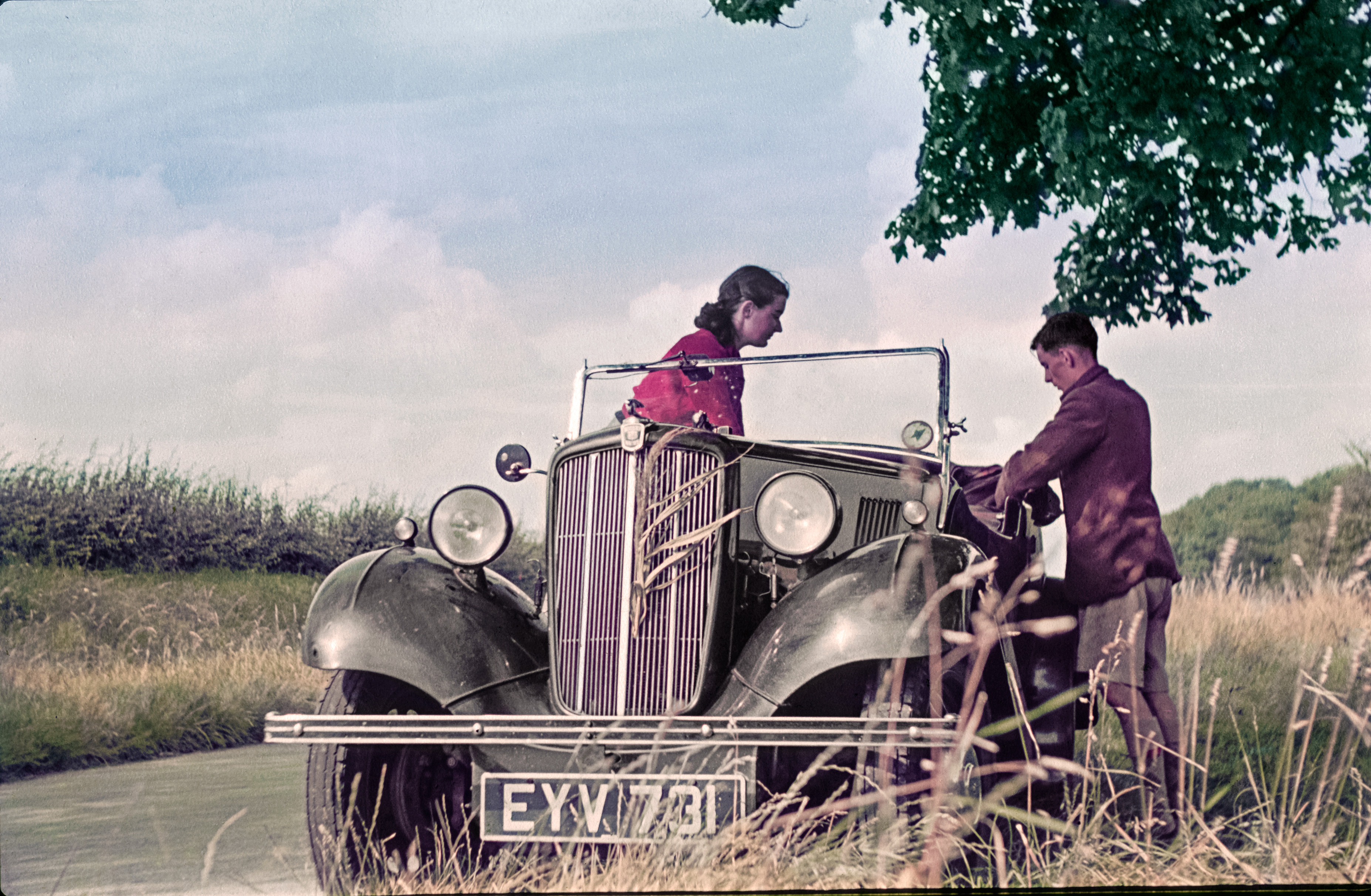 Credit: Barney Britton
The road trip took them from London through Norfolk, Lincolnshire and Yorkshire. The couple, pictured here in Yorkshire, often camped on stops. You can see Edgar the cat below.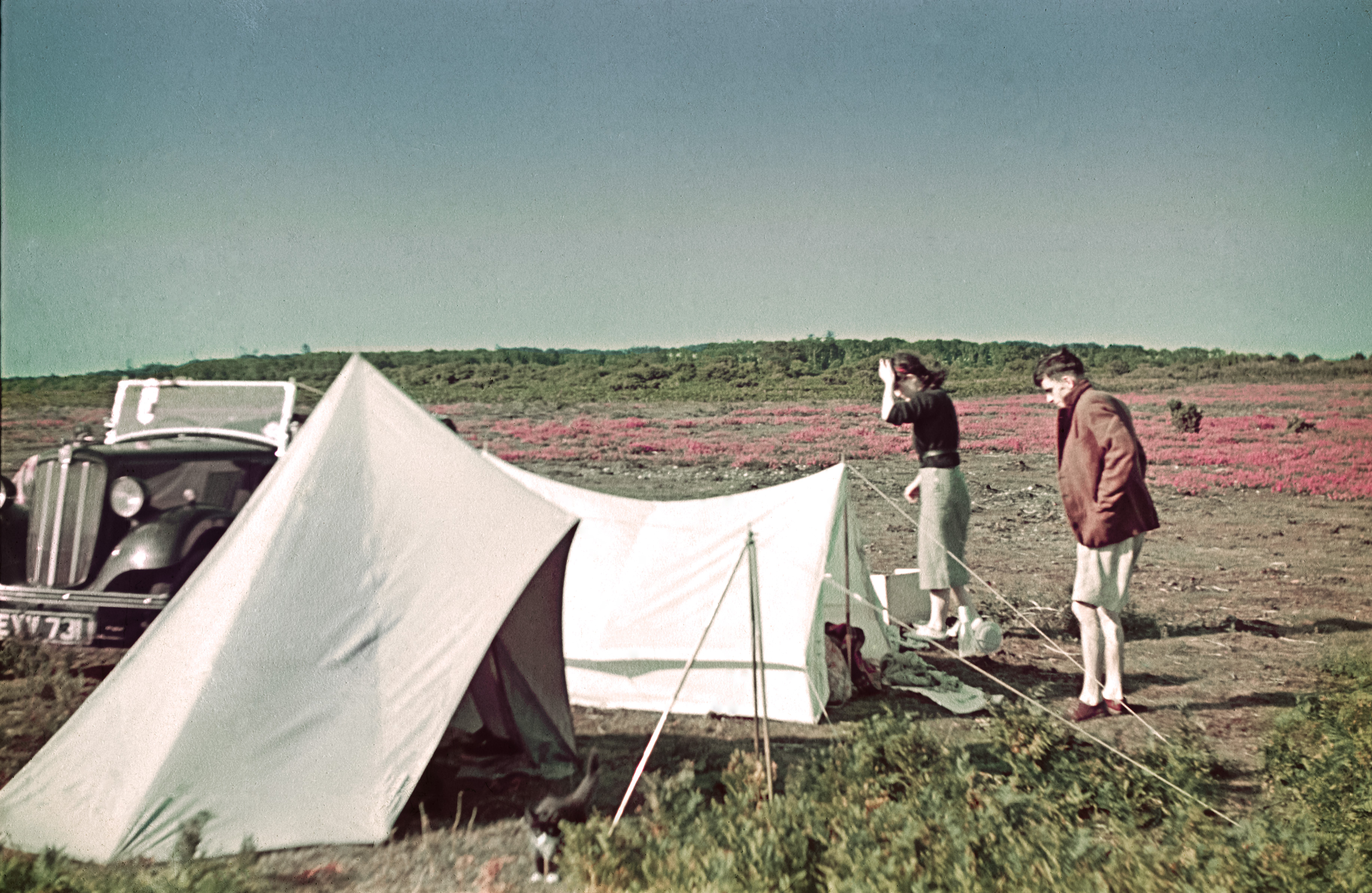 Credit: Barney Britton
The trip was documented by the couple's cousin-twice-removed, Eldred, who was an accomplished photographer. This is one of the better preserved slides -- a photo of the Flamborough Cliffs in Yorkshire.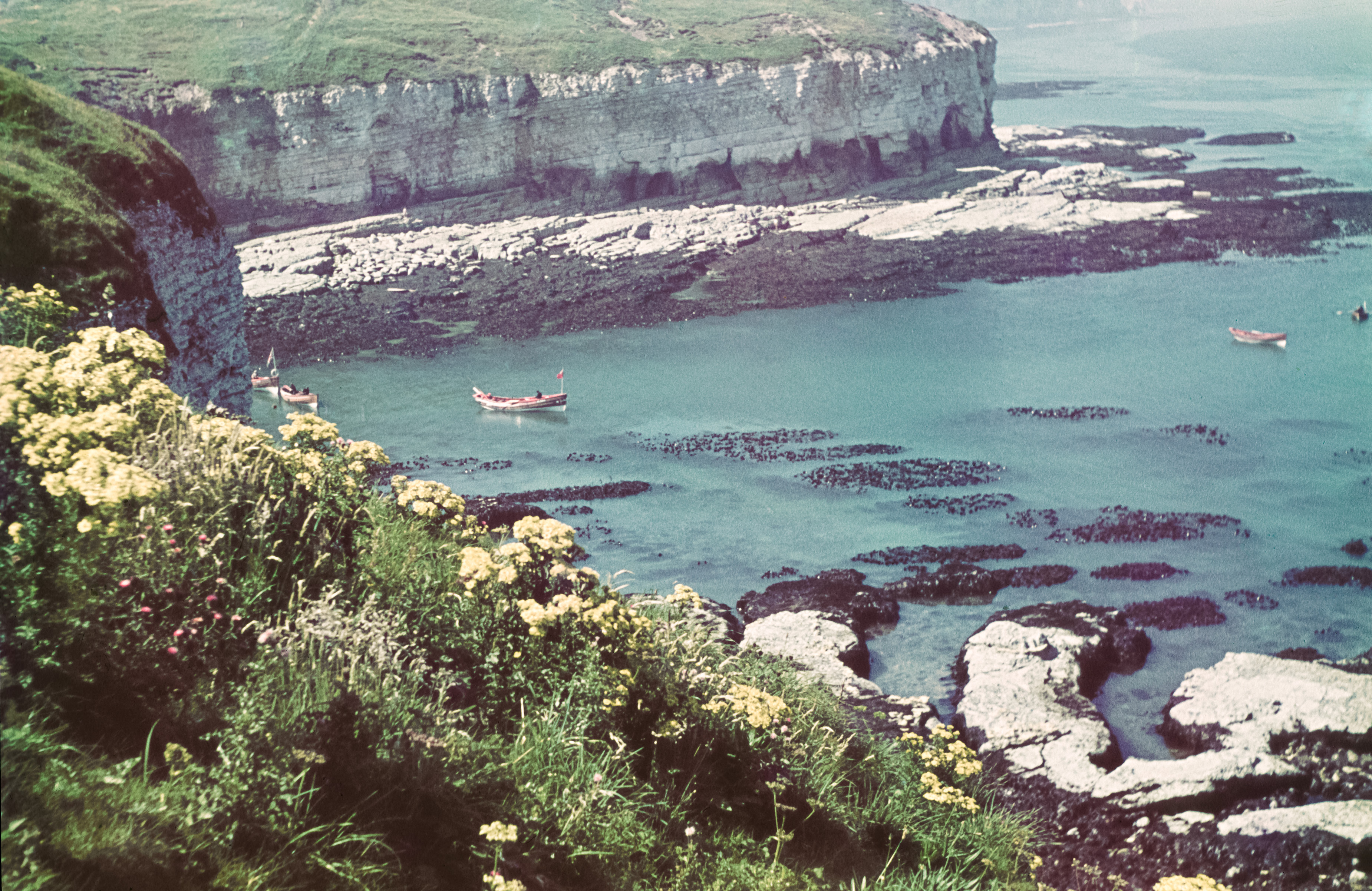 Credit: Barney Britton
Margaret, aged 26, was trained as a nurse and worked in aid stations and hospitals during WWII. Here she is greeted by some local children during her honeymoon on a stop in either Norfolk or Yorkshire.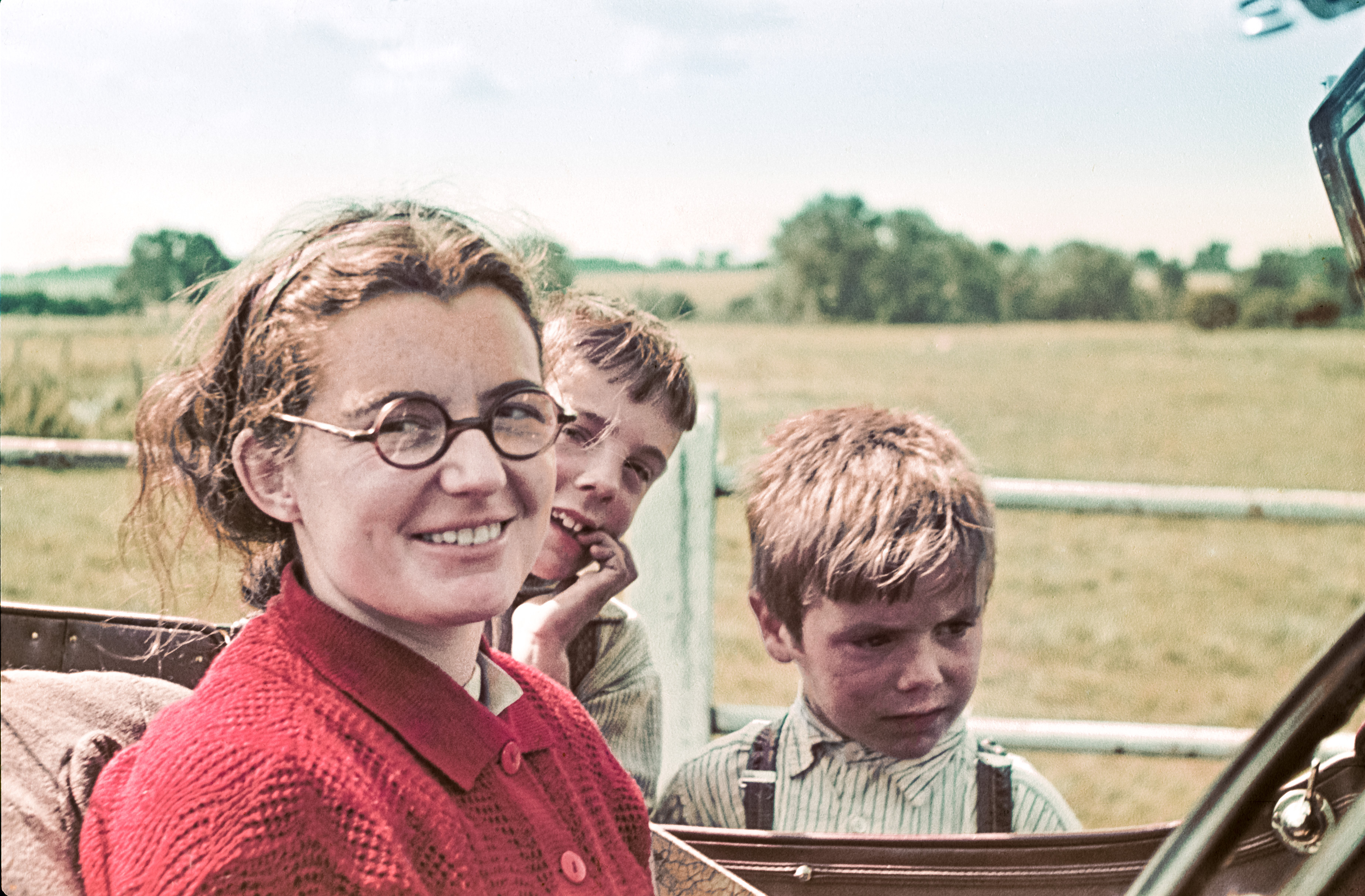 Credit: Barney Britton
Here Denys buys some ice cream in Norfolk for himself, his new wife and Eldred to cool off with.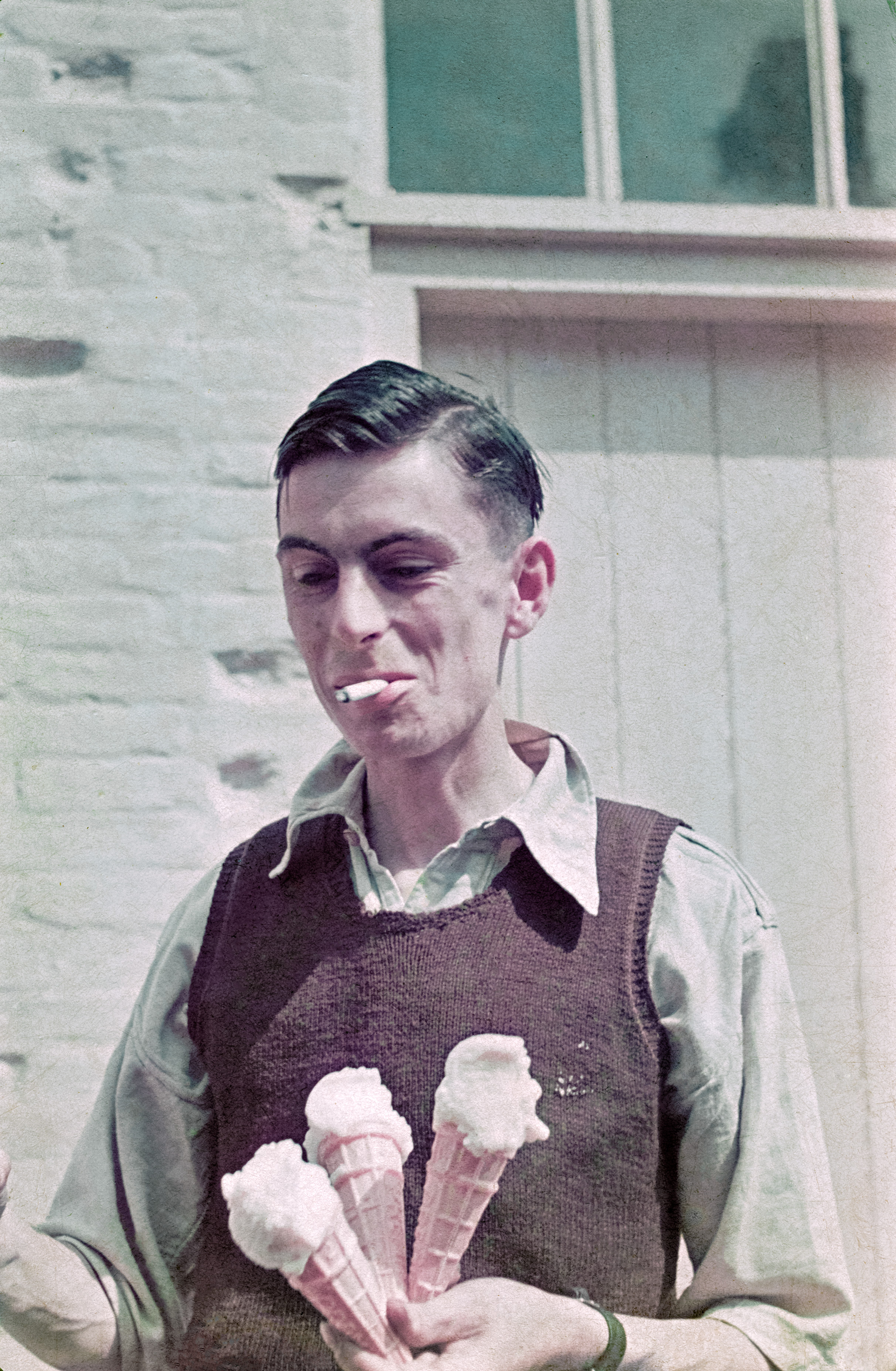 Credit: Barney Britton
The new couple has a romantic picnic under the trees in Lincolnshire.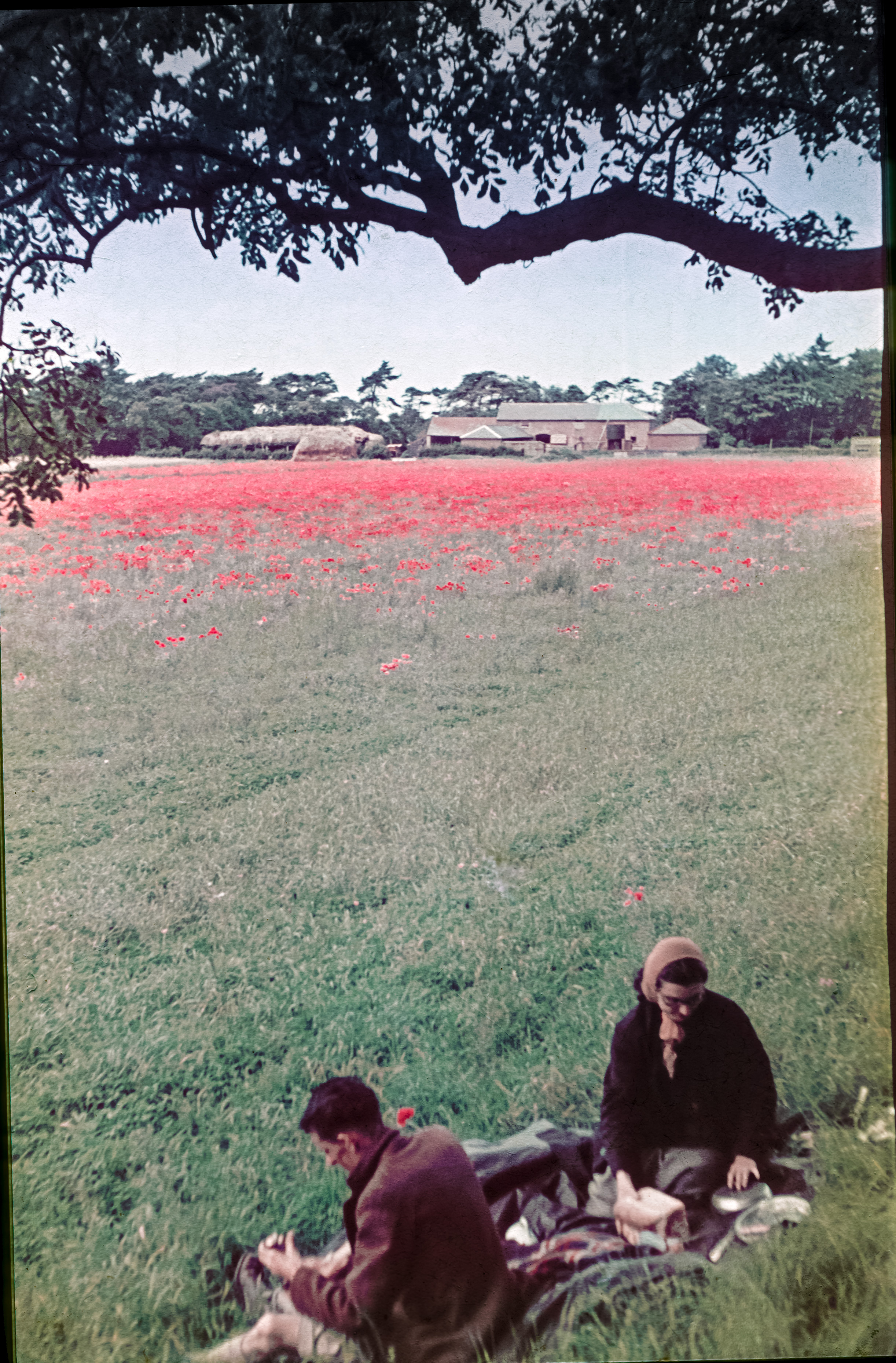 Credit: Barney Britton
A stop in Yorkshire, where Denys is seen walking away from the camera.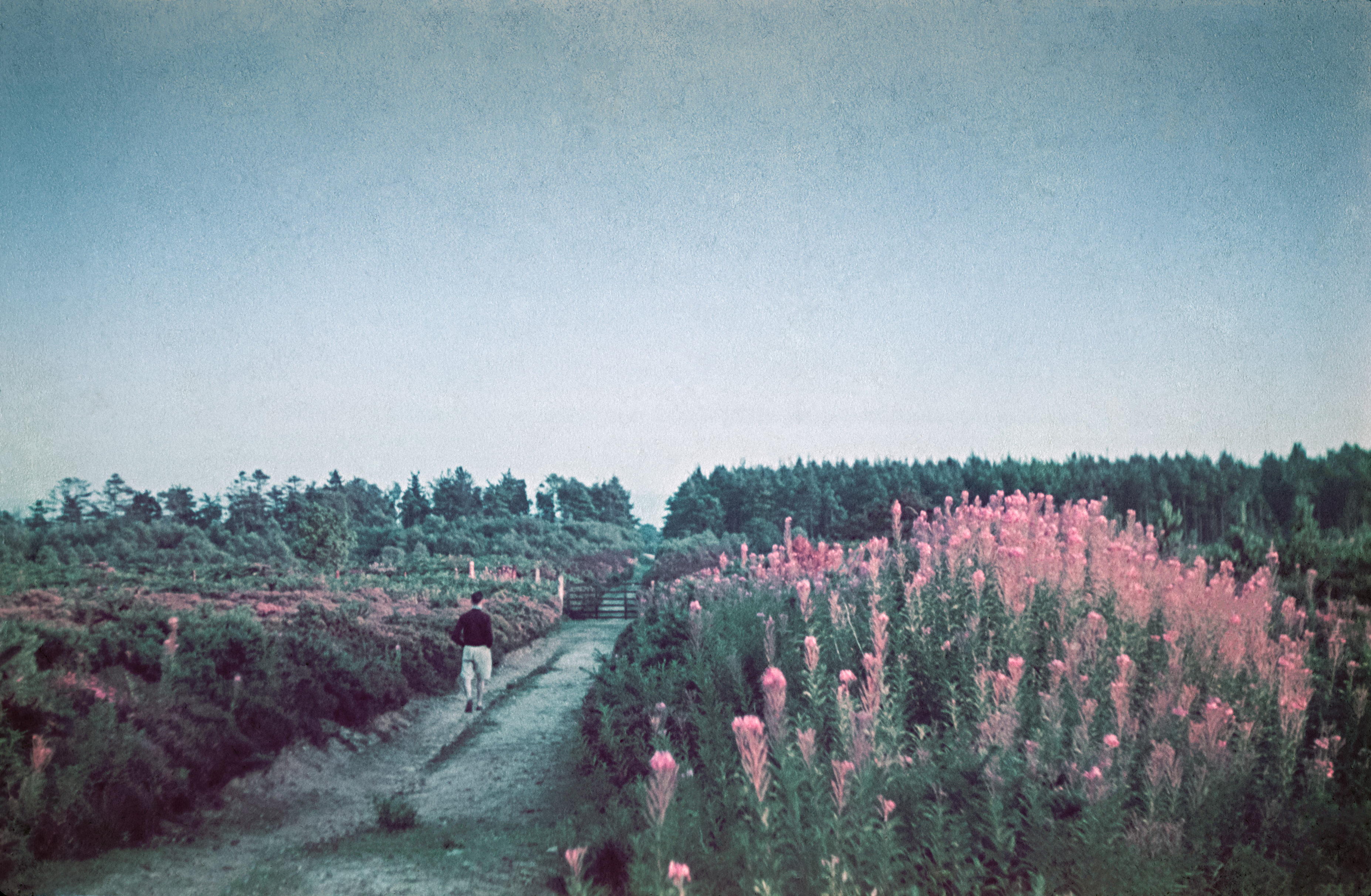 Credit: Barney Britton
Driving along a windy road in Norfolk, the yellow fields beaming with color.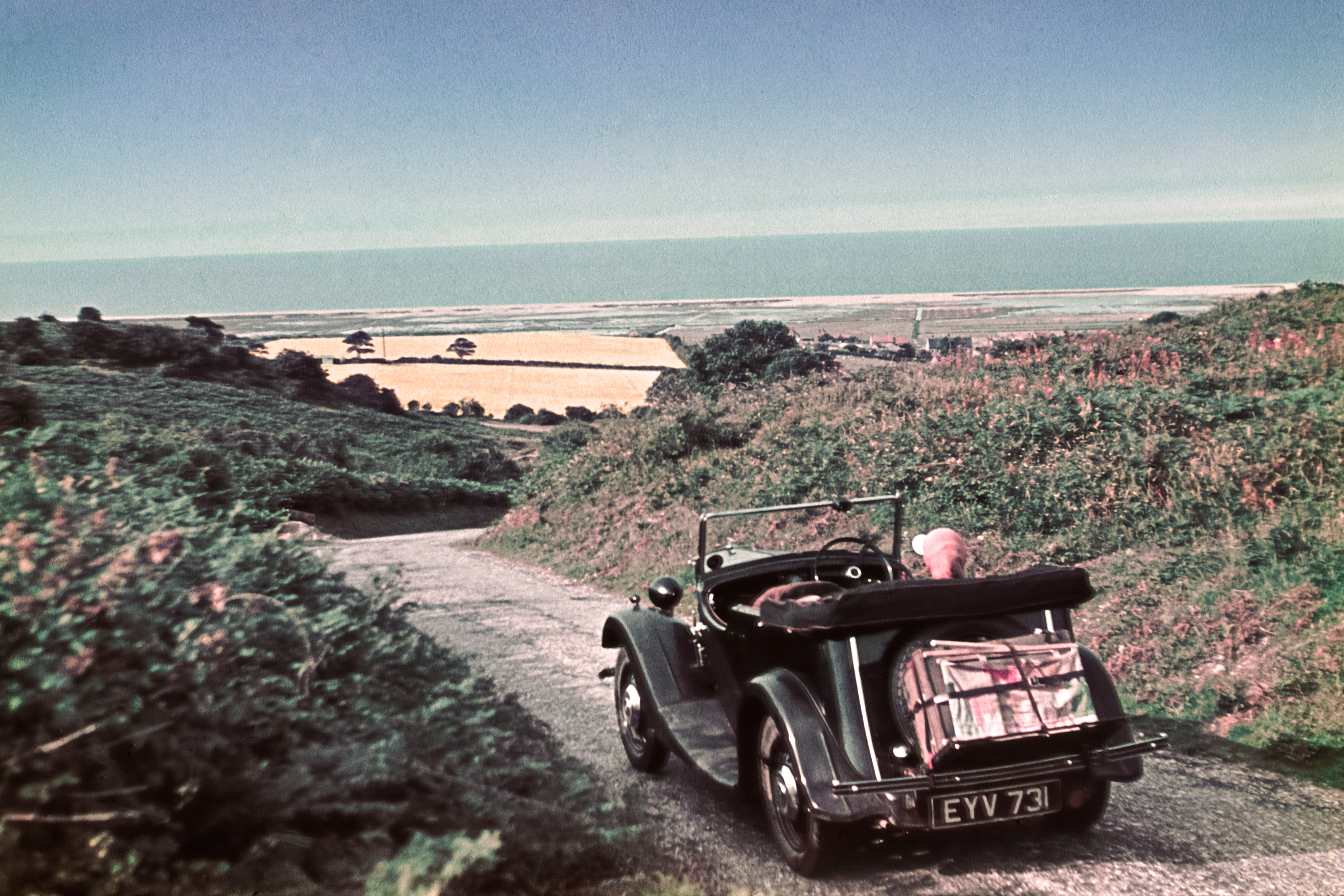 Credit: Barney Britton
Denys stops to help as local farmers remove some uncooperative hay from the road -- their version of a traffic jam.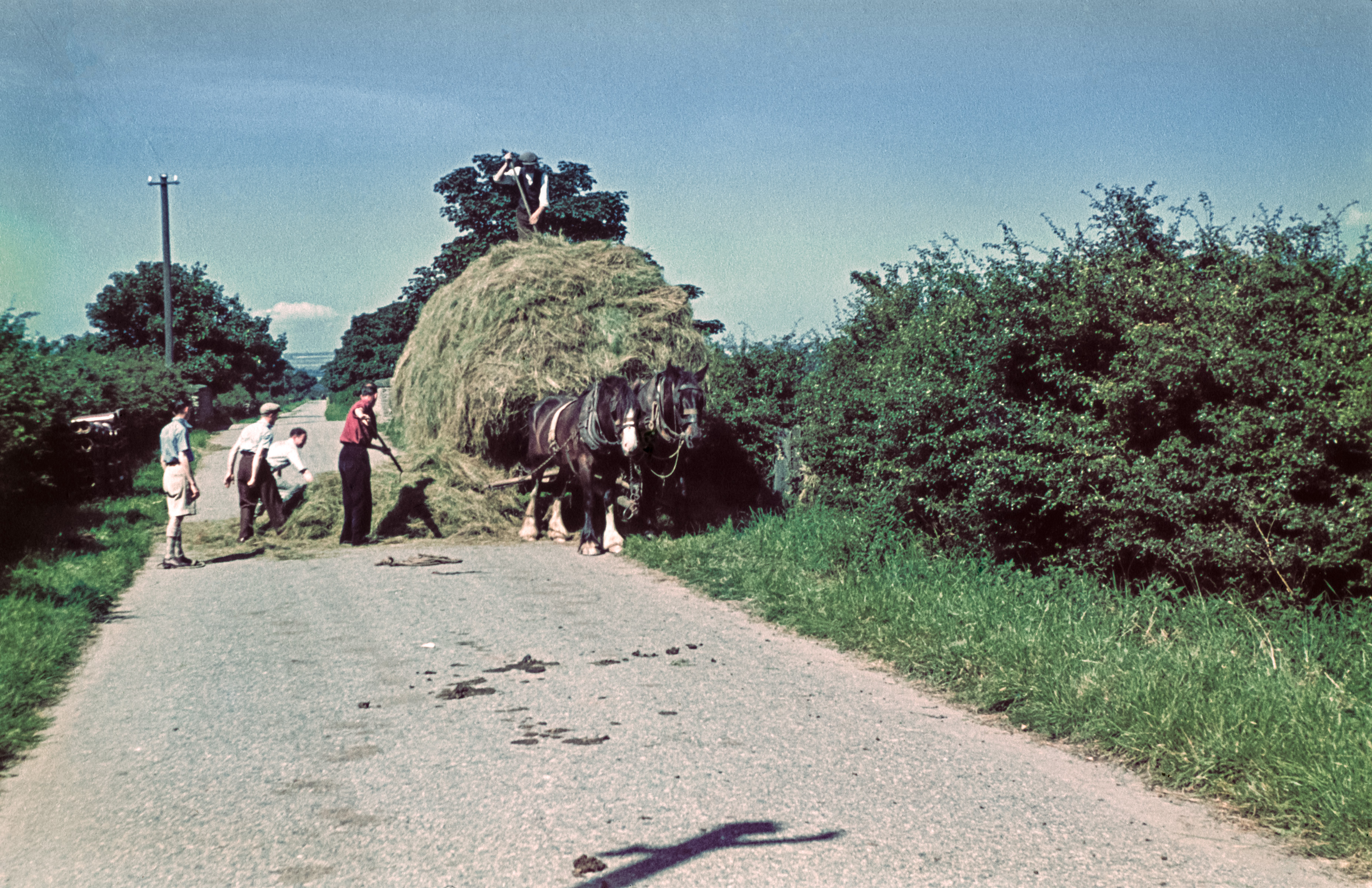 Credit: Barney Britton
Here the happy couple stops in the town of Shernbourne. This is one of the best preserved slides of the entire collection and a favorite of the couple's grandson. The sign pictured was removed during WWII, possibly in wartime efforts to inconvenience the enemy. A replica now stands it its place.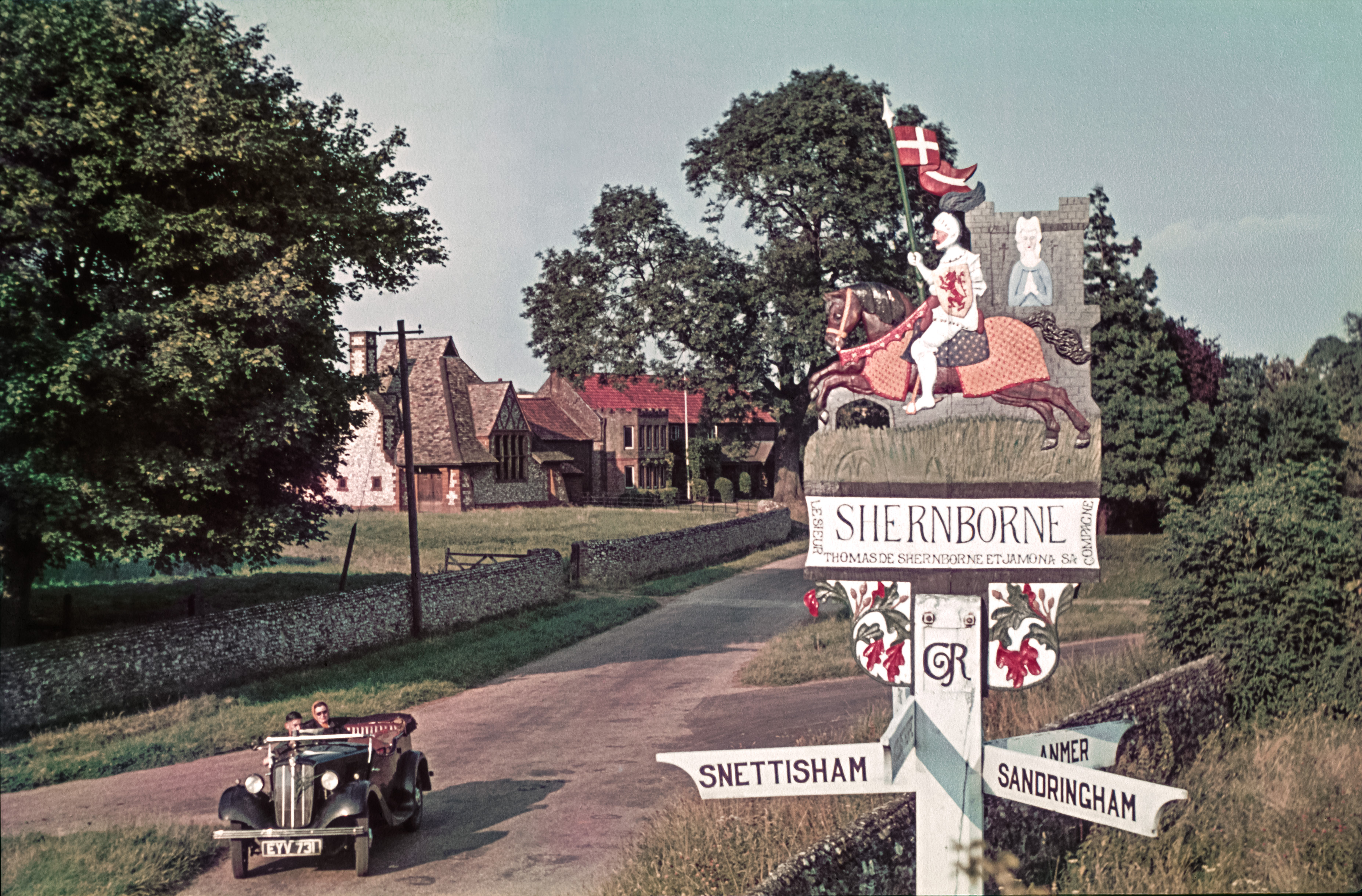 Credit: Barney Britton
A stop in the beautiful market town of Wolsingham in County Durham.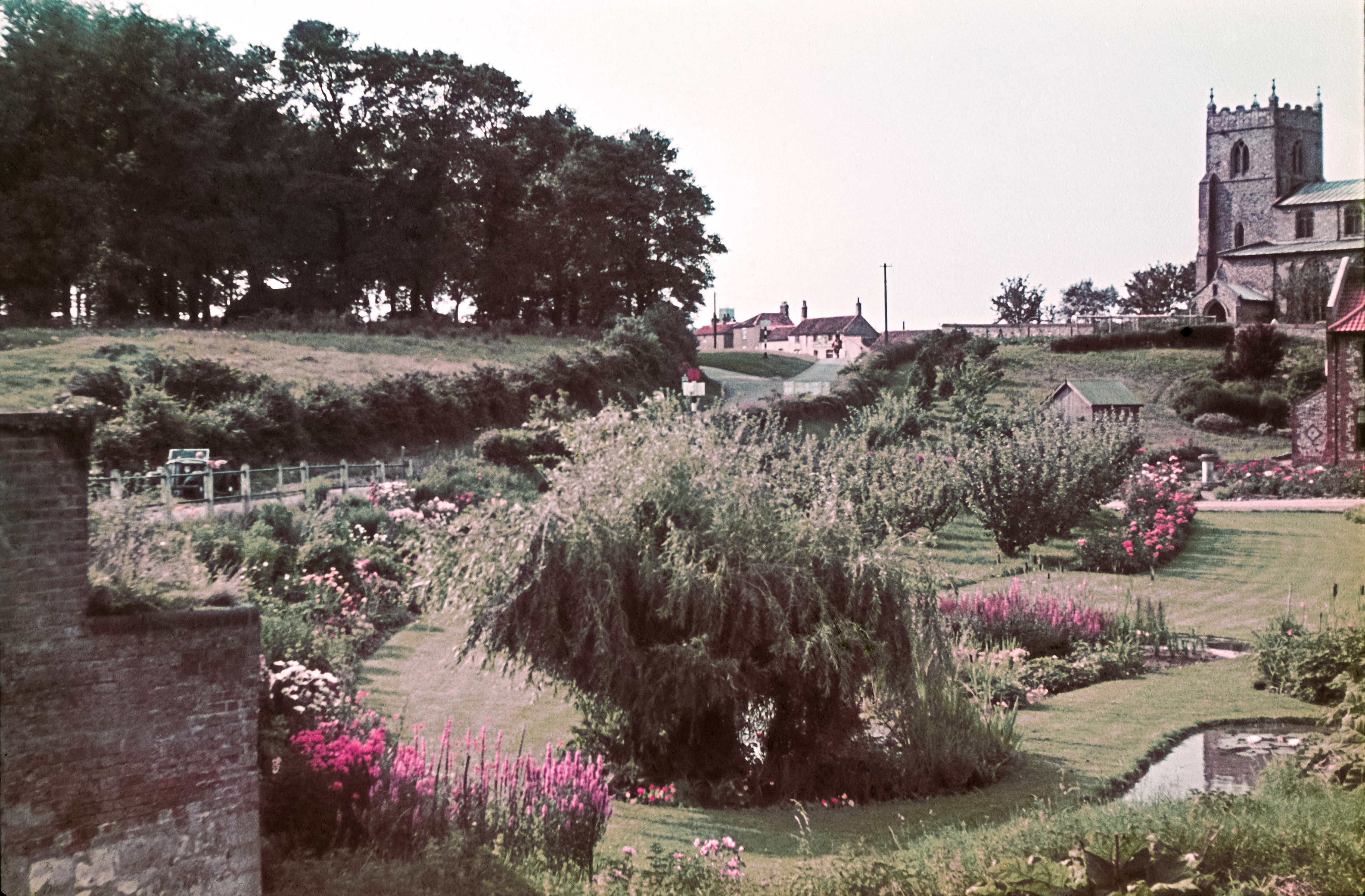 Credit: Barney Britton
Finally, the couple is seen here riding off into the sunset. Shortly after the trip ended, on September 1, 1939, Hitler and Germany invaded Poland. On September 3rd, Great Britain declared war on Germany.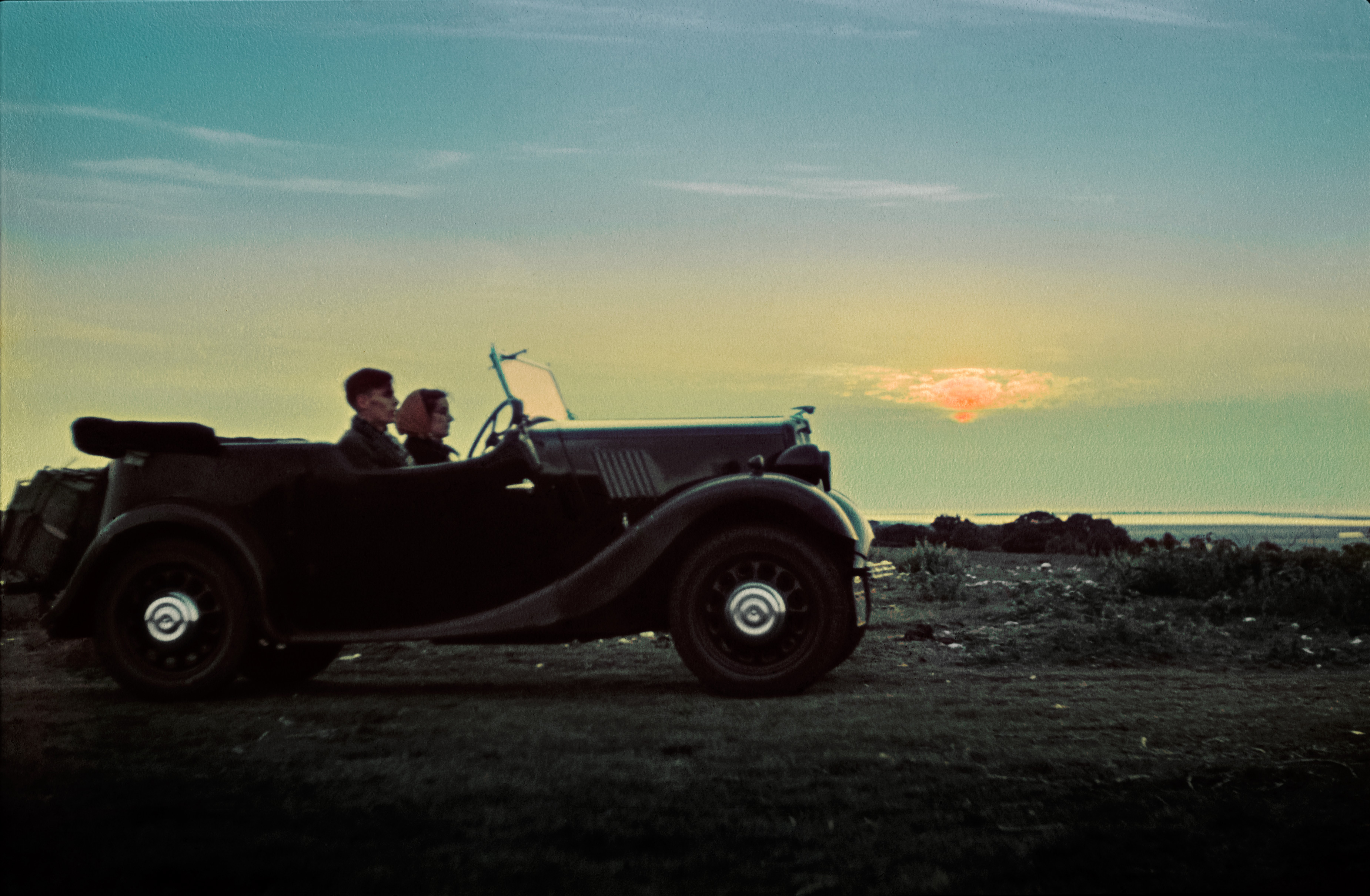 Credit: Barney Britton
Britton tells The Huffington Post that Denys did not fight in WWII. He suffered severe tuberculosis as a child and remained in England as part of the Home Guard.
Expected to die young, Denys proved many wrong and lived to be 79; he died in 1995. His wife, Margaret lived to be 100; she died in February of this year.
To see their entire trip, check out the slideshow below and to read more, click over to Britton's post on DPReview.
PHOTO GALLERY
A Beautiful Honeymoon In England, 1939
Keep in touch! Check out HuffPost Weddings on Facebook, Twitter and Pinterest. Sign up for our newsletter here.