This list was assembled with data provided by Rank & Style.
Yes, there are different bras out there, and some of them just don't do your laid-back or dressed-up tees justice. And while some of us can get away without a bra, some of us just can't do that.
Our friends at Rank & Style rounded up a list of the best t-shirt bras for your casual needs. From editor/custumer reviews to popularity, check out the five undergarments that really got these reviewers going.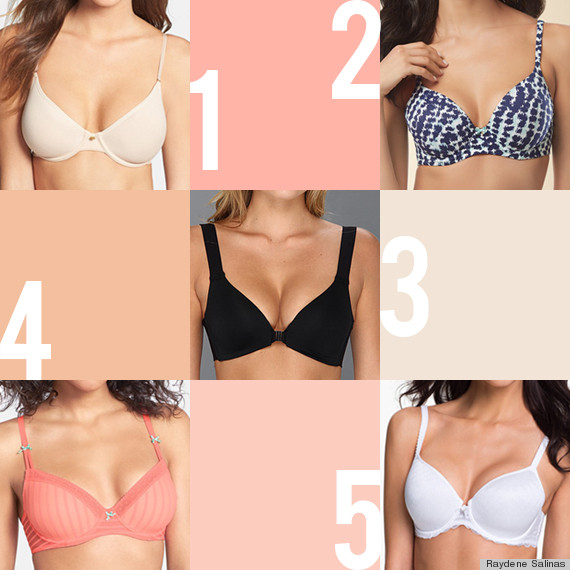 1. Natori Understated Contour Underwire Bra, $64: If you're looking for a solid band that won't cut into you, Natori could be a perfect choice.
2. Soma Embraceable Full Coverage Bra, $45: If we were to see another review say how comfortable this bra is, we might begin to think this bra is a myth -- but alas, it's not.
3. Spanx Bra-llelujah Full Coverage T-Shirt Bra, $62: We didn't really know that Spanx made bras, but now they're definitely on our radar.
4. Betsey Johnson 'Stocking Stripe' Underwire T-Shirt Bra, $48: For the girl who loves the frills with their bra.
5. Chantelle Intimates 'C-Chic Sexy' Convertible Spacer Foam Bra, $70: It's like buying two bras, but in one.
Head over to Rank & Style to see the complete list of top t-shirt bras. Plus, check out the best printed underwire bikinis, clutches under $100 and nude flat sandals.
BEFORE YOU GO
PHOTO GALLERY
13 Bizarre Bras