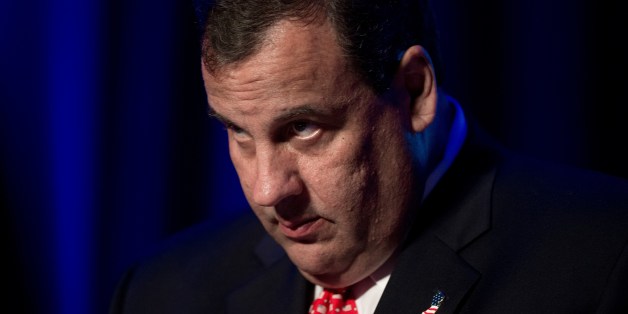 More than eight months after the Chris Christie Bridgegate scandal first hit New Jersey, even music is no longer safe from the controversy.
The Associated Press reported that after Christie's remarks at Thursday's Sept. 11 museum dedication ceremony, singer Idina Menzel was slated to perform Simon and Garfunkel's "Bridge Over Troubled Water." A last-minute change pulled that choice from the lineup.
Museum spokesman Anthony Guido told the AP the change had nothing to do with Christie or the bridge scandal, adding that Menzel was sick. On the Sunday Shows last weekend, Christie reaffirmed to CBS News that he is considering a 2016 run for president.
Before things get serious, we're flagging a few more songs that should stay off the playlist at any of his upcoming events:
1) "Life In The Fast Lane" - The Eagles
2) "Under The Bridge" - The Red Hot Chili Peppers
3) "Two Lanes Of Freedom" - Tim McGraw
4) "Traffic Jam" - James Taylor
5) "Let's Go" - The Cars
6) "Crosstown Traffic" - Jimi Hendrix
7) "The River" - Bruce Springsteen
8) "Stuck In The Middle With You" - Stealers Wheel
9) "Apologize" - Timbaland & OneRepublic
10) "La La Lie" - Jack's Mannequin
BEFORE YOU GO
PHOTO GALLERY
Chris Christie Is Absolutely Shocked