The housing crisis hasn't gone away, it's just on spring break in Florida.
Conditions are still dire for many families in the state, according to new data from the housing firm RealtyTrac. In 50 of Florida's 67 counties, at least one-quarter of all home mortgages are underwater -- meaning the owner owes more on the mortgage than the home is worth, the report finds.
A high percentage of distressed real estate is present in almost all of the state's most populous counties, including Miami-Dade and Broward, where more than 30 percent of homes are underwater, according to RealtyTrac.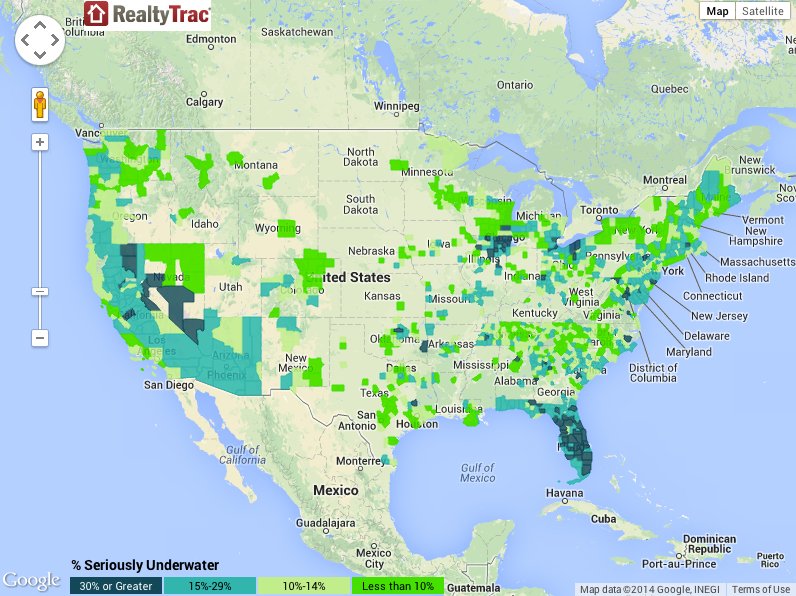 Florida, birthplace to countless housing schemes, was one of the epicenters of destruction after the housing market crashed in 2006 and sank home prices. Other areas devastated by the mortgage crisis are still troubled, the RealtyTrac data shows. Broad swaths of Nevada, including the Las Vegas region, along with Cleveland and Detroit also remain in bad shape, according to the report. Here is a breakdown of the five counties with the highest percentage of underwater homes, and with populations of greater than 1 million people.

Nationally, nearly 1 in 5 of all homes is underwater, RealtyTrac reports. This actually represents a big improvement from the peak of the crisis, when prices were in a deep trough and as many as 1 in 3 of all mortgages were underwater.